Milk braised pork shoulder with roasted vegetables
Preparation
Season pork with salt and pepper and let sit until room temperature (important for browning). Heat oil and butter in large dutch oven or pot with lid over medium-high heat.
Once oil is hot, add pork shoulder and brown entire piece. Do not go easy on this step. You want it nicely carmelized on the entire shoulder.
Once browned, add 2 cups of milk, garlic, and all the other seasonings except the salt and pepper.
Bring to a boil for 2-3 minutes and then reduce heat to a simmer and cover. You only want tiny bubbles to come up from the milk, not heavy boil.
Cook pork for about 1, flipping pork half way. Open pot and skim away any fat. Add remaining milk and cook slightly uncovered an additional hour, turning pork every 20 or 30 minutes.
Continue to cook until pork nearly falls apart when you flip it, skimming as much fat as possible from liquid.
The entire cooking process may take more than 2 hours with larger pork or with bone-in shoulder (for me closer to 3 hours 15 minutes).
Remove pork and set aside on cutting board, let rest for 10-15 minutes.While the pork is resting, increase heat on remaining milk and reduce until about 1/2 cup is left.
Skim fat and remove any large pieces of garlic, bay leaves and sprig of thyme. If you have a hand blender, blend sauce until smooth. Pull apart pork and top with sauce.
Serve with optional roasted vegetables and/or rice.
Photos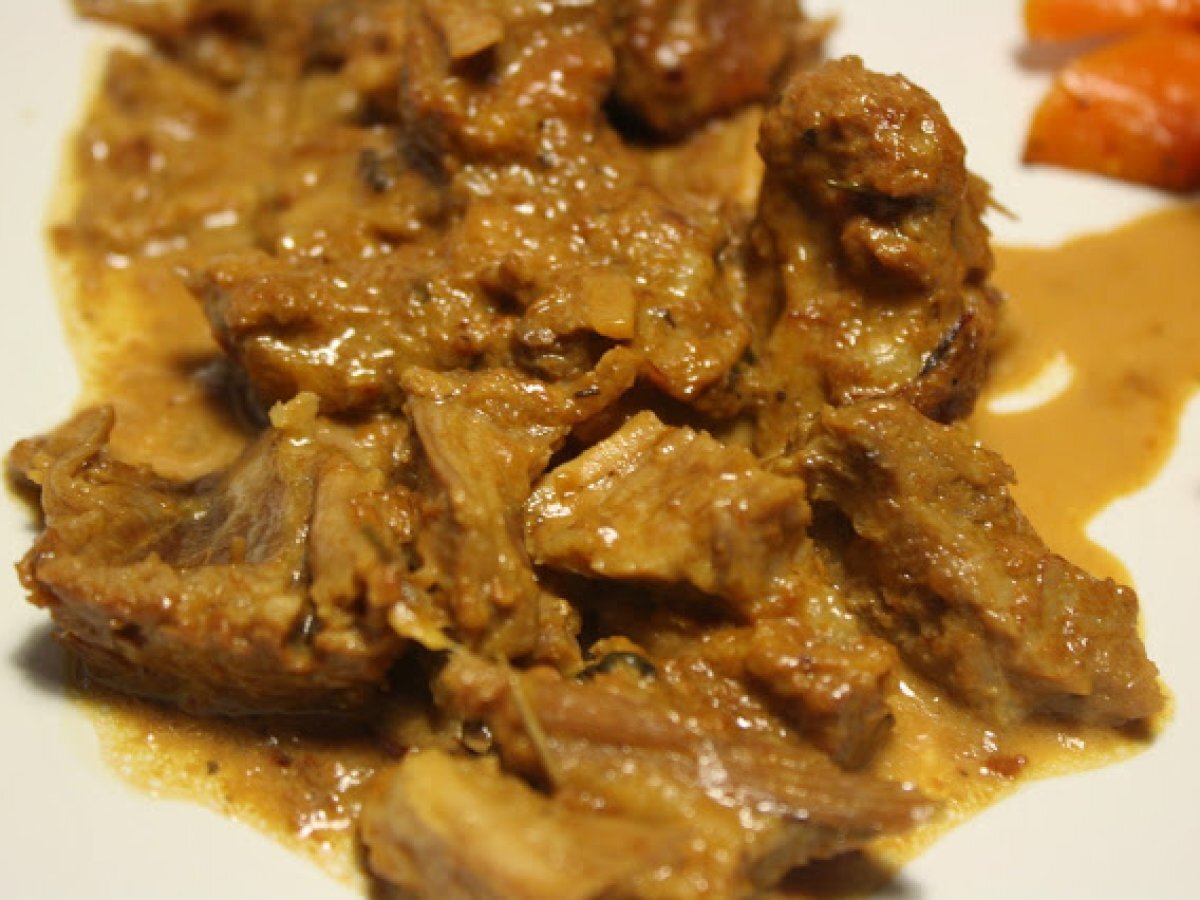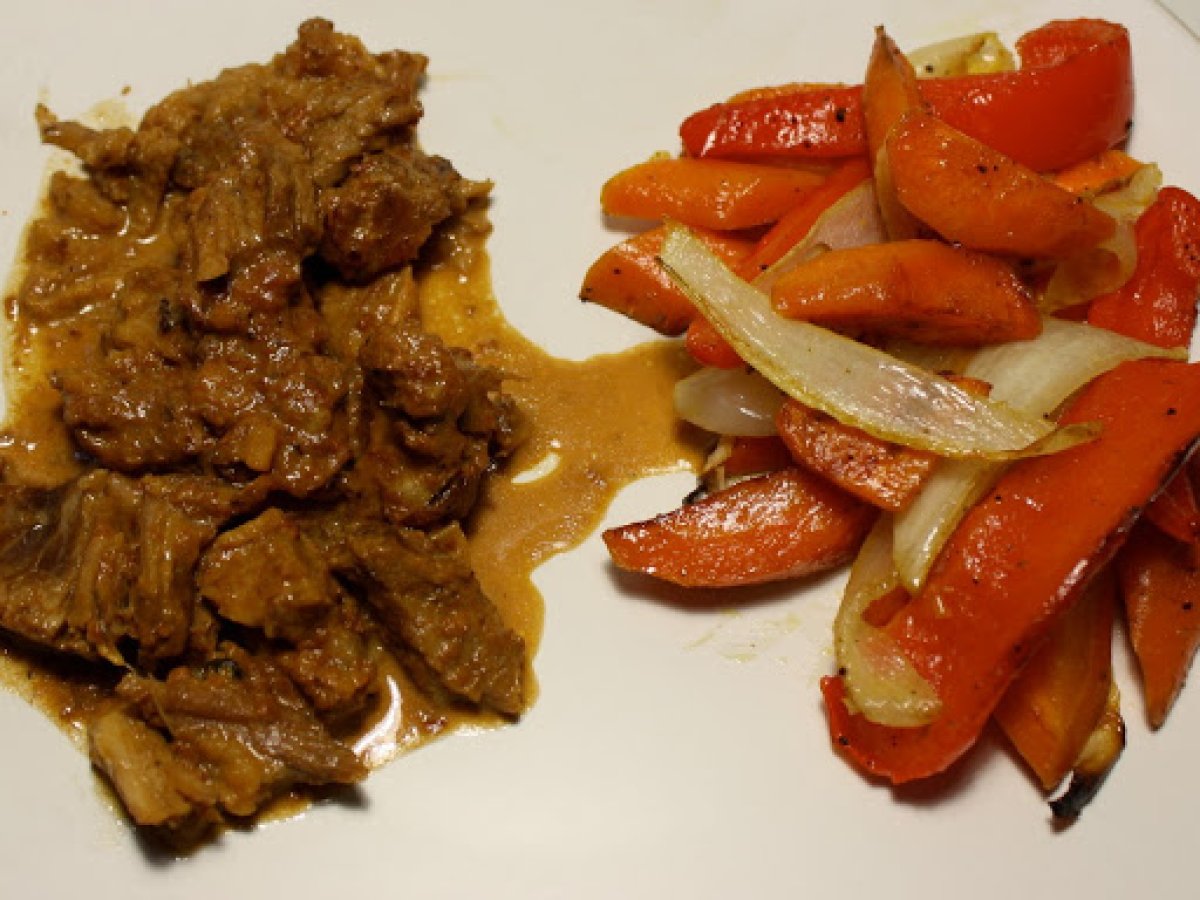 Questions:
You may like
Recipes