Korean braised chicken legs with vegetables
Serve 3 Prep 10 minutes cook 20 minutes
Ingredients:
6 chicken legs, bone in and skin on1/2 cup soy sauce1/4 cup Mirin (cooking rice wine)1 cup low sodium chicken broth1 Tbsp sugar, or more to taste1 Tbsp sesame seed oila pinch of black pepper4 dried Thai red chili4 garlic cloves, minced1 tsp minced ginger2 parsnips, peeled and cut into medium cubes (approx. 1? x 1?)2 carrots,cubed similarly to the parsnip.handful of mushrooms, halved or quartereda few stalks of green onion, chopped into 1/2 inch Directions:
Rinse the chicken legs, cut around the bone and pull the meat down, looking like chicken blow pops, with a clean bone sticking out of a clump of tender chicken meat.Put it in the cold water and boil about 5-7 minutes. Remove from the heat and drain,In a large saute pan, mix together sugar, soy sauce, mirin, ginger, garlic and dried red chili. Mix well. Add chicken and mix until all chicken pieces are coated. Add vegetables and mix well.Heat a large pan over medium high heat. cooking until the marinade is fragrant, about 5 minutes. Pour 1/2 a cup of broth over chicken and cover, reducing heat. Check chicken after 15 minutes to make sure there is enough water, and add 1/4 cup of necessary. You do NOT want to add too much liquid because the vegetables and the chicken all release juices and a too watery base is not ideal. Cook for 25 minutes total, stirring occasionally and checking to make sure there is enough liquid and just adding a little bit at a time. Once chicken is fully cooked and vegetables are tender, add scallion pieces and toss. Sprinkle with sesame seeds as a garnish. Serve hot with fresh rice.
Related recipes
Recipes
Related articles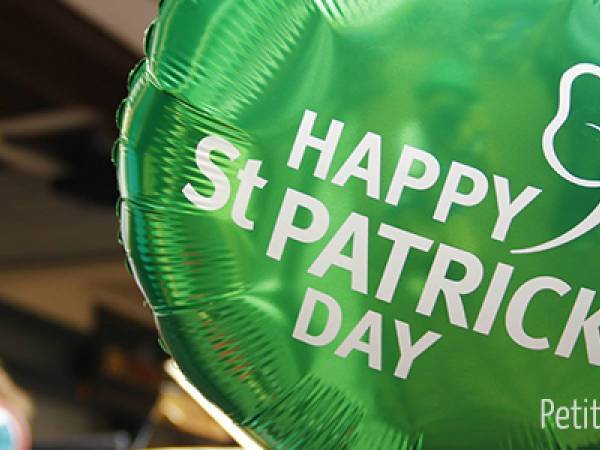 Impress your friends with these St Patrick's day recipes!