Tangy chicken legs
Tangy chicken legs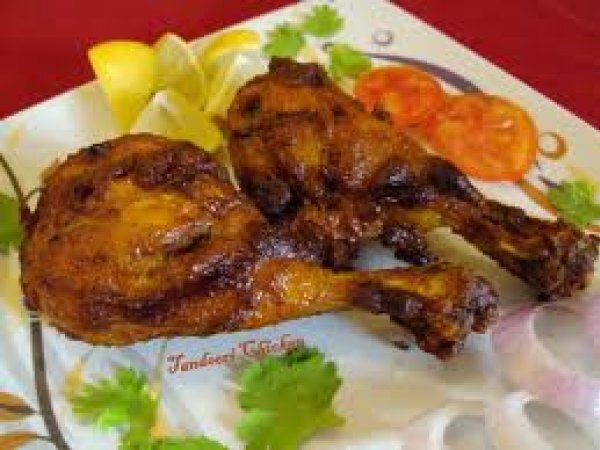 It is an indian chicken recipe with italian herbs it is a good combination of spices and makes a good taste.It tastes really well and my kids love it a lot.Every kid would love it do try this recipe.
Ingredients
---
---
---
1/4 tsp orange zest
---
2 tsp red chilly powder
---
---
---
1 tsp garlic paste
---
11/2 tsp kashmiri chilly pr
---
1/4 tsp mixed herbs
---
1 tsp pepper powder
---
2 tbsp butter
---
2 tbsp oil
---
11/2 tsp chat masala
Preparation
In a bowl add above ing for marination mix well.coat well on chicken legs and keep aside for 1/2 an hour.In a non-stick pan heat 1 tbsp oil arrange chicken legs braise for 2 mins on both sides.place on a baking tray brush with butter and bake on a pre heated oven in 200 degree for 20 mins till it turns brown.
Remove and sprinkle chat masala on top and serve hot.
Questions:
Related recipes
Recipes