Mulakkaya pappu kattu(Drumstick masala dal)
Preparation
First clean the dal and drumsticks . Now cook both the dal and drumsticks separetly. After that keep it aside.
When the dal is cooking in the mean time we have to prepare the masala. First cut both the onion and garlic. Keep it aside some chopped onion garlic for seasoning.
Take onions , garlic, chillis, jeera, mustard in the jar and blend it to paste. Now take one pan and heat it when it gets heat add the oil .
When oil gets heat first add the garlic flakes and heat it. When it changes to light brown add the mustard seeds when it starts splutter add the jeera, dry red chilli pieces, curry leaves and few onions that kept it aside.
When it gets cooked add the cooked drumstick fry this for 1 minute. Now add the paste and fry it for 1 minute soon add the water and close with lid and cook untill it gets boiled.
When it starts boiling now we can add the dal and mix well soon add the salt and cook this for 2 minutes.
Photos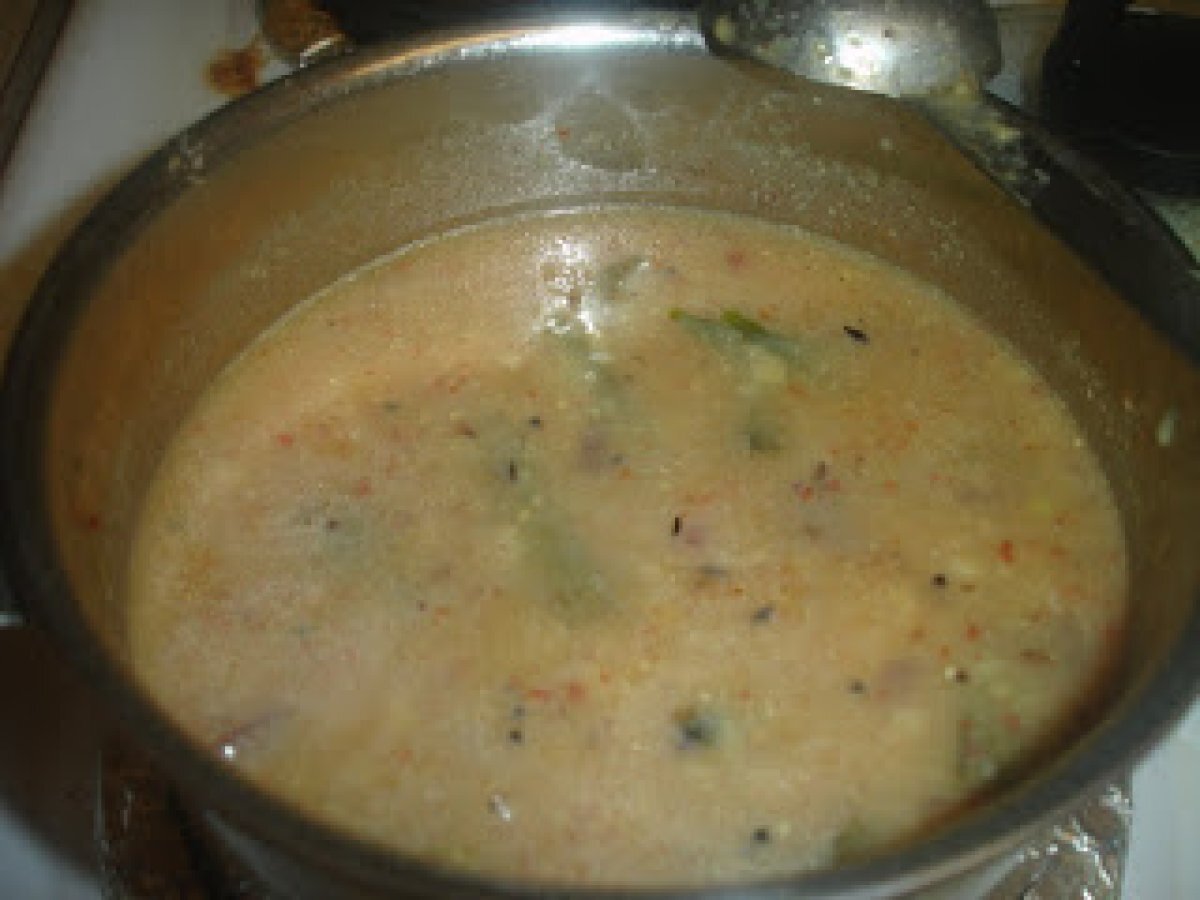 Questions:
You may like
Recipes