Piquillo peppers stuffed with cod 'brandade' (dairy and gluten free)
Piquillo peppers stuffed with cod 'brandade' (dairy and gluten free)
'Piquillo' peppers are originally produced in Lodosa (in the region of Navarra). They are smaller than the usual peppers and are called 'piquillo' because their shape ends up like a beak of a bird. Stuffed 'piquillos' are usually prepared with 'béchamel sauce', but I felt like trying some almond cream. This dairy free brandade, has a creamy soft flavour that makes it hard to stop eating.
Preparation
Soak salt cod in cold water to cover for about 12 to 24 hours, changing the water a couple of times during this period. Then drain and rinse before using,
Cook cod in boiling water for 10 minutes, drain and keep some cooking water to add later into the sauce.
Blend the cod in the food processor.
In a small sauce pan, heat the almond cream on slow heat. In another sauce pan heat the olive oil.
Heat some olive oil and mashed garlic in a pan in slow heat. Add cod and whisk smoothly to mix flavors. Once the cod has absorbed the oil, add some cream and keep on whisking until mixture is creamy. Then add some warm olive oil. Keep on adding cream and oil alternately stirring with the wooden spoon until you become a creamy consistent paste.
Season with pepper and fresh chopped cilantro.
With a spoon, stuff the peppers with the brandade.
Preparing the sauce:

Heat olive oil in a pan, add onion, garlic and remaining sliced peppers, and let cook for a couple of minutes. Add some water (left from cooking the cod), stir and let cook for about 10 minutes. Pure the sauce.
Heat up the sauce, add stuffed peppers to the sauce and let simmer for 5 minutes.
Photos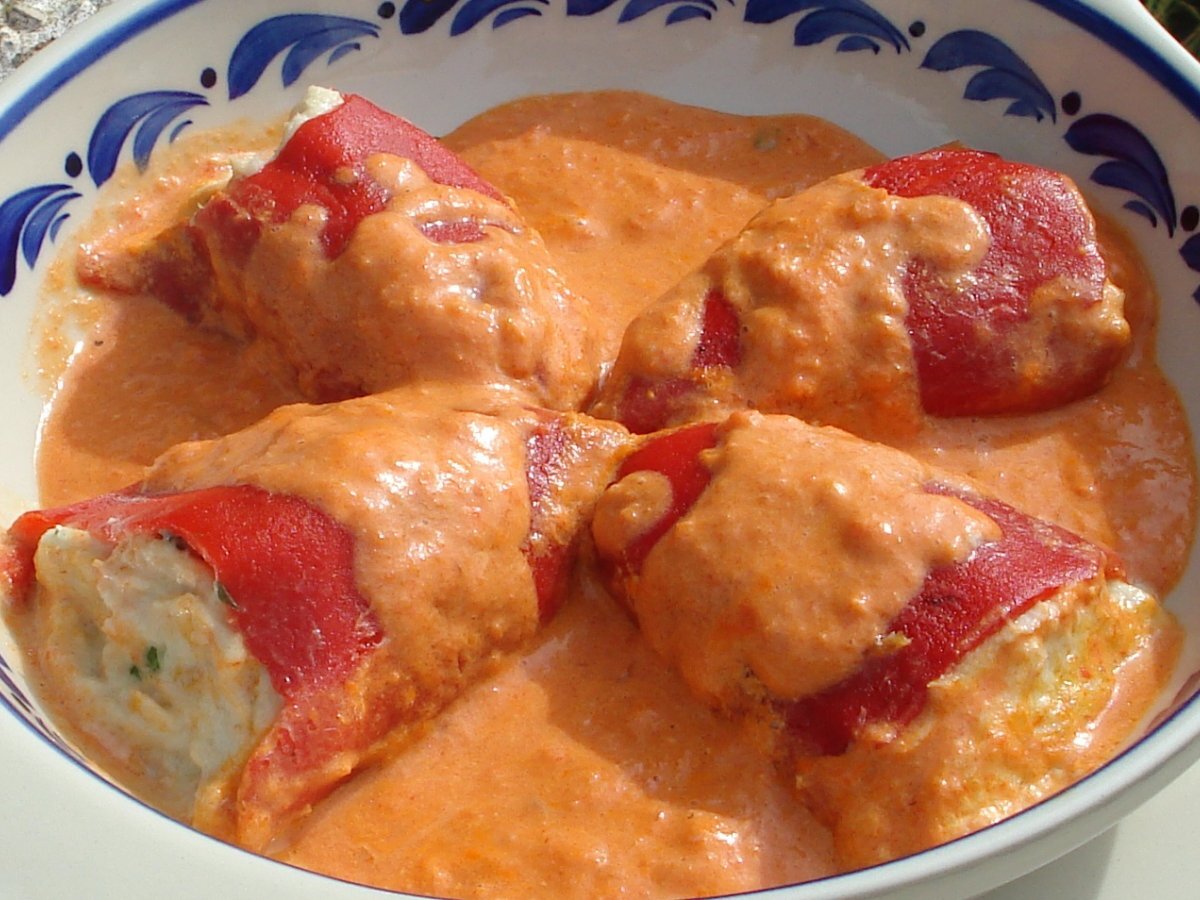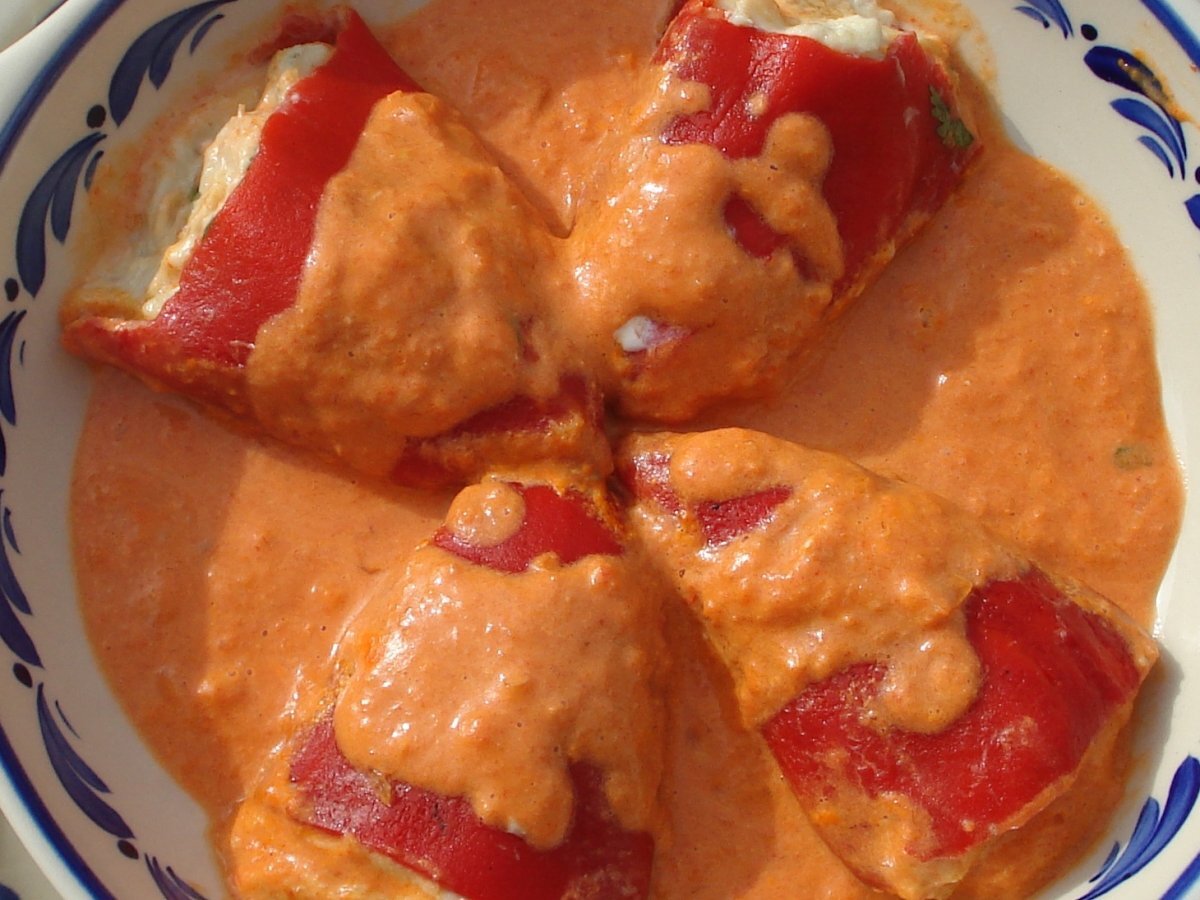 Questions:
You may like
Recipes
Related articles