Pizza with 5 minutes a day dough...i'm a convert! happy earth day too!
Pizza with 5 minutes a day dough...i'm a convert! happy earth day too!
This dish is so delicious, too good, too delicious.
Ingredients
4 1/2 cups plain flour
---
2 cups whole wheat flour
---
---
---
---
---
1 1/2 teaspoon active dried yeast
---
Handful fresh chopped herbs
---
3 cups luke warm water
---
8-10
tomatoes
1/2 kilo; peeled and roughly chopped
---
1/4 teaspoon roasted red chili flakes
---
1 big onion, chopped
---
5-6 cloves of garlic, chopped
---
300ml tomato puree
---
1 generous handful fresh herbs
---
200gms mushrooms; grated fine
---
1-2 carrots grated fine
---
Salt to taste
Preparation
1)Pizza Dough:
Take a large container that will fit inside the fridge. Pour in the warm water, add salt, yeast, oil, garlic and freshly ground pepper and stir well. Add the flours together in one go, and mix in well with a wooden spoon till well incorporated and no dry dough is visible. Allow dough to rise in a warm place for2-5 hours, & then refrigerate until use. It's a good idea to keep it in the fridge overnight because the dough is easier to use the next day. Take a small ball of dough, size of an apple, dust it well with lour, and then roll into a circle to line your pizza pan. Dust the pizza pan generously with cornmeal before putting the dough on. Give the dough a light brush of olive oil (or garlic flavoured olive oil), a slathering of pizza sauce, add toppings of your choice, top with mozzarella, and bake on top shelf at 300C for about 20 minutes till cheese light brown and bubbly and the crust is light brown too. Rest for 10 minutes before serving.
2)Pizza Sauce Recipe:
Add olive oil to pan, and simmer red chili flakes for a minute or 2. Sweat the onion and garlic for 4-5 minutes on low heat, & then add the grated mushrooms and saute till they leave liquid. Add the tomatoes, tomato puree, carrots, salt and pepper if desired. Add herbs and simmer for 30 minutes till the sauce is nice and thick. Mash any bits of tomatoes with the back of a spoon. Let the sauce cool and the flavours to mature. The sauce can be made 3-4 days in advance and stored in the fridge.
Photos







Related recipes
Recipes
Related articles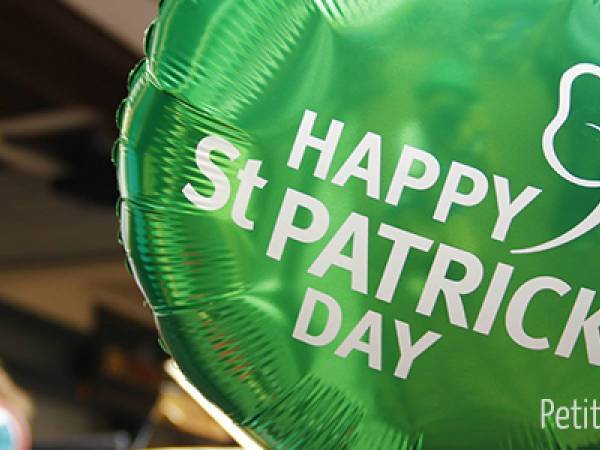 Impress your friends with these St Patrick's day recipes!