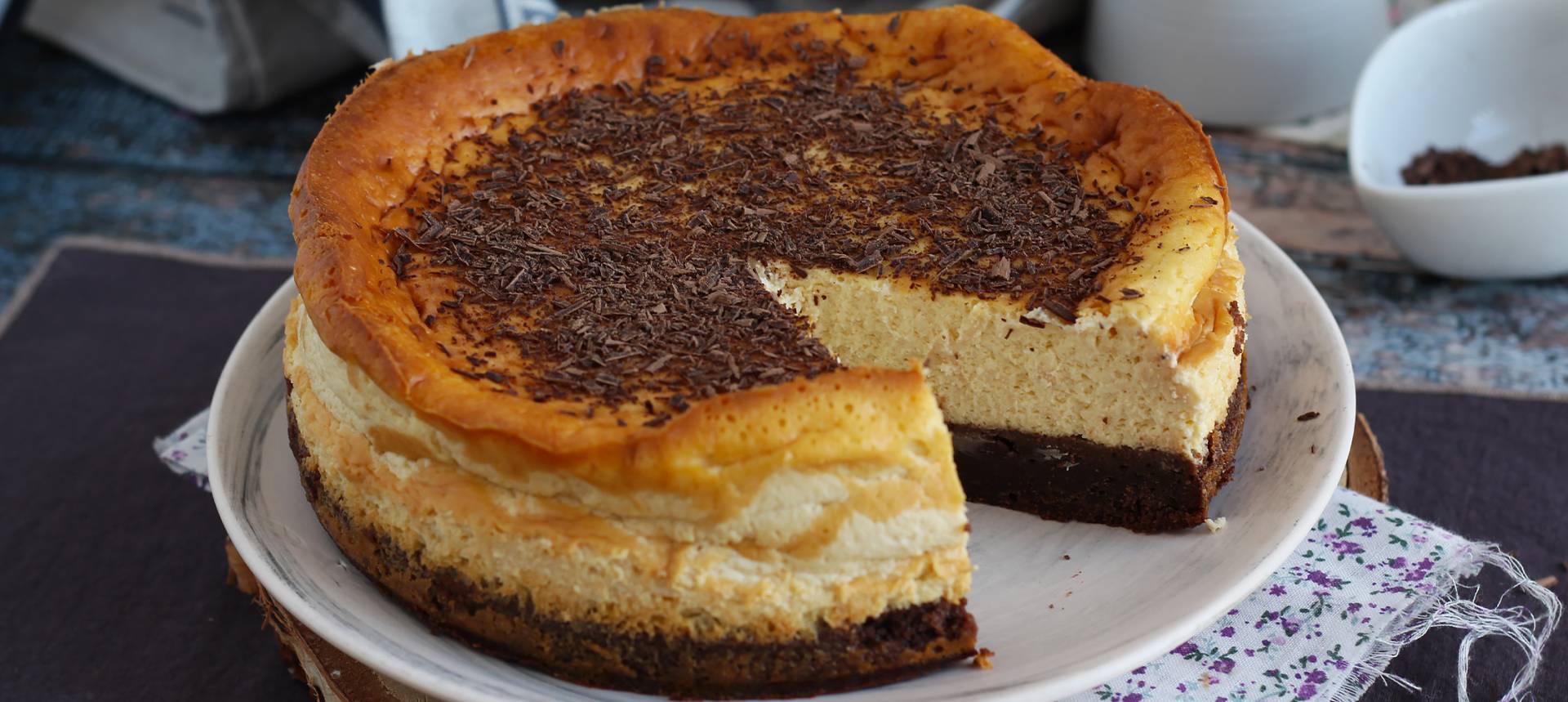 Have you ever had to choose between
two desserts
? It happens to us all the time!
"Chocolate fondant or crème brûlée?" "I can't decide between a slice of charlotte and a slice of tiramisu..." "I'd like to try a dessert that is soft and crunchy at the same time, like cookies!"
Why settle for just one cake when you can have two in one? Why not combine several recipes to create a perfect one?
You could try putting together the softness of the flan and the crunchiness of the cookie, or the chocolatey taste of the brownie and the enveloping flavour of the cheesecake. But be careful! Because the results could be doubly delicious.
We have therefore decided to offer you a series of sweet preparations consisting of two desserts, for an irresistible taste. You will love them and your guests will be surprised. What are you waiting for? Read the recipes and choose your favourite one.