Poker night snacks: mini sandwiches from nate 'n al's delicatessen
Preparation
Spread out all ingredients on cutting board or counter.
Lay out bread for each sandwich. Spread Russian dressing on one slice and spicy mustard on the other . Add a slice of Muenster cheese to one of the slices.
Fold a slice of ham and lay on the opposite slice of bread.
Top the ham with a slice of roast beef.
Top the roast beef with a slice or two of roasted turkey breast.
Top the layer of meat with an even layer of cole slaw, spreading it to the edges of the meat.
Top the sandwiches with the other slice of bread. The Muenster cheese acts as a barrier between the cole slaw and the bread, preventing it from getting soggy.
Using a serrated knife, carefully cut the sandwiches into four quarters. Stick toothpicks in each quarter.
Assemble the sandwiches on a platter or two, after all you're making 24 mini sandwiches ? and serve with small plates and cocktail napkins.
The sandwiches can also be made ahead of time, covered with a layer of plastic wrap and refrigerated until it's time to serve.
Serve and enjoy! These guys are popular, so make sure you get one. Or, better yet, just buy extra ingredients to make one for yourself later. Oh, and get a pint of potato salad. It's the best around.
Photos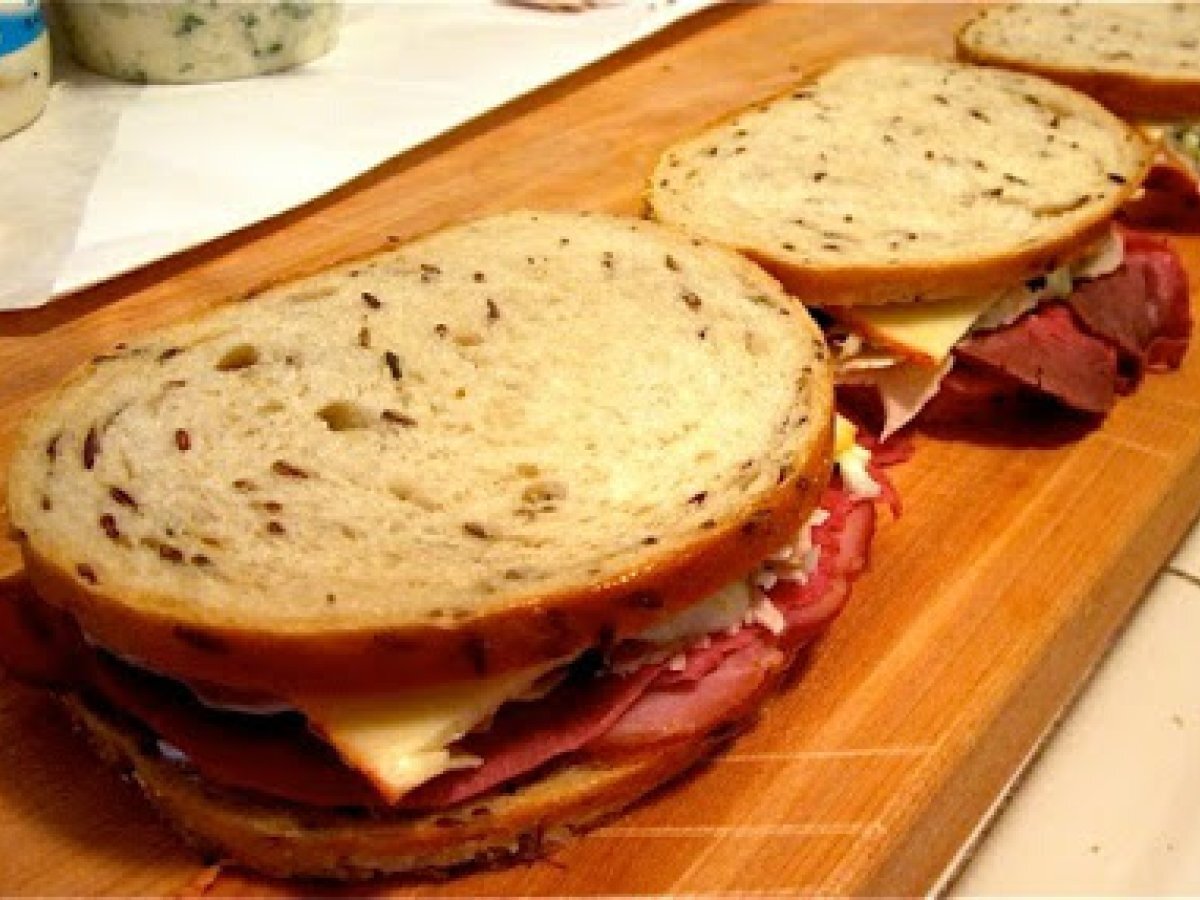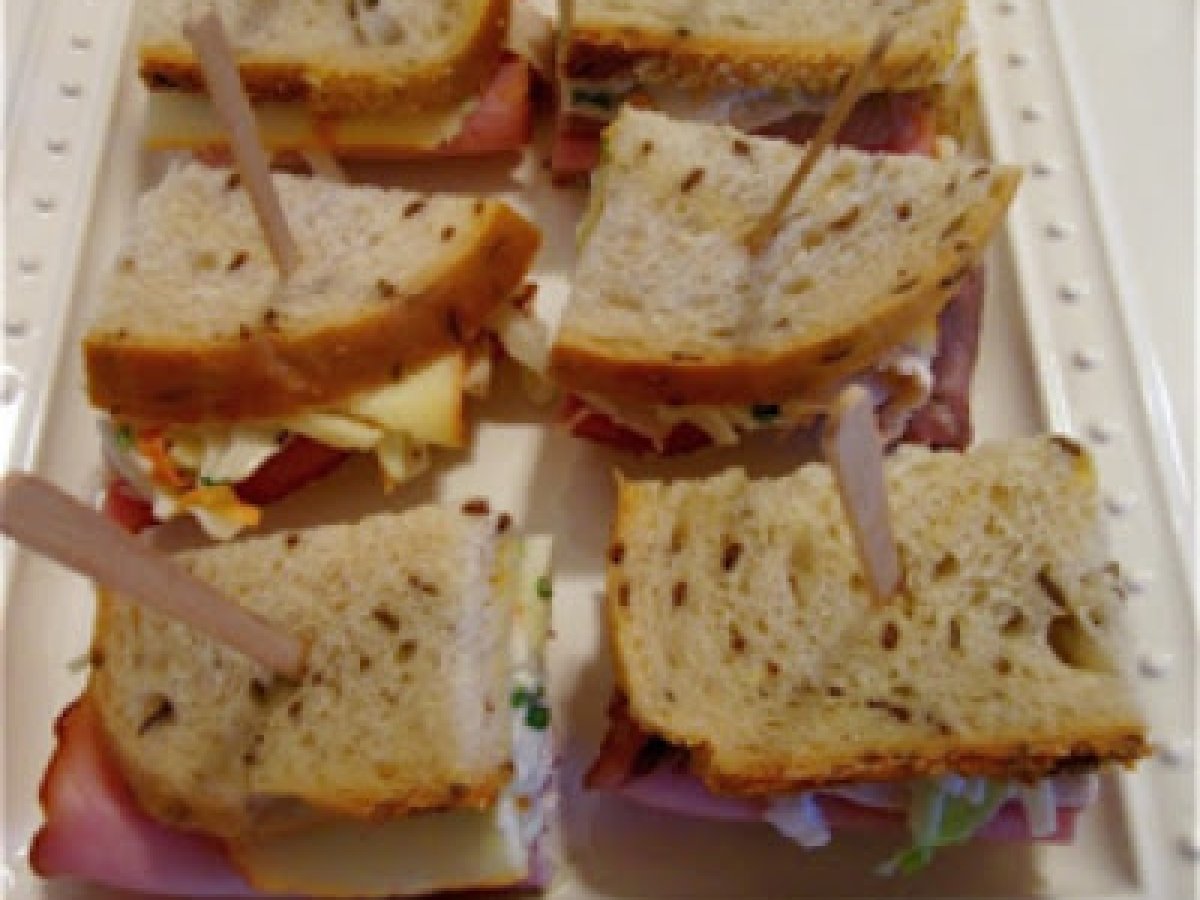 Questions:
Related recipes
Recipes
Related articles