Blue cheese and pear snacks for wine lovers
Preparation
Preheat oven to 375F. Cut the entire baguette in 1/4 inch thick slices and spread butter on them.
Peel off the pear, remove seeds and cut in quarters, then slice them across diagonally into thin slices.
Arrange the baguette on the baking tin buttered side up, and put a slice of pear on each piece.
Cover pear slices with slices of blue cheese and top with halves of walnuts.
Bake for that between 20-30 minutes, until cheese melts slightly, walnuts get roasted and the baguette turns gold.
Serve warm with wine.
Photos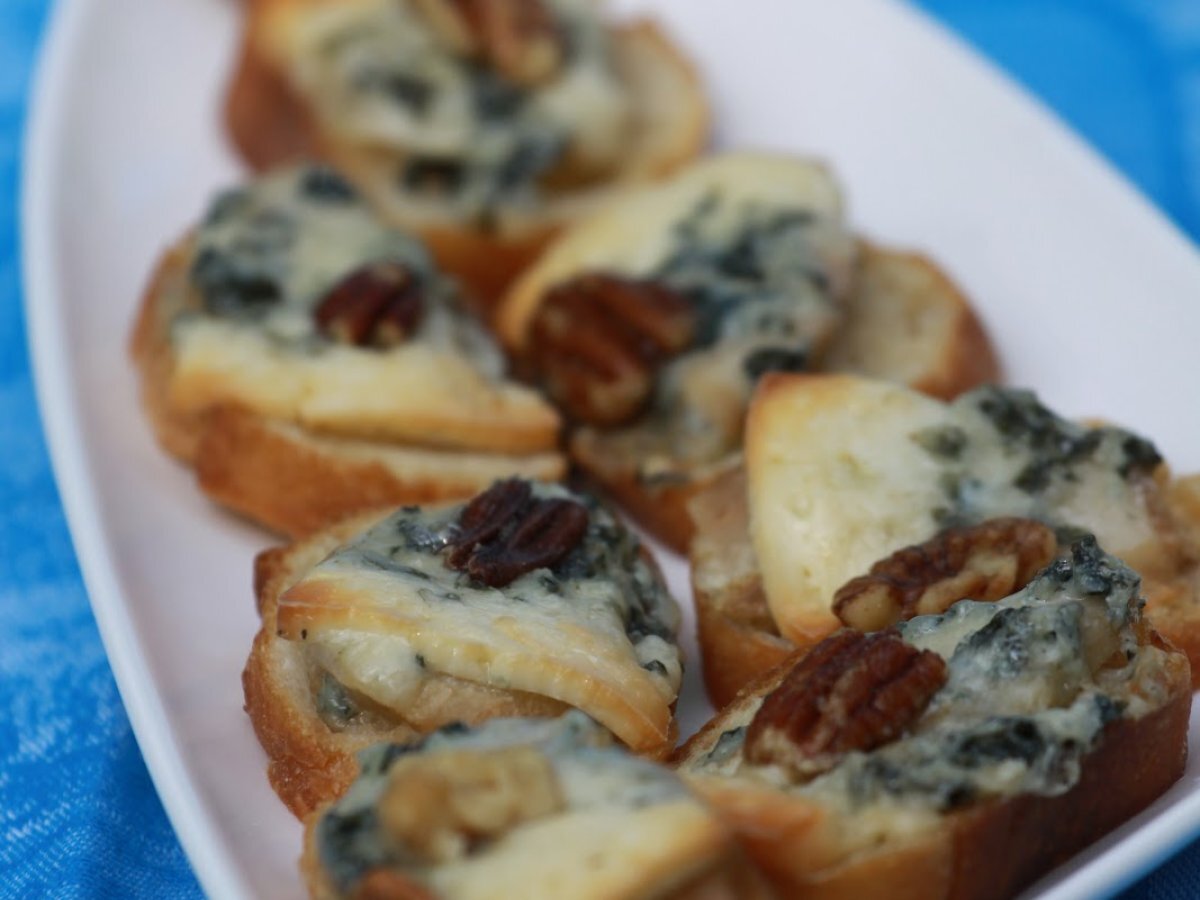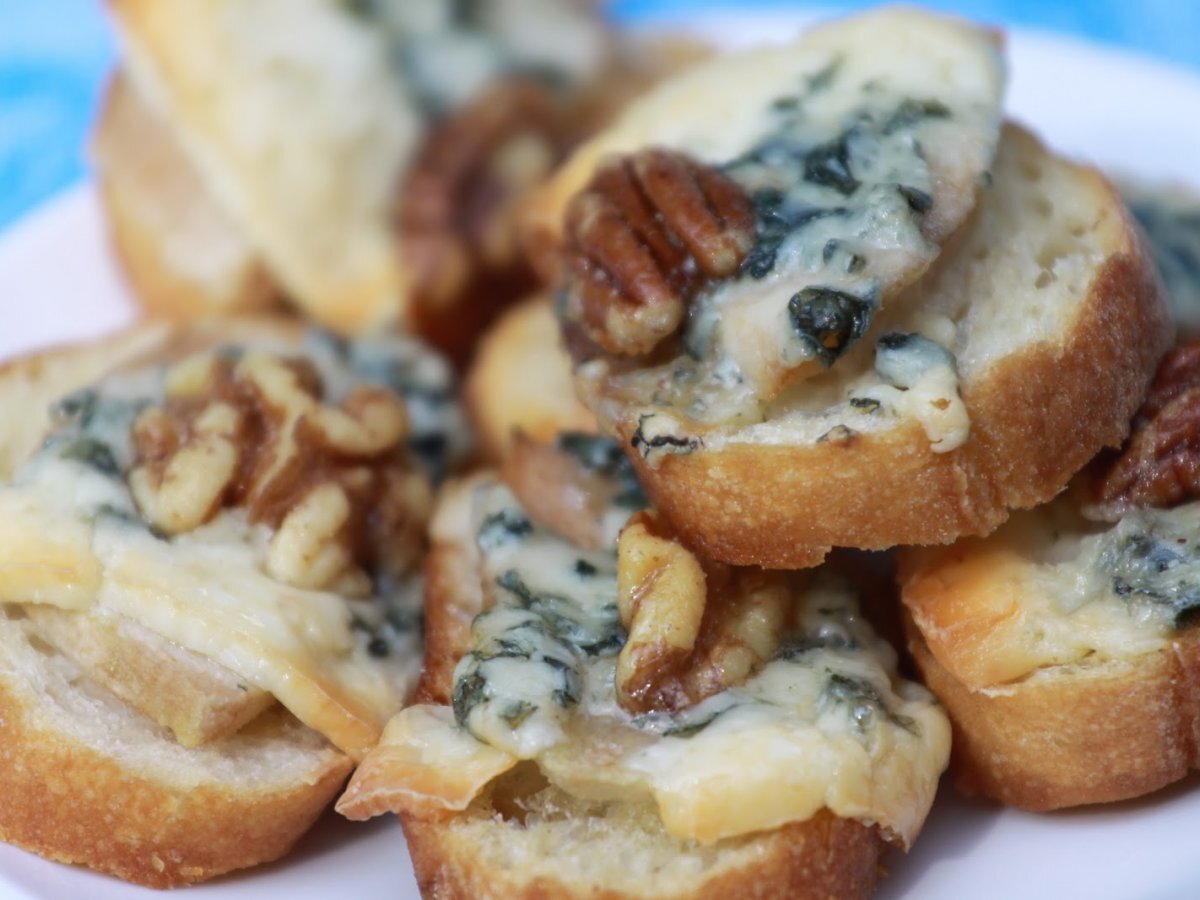 Questions:
Related recipes
Recipes