Pumpkin and bacon pasta
Pumpkin and bacon pasta
Put some sun in your plate today! Let's cook pasta the Italian way : with amore !
Preparation
Clean the pumpkin, remove the seeds and only keep the pulp.
Cut the pulp and put aside.
Cut the small onion in quarters and cook 1/4 in olive oil. Cut the bacon into small slices and cook them with the onion during about 4/5 minutes. Transfer it all in a bowl.
Pour some olive oil on the same pan and 1/4 onion left. Cook the onion then add the pumpkin pulp. Stir constantly.
When the pumpkin is well roasted, cover with hot water and stir. Repeat the operation until the pumpkin is well cooked.
Add the bacon in the pumpkin and cook during 5 minutes over a low heat.

*You can add some sour cream to it if you want it creamy.
Cook the pasta in salted boiling water. Drain and put the pasta in the pan with pumpkin and bacon.
Serve and season to taste !
Photos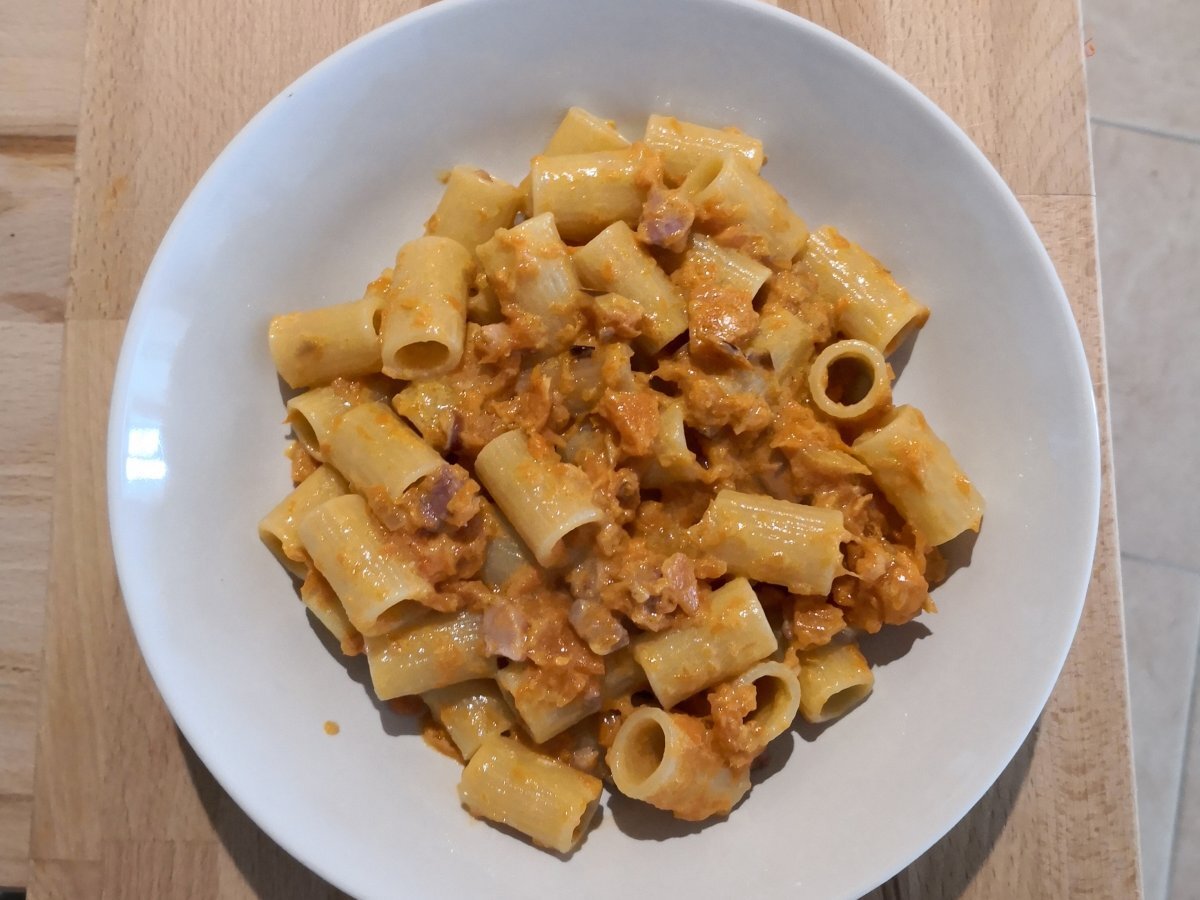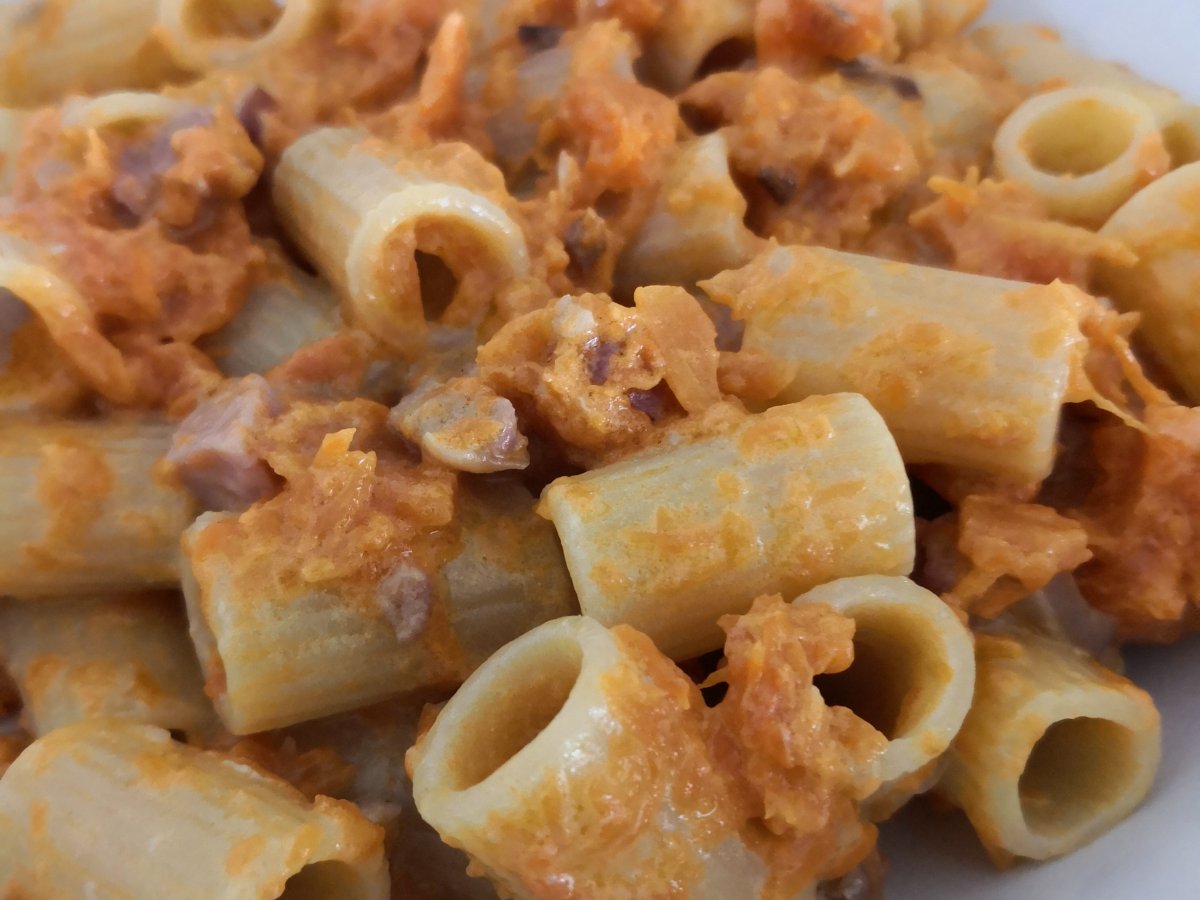 Questions:
Related recipes
Recipes