Red Bean Paste Gluten Free Puran Poli
Red Bean Paste Gluten Free Puran Poli
A traditional Indian flatbread with Asian sweet red bean paste filling.
Preparation
Take GF chapati flour, xanthum gum, ground fennel seeds and custard powder in a bowl. Add baking powder and canola oil.
Rub flour with your fingers.
Add water and knead to a smooth dough. Cover the bowl with plastic wrap or damp towel and leave it for 30 minutes. Knead it again (it will be a bit sticky, apply oil to your hands whenever needed).
Heat nonstick tawa (griddle) on medium low flame.
Make 4 balls of red bean paste, taking about 1/4 cup of the mixture.
Divide the dough into 4 parts. Roll each part into a ball.
Take one dough ball, roll into a disk and then on a greased plastic wrap pat it with hand to about 5 " round poli.
Lift the poli, along with the base layer of the plastic (check out the video for clear understanding).
Turn it over onto left palm and peel off the plastic.
Place one red bean paste ball in the center. Close and shape like a ball.
Press the ball with palm to flatten it. Grease, cover it with another plastic.
Press and pat the poli in an outward motion, until it forms a circle of about 6-7". Peel the top plastic wrap and lift poli with your left hand carefully peeling the bottom plastic and place it in the palm of your right hand spreading out your fingers to support it (check out my you tube video for visual details).
Slide it gently onto the pre-heated griddle or tava.
When one side gets browned, turn over and cook the other side till you see some brown spots. Apply ghee or oil.
Transfer cooked puran poli to a napkin lined plate or in a casserole. Repeat the process for other polis and serve warm.
Questions:
Related recipes
Recipes
Related articles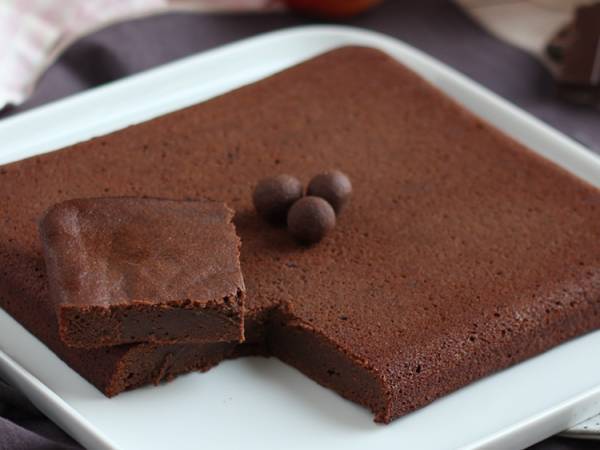 Easy and tasty butter free desserts!