Roast wild boar
Roast Wild Boar
Preparation
Heat oven to 375 degrees. Toss the chopped vegetables in 1/4 cup of olive oil and season with salt and pepper.
Lay them in the bottom of a small roasting pan and set aside. Heat a skillet on high heat until very hot.
Season the roast with salt and pepper. Add a tablespoon of olive oil to the skillet and sear the roast on all sides.
While the meat is searing, take about half of the amount of fresh herbs you have and chop them finely.
Tie the remaining herbs together with butcher's twine and throw into the roasting pan.
Place the chopped herbs in a small bowl, and add the minced garlic and the remaining olive oil; stir to form a loose paste.
After the boar has been seared, rub it all over with the paste and set atop the vegetables in the roasting pan.
Add the water to the pan, then cover the pan and roast for 1/2 hour, or until internal temperature reaches 155-160 with a meat thermometer.
Allow to rest before slicing and serving with the vegetables.
Photos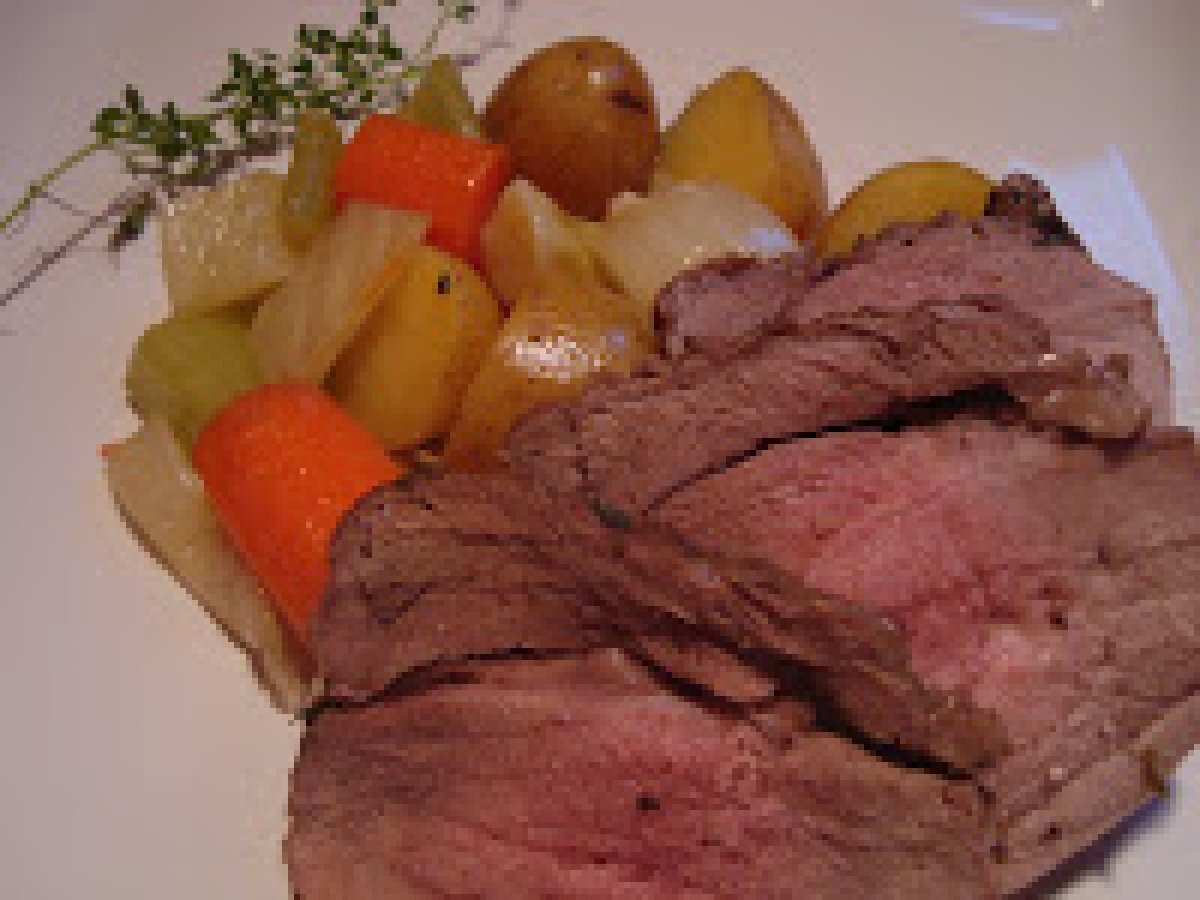 Questions:
You may like
Recipes