Sakura ebi fried rice
Sakura ebi fried rice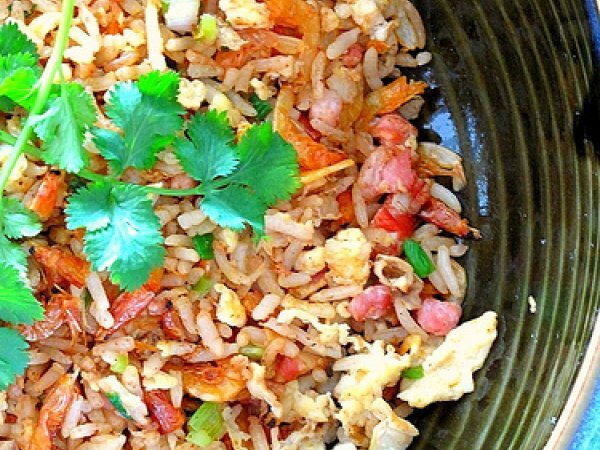 Preparation
Heat the wok to very hot. Add 2 teaspoons of oil. Stir fry spring onions and Sakura Ebi quickly and dish out.
In the same wok, add 1tbsp of oil, heat to smoking hot. Add smashed garlic and fry quickly to bring out garlic fragrance. Remove garlic cloves from wok. Add bacon bits and stir fry quickly to prevent burning.
Add beaten egg and rice. Stir fry rice quickly to coat rice grain with egg. You should fry with a very hot wok, so that the cooking time is kept very short.
Add light soya sauce and a very generous dash of pepper. Add salt to taste. Add in (1) and fry quickly. Turn off fire.
Questions:
Related recipes
Recipes