Sanjeev Kapoor's Banarasi Chilli Chicken
Preparation
Cut bite-size pieces of the chicken. In a bowl, mix together two tablespoons cornstarch, the chicken pieces, quarter cup soy sauce, two tablespoons green chili sauce and the egg.
Both the sauce already have salt in them. Heat Canola oil in a wok until smoking. Release the marinating chicken pieces into the hot oil.
Fry till they turn golden brown in color. Remove. Do it in two-three batches if your wok is small.
From the same oil which you used for deep frying, take a couple of spoons of oil and heat in the (same) wok. Add the chopped garlic first and sauté for a couple of minutes on high flame without browning the garlic.
Next, throw in the onions and toss them around to coat the garlic and the oil. While the onions are still pink, add the sliced capsicum.
After a couple of minutes of cooking the capsicum with the onions and garlic, add the soy sauce and green chili sauce as the Chef suggests. Whisk the remaining cornstarch with half a cup of water and keep it ready.
As the sauces start bubbling at the sides, add the cornstarch mixture little by little. Keep mixing continuously on high heat.
Now add the already fried chicken pieces into the saucy mixture. Coat well. Lastly, throw in the chopped green chilies and the black pepper powder.
Give it a taste test and if you think you want to add any salt, adjust it now. There should not be any extra sauce in the Banarasi Chilli Chicken when you finish cooking.
Turn the heat off and serve with paratha, roti, chowmein or fried rice.
Photos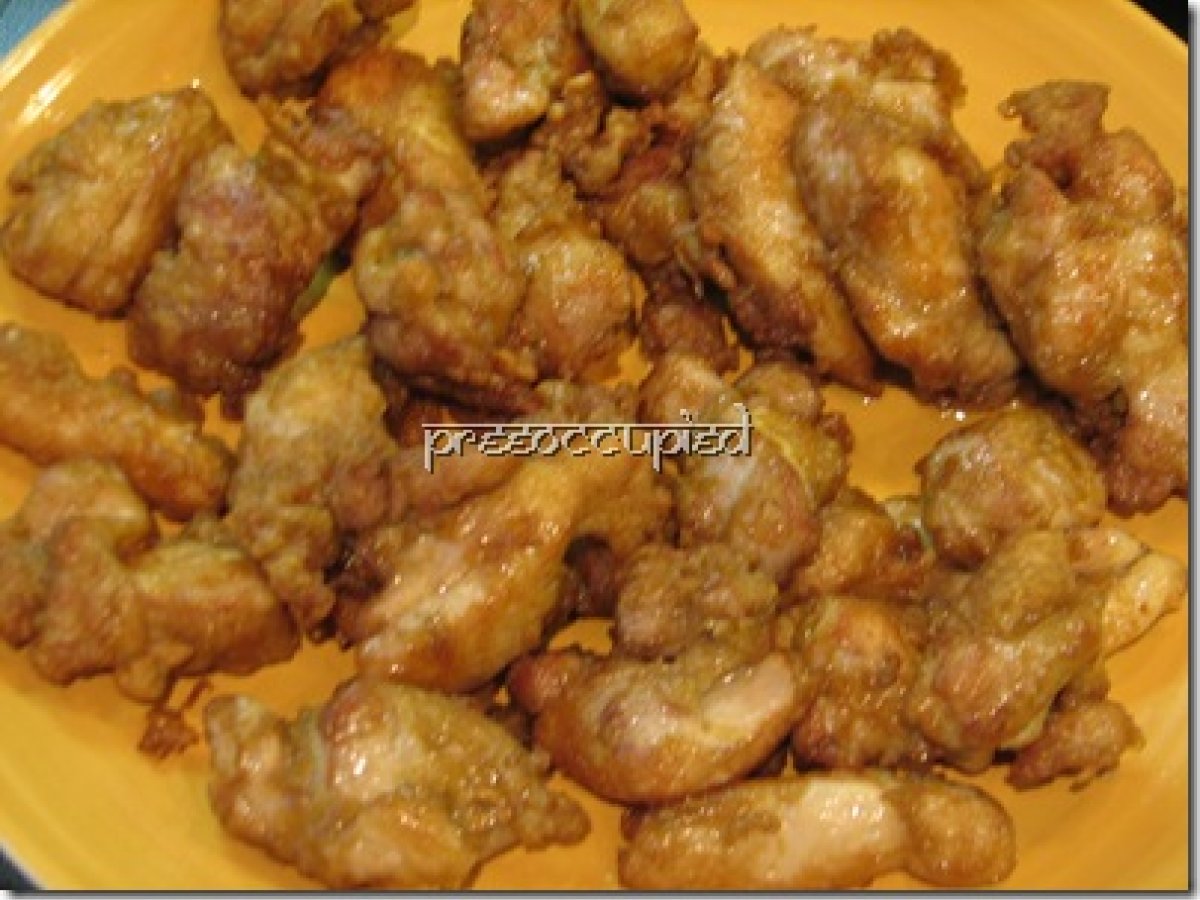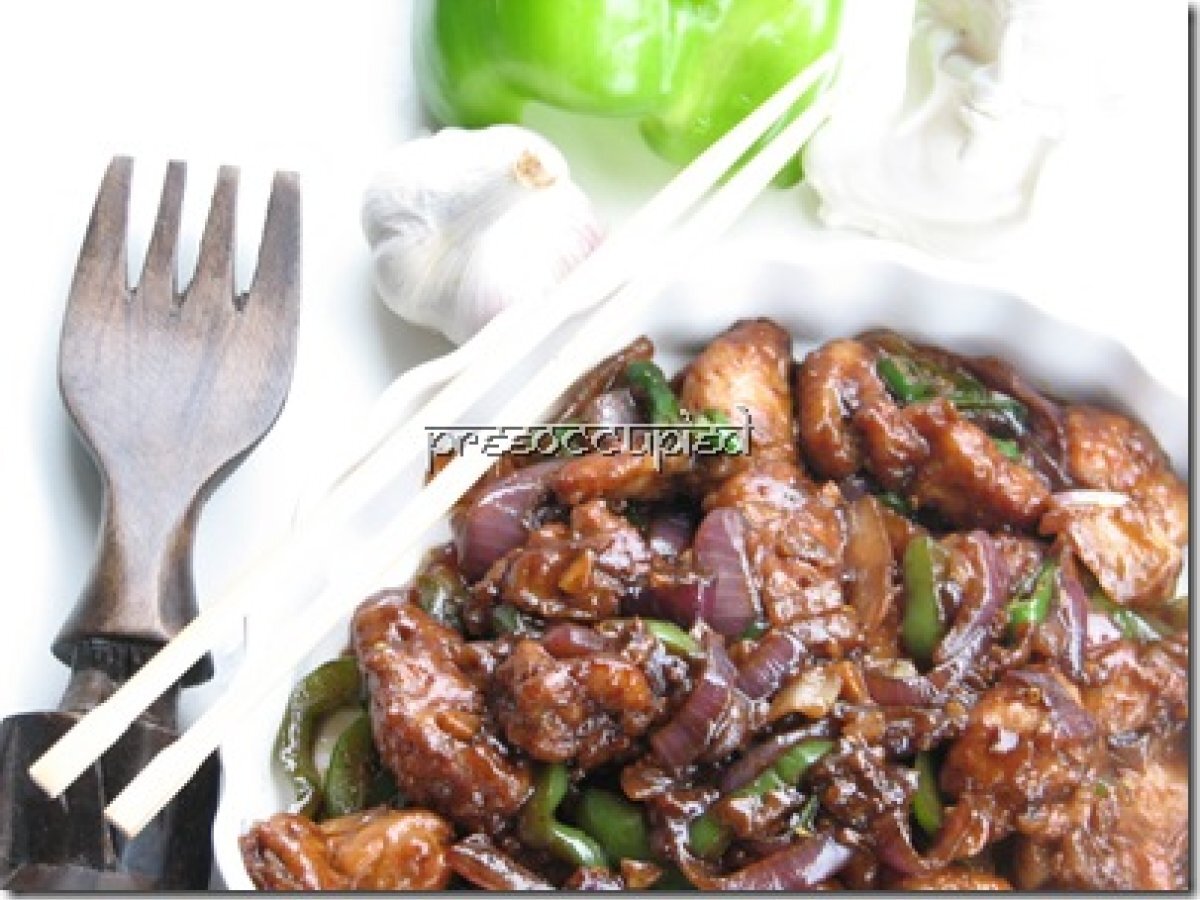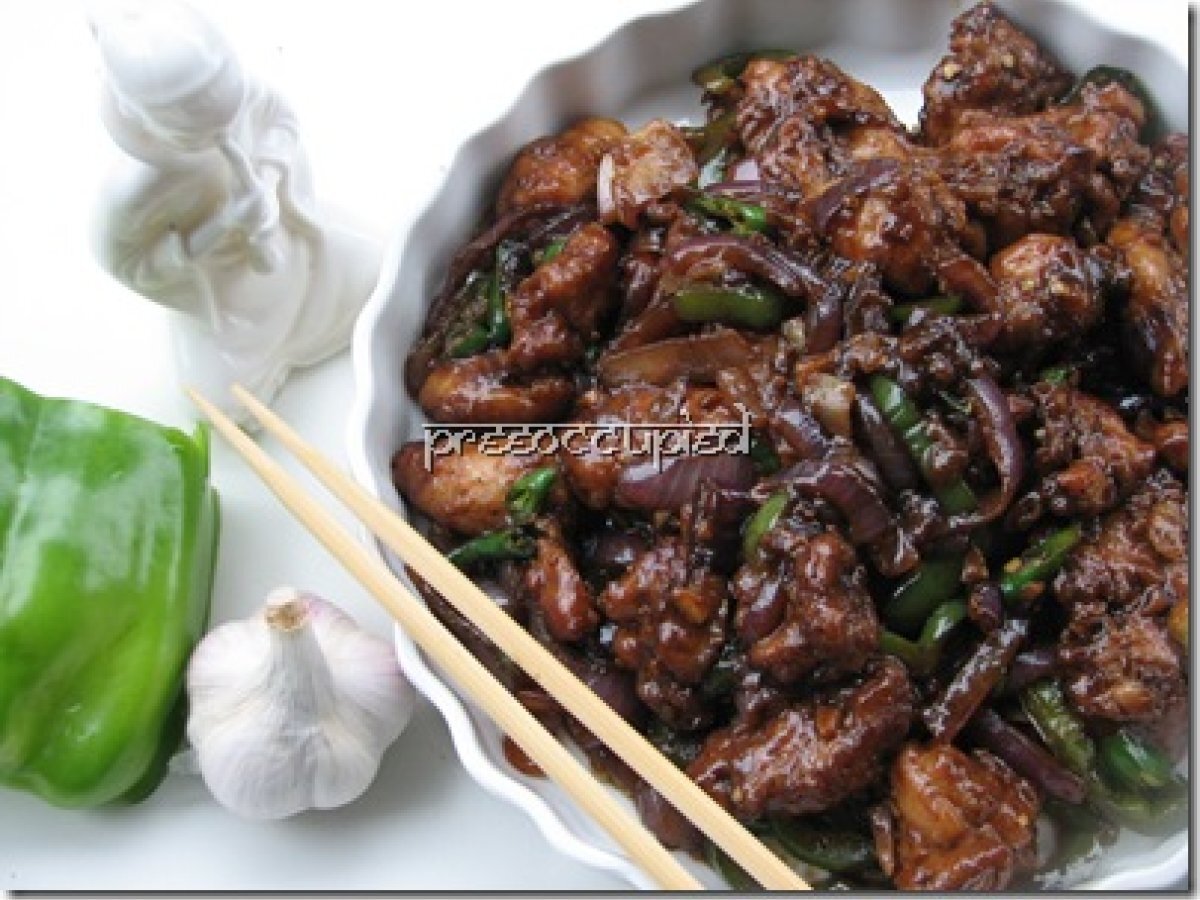 Questions:
You may like
Recipes