Sop buntut - indonesian oxtail soup
Preparation
Homemade Vegetable Broth:In a pot, bring 8 cups water, whole peeled carrot, white part leeks, 1/2 cracked nutmeg and 1/2 teaspoon white peppercorn to a boil. Reduce the heat and let simmer another 15 minutes.
Remove from the heat. Separate the carrot and cubed. Let the broth cool down.
Oxtail Soup:In a different pot, add 6 cup broth with herbs, oxtail, salt, the cloves and another half of cracked nutmeg. Bring to a boil, cover and simmer until the meat is tender, approximately 2-4 hours.
Pour in some more vegetable broth instead of water when needed until they become tender. If you use a pressure cooker, the process will be faster.
Add cubed carrots and potatoes, chopped tomatoes and celery, green onions, and the rest of vegetable broth. Let them simmer for another 10 minutes
Ready to serve with warmed cooked rice, emping crackers, lime or calamansi and sambal lado uap.
Photos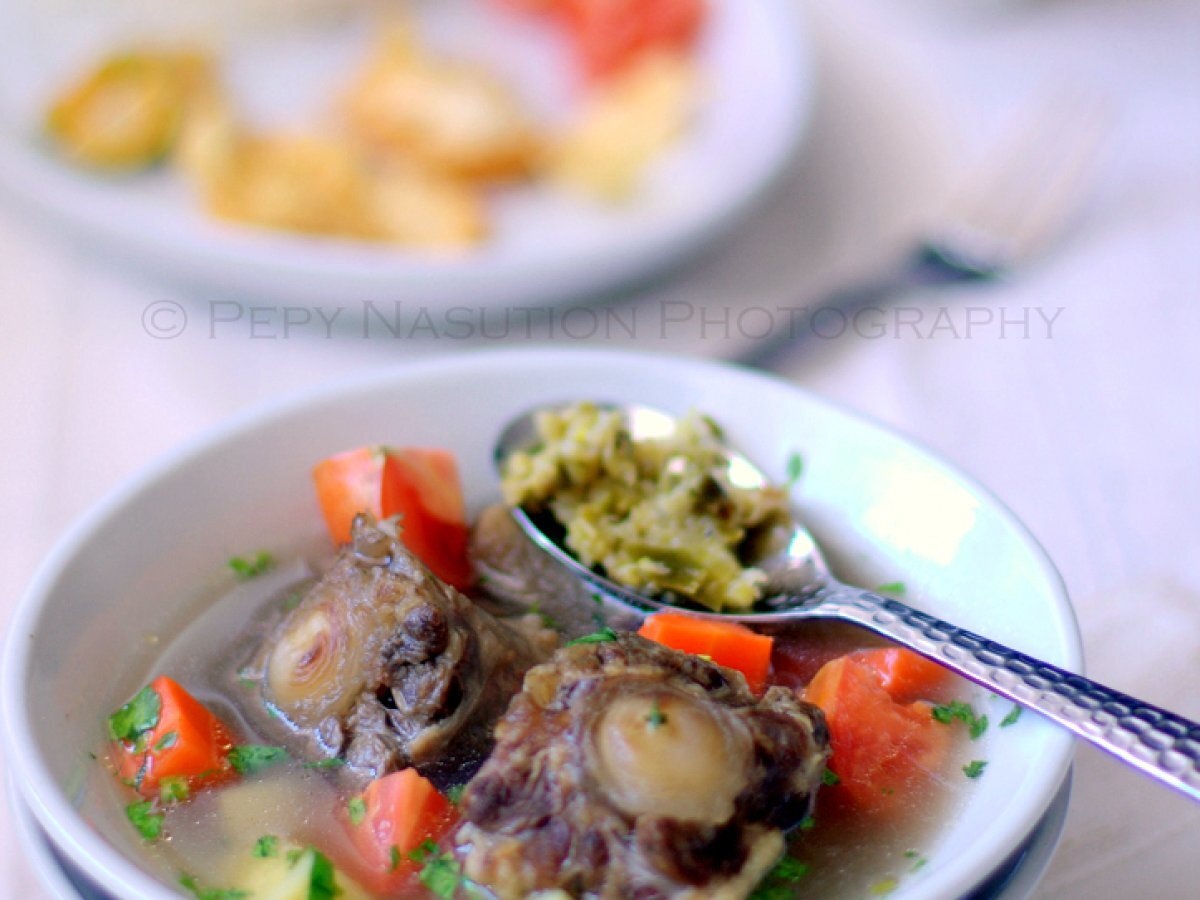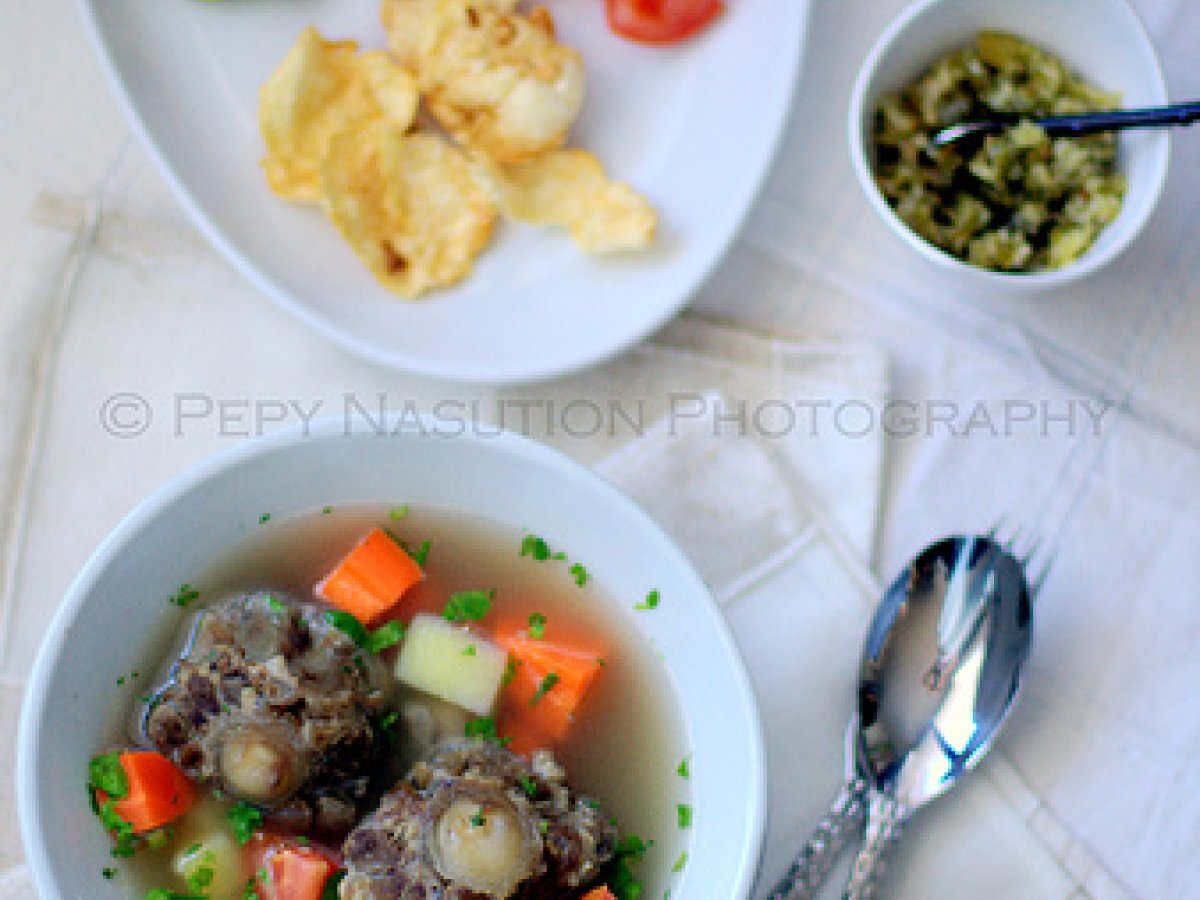 Questions:
You may like
Recipes