SOTONG MASAK HITAM (SQUID IN BLACK INK)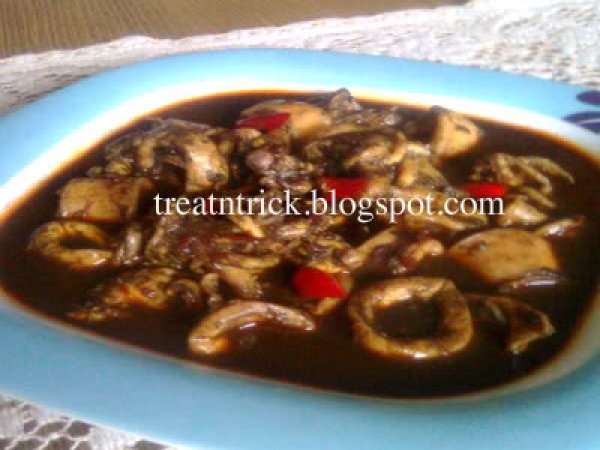 Preparation
Clean the squid, rub off thin film, remove hard substance from the head, cut away the eyes and retain the ink sac. Wash and drain.
Heat the oil, fry ground ingredients together with lemon grass until fragrant.
Add the squid and salt, stir then cover for 1-2 minutes. Add some water.
Press the ink sac with spoon and add this to the gravy, it turns black in color.
Stir for few minutes, add salt if needed, remove from heat.
Do not overcook, it will become rubbery. Add lemon juice and stir.
Serve hot with steaming white rice.
Questions:
You may like
Recipes