Spicy Hot Chilli Cauliflower/Gobhi Chilli
Preparation
In a deep pan boil water with 2 tsp salt. Immerse the cauliflower florets in it and let it cook till just done. Do not over cook it.
Take them out when done and dry them on a paper towel. Mean while ready the batter by mixing in the maize flour, cornflour, salt, edible color and water.
Be careful while preparing the batter. The consistency of the batter should be just as much to cover the florets well with a thin layer on top.
Now dip the florets and deep fry them in oil. You will not need to wait for long as the florets are already boiled so will cook fast.
Now, take them out when done and place them on a paper towel to let the extra oil get absorbed in the paper towel.
Next, check the pan/wok for remaining oil in which you deep fried the florets. We now need only 2 tablespoons of oil in the wok so if there is extra oil take it out.
Heat the oil on high flame and when it is about to get smoky add the diced onions and slit green chillies with salt and some red chilli powder.
The onions should not get soft and soggy. You just need to saute them for a minute and then add green chilli sauce, red chilli sauce, soya sauce and tomato sauce and continue to saute for another 30 seconds.
Now add the cauliflower florets and mix in with sauces to enjoy the spicy hot chilli cauliflower.
Photos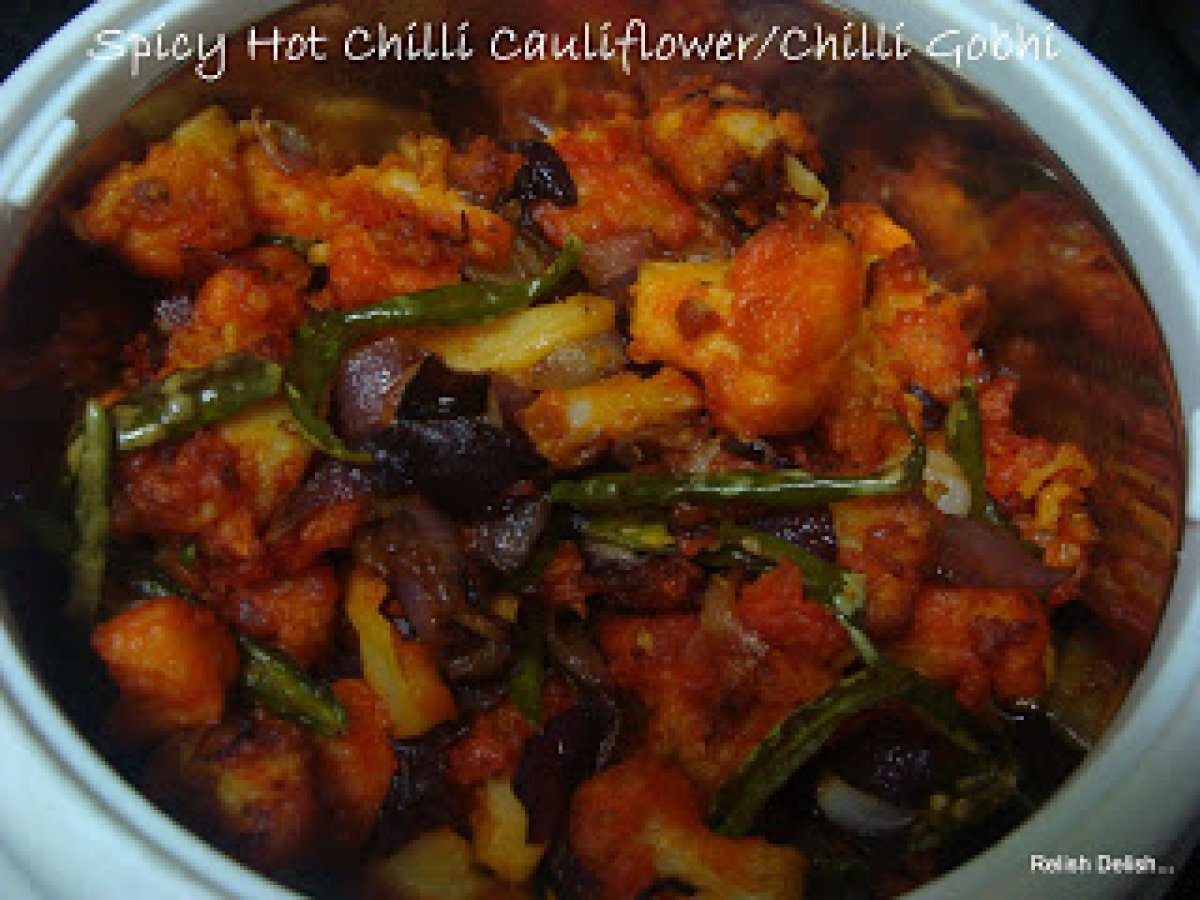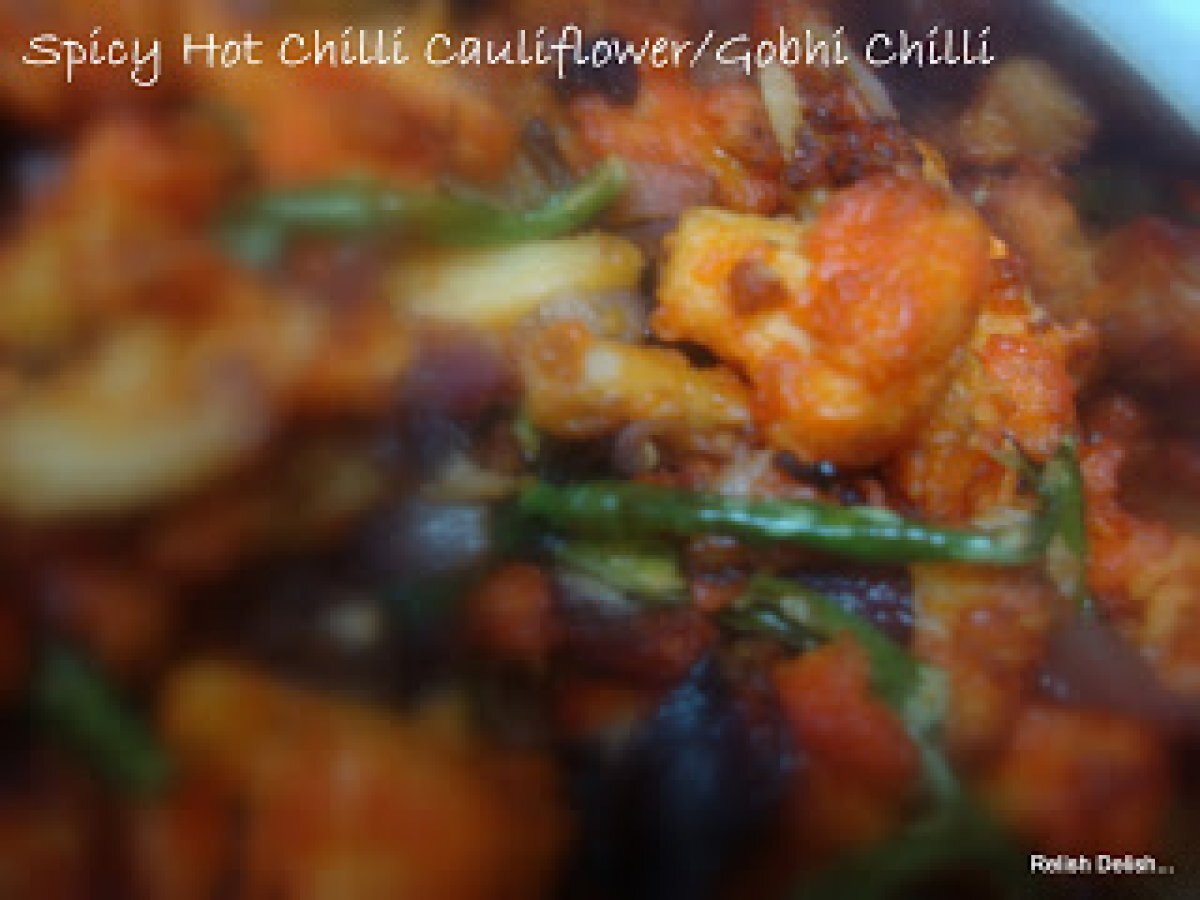 Questions:
You may like
Recipes