Tanigue steak (seer fish steak)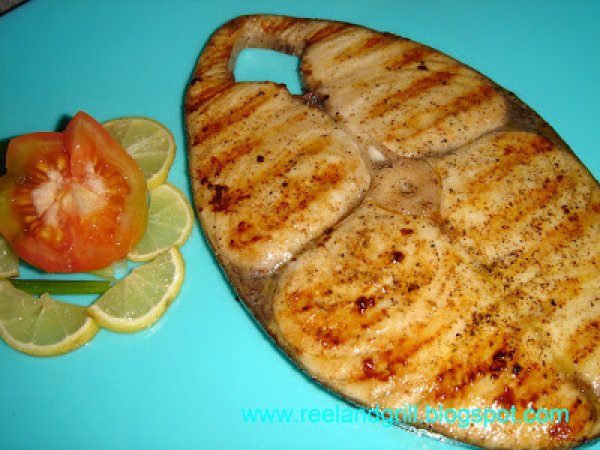 Preparation
To cook, first marinate the fish. Slather half of the lemon juice to one side of the slice of fish.
Season it with half of the salt, ground pepper and paprika. Flip the fish over and do the same on the other side.
Marinate for at least 15 minutes inside the fridge. Heat the griddle on stove top. You can also use thick bottomed pan or sizzling plate.
Over gas grill or live charcoal is also okay. You can use whichever is available or most convenient to you.
Add butter or margarine to the griddle. Cook one side of the fish until lightly browned. Carefully flip it over to cook the underside. Continue cooking until just right.
Transfer in a wide serving plate. Garnish if you like but serve immediately. It?s both gorgeous and delicious.
Questions:
Related recipes
Recipes