The noodle garden
Enjoy the taste of this new recipe!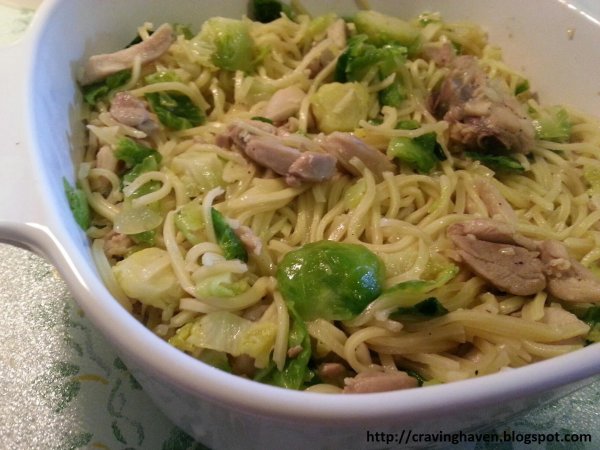 Recipe type:
Main Dish
Number of serving:
6 servings
Preparation time:
5 minutes
Cook time:
15 minutes
Ready in:
20 minutes
Difficulty:
Easy
Ingredients:
Preparation:
Step 1:
In a preheated skillet, heat oil. Add garlic, then onion. Saute until garlic is a little browned and onion transparent.
Step 2:
Add chicken, cook for 4 minutes in high heat. Stirring constantly. Pour fish sauce and continue to cook for 2 minutes.
Step 3:
Add the vegetable, cook for 2 minutes, stir constantly. Add water, bring to a boil. Add the noodles and cover until cooked thoroughly. Season with salt and pepper.
Questions:
Related recipes
Recipes
Related articles