Tortang Alimasag (Crab Omelette or Crab Frittata)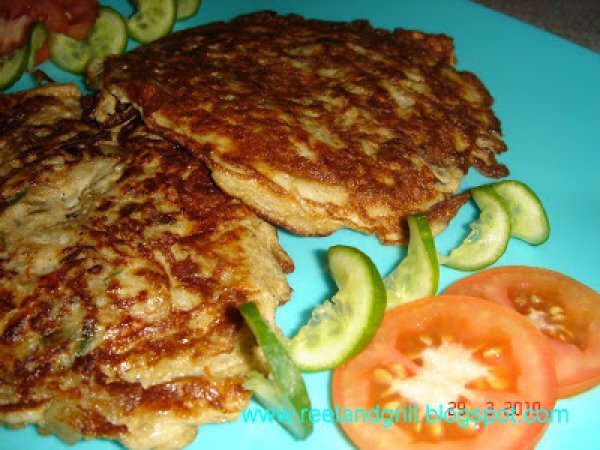 Preparation
To cook the dish, we need the following ingredients to complement the about 1 cup of crabmeat: 3 gloves garlic, peeled and minced, 1 small onion, peeled and roughly chopped, 1 large tomato, roughly chopped, ½ tsp salt and ¼ tsp ground pepper, 2 medium eggs and about 4 tbsp oil. These are basic ingredients and you are at liberty to add some other vegetables you love like, mushroom, bell peppers, carrots, chilies.
In a thick pan or wok, heat about 1 tbsp vegetable oil and fry the garlic followed by onion and tomato. While sizzling, add in the crabmeat and continue sautéing. Season it with salt and ground pepper and sauté for several more minutes until everything is cooked through and aromatic.
Transfer the crabmeat mixture in a bowl and let it cool. For the meantime, lightly beat the eggs in another bowl. When the crabmeat mixture has cooled down, mix it with the beaten eggs in a large bowl. Stir lightly to incorporate all ingredients.
In a medium non-stick pan, heat about 1½ tbsp vegetable oil. Fry half of the crab meat mixture until golden brown. Carefully flip over to fry the other side. Drain the cooked omelet or frittata on paper towel. Add about 1½ tbsp oil again and fry the remaining crab meat mixture following the same procedures.
Questions:
You may like
Recipes