Vegan potato pizza
Vegan potato pizza
Another variety of pizza still good.
Ingredients
Pizza Crust - 1, homemade or store-bought
---
Potato
- 1 medium, thinly sliced
---
Tempeh crumbles - 3 tablespoons (Recipe follows)
---
Pizza sauce - 1/3 cup
---
Garlic - 3
cloves
, thinly sliced
---
Onion
- 1 small, thinly sliced
---
---
Tempeh - 1 package, any variety
---
---
Dried Basil - 1 teaspoon
---
Dried Oregano or marjoram - 1 teaspoon
---
Garlic - 2 cloves, minced
---
Soy sauce or Tamari - 2 tablespoons
---
Olive oil - tablespoon
---
Lemon juice - 1 tablespoon
---
Salt to taste
Preparation
1) Preheat oven to 450°F. Rinse potato slices until the water runs clear, 2-3 times to remove any excess starch.
Roll out the dough onto a pizza stone or foil covered baking sheet.Spread the tomato sauce with the back of a big spoon on the crust.
You should still be able to see some of the crust through the sauce of pizza. Scatter all the other ingredients on the crust making sure that potatoes and onions lay flat for even cooking.
Drizzle little olive oil on potato, onion and garlic to make sure that they don?t dry out in the oven.
Bake in the oven and check after 8 minutes. Once the crust is lightly browned the pizza is ready, takes about 12-14 minutes. Remove and let cool before enjoying this unique pizza.
2) In a small pan, crumble tempeh; add enough water to almost cover it. Over medium-high heat, simmer until most of the water evaporates; about 12-15 minutes.
Drain remaining water; add the rest of the ingredients and cook on medium heat stirring occasionally till lightly browned; about 10 minutes.
Photos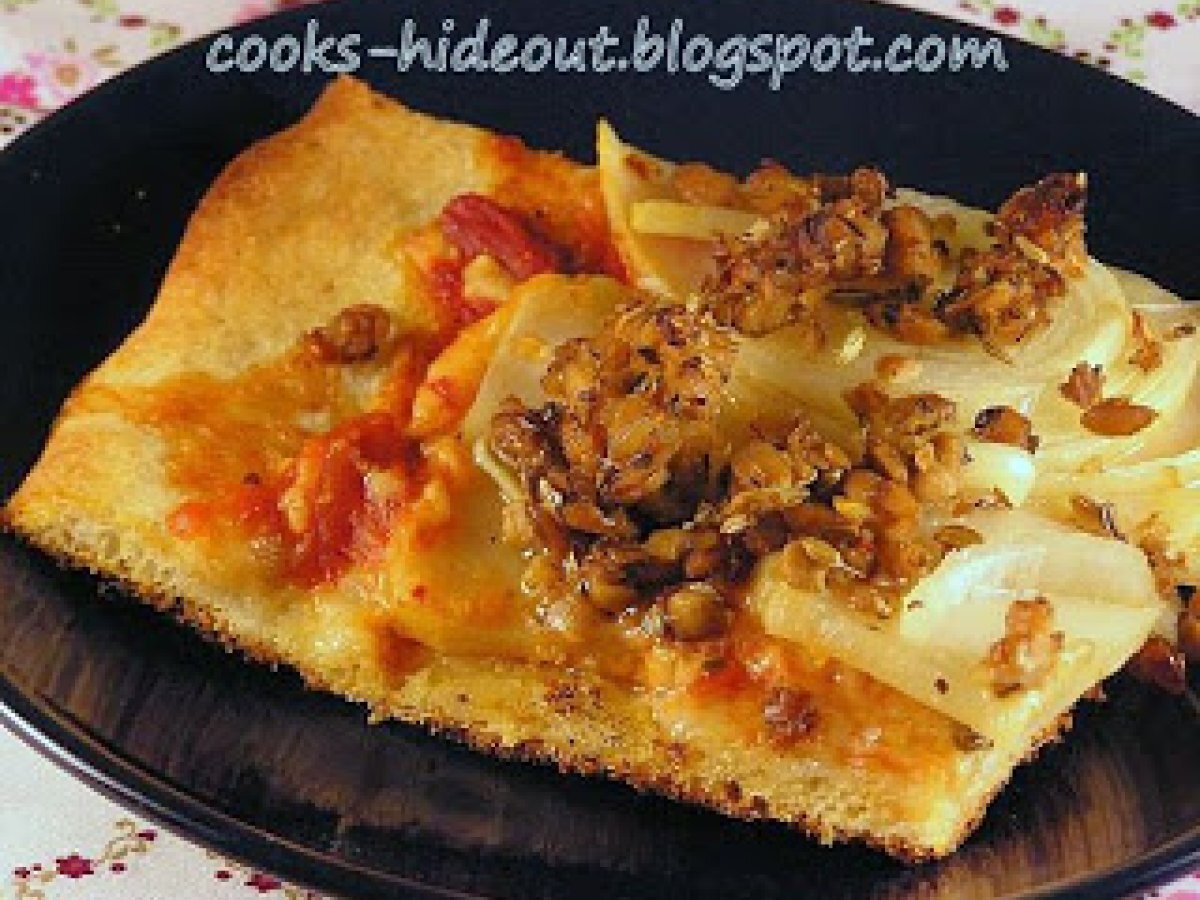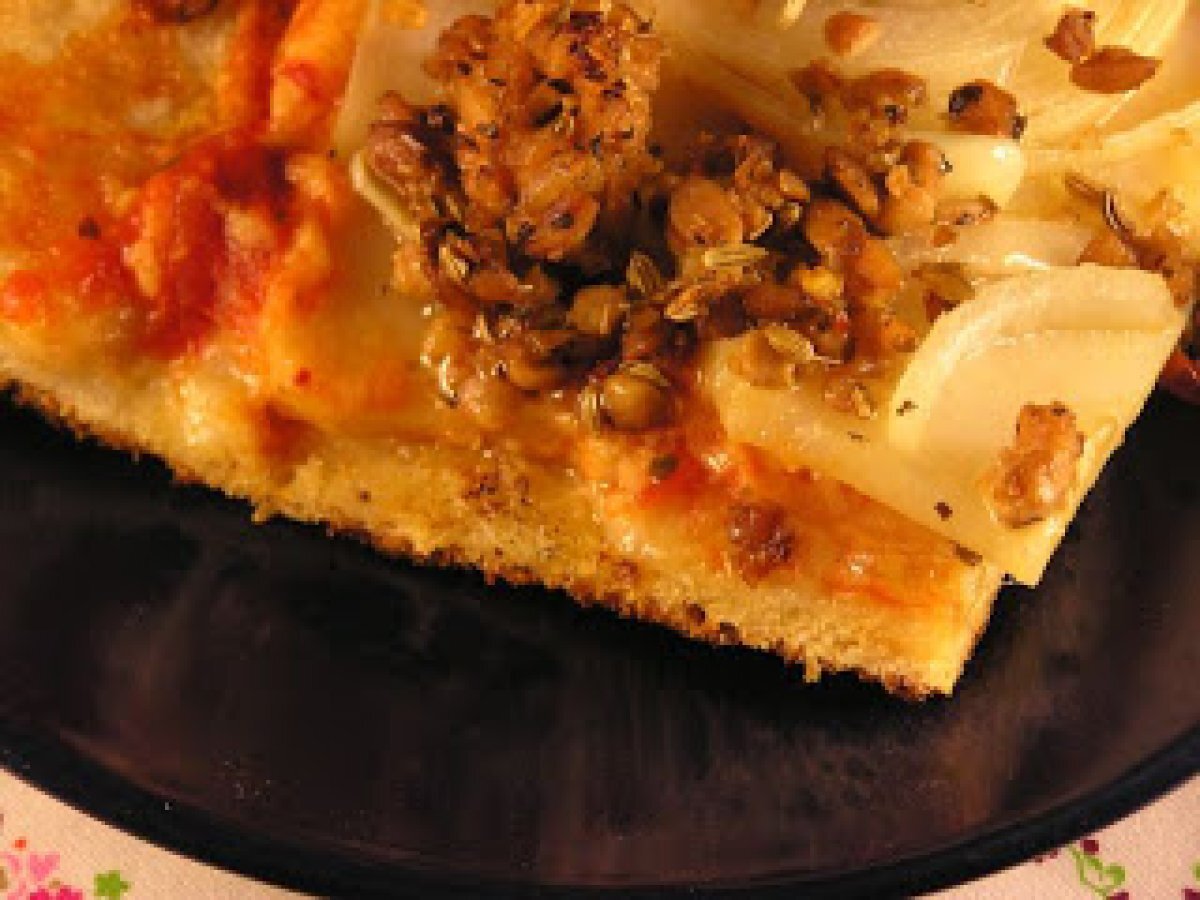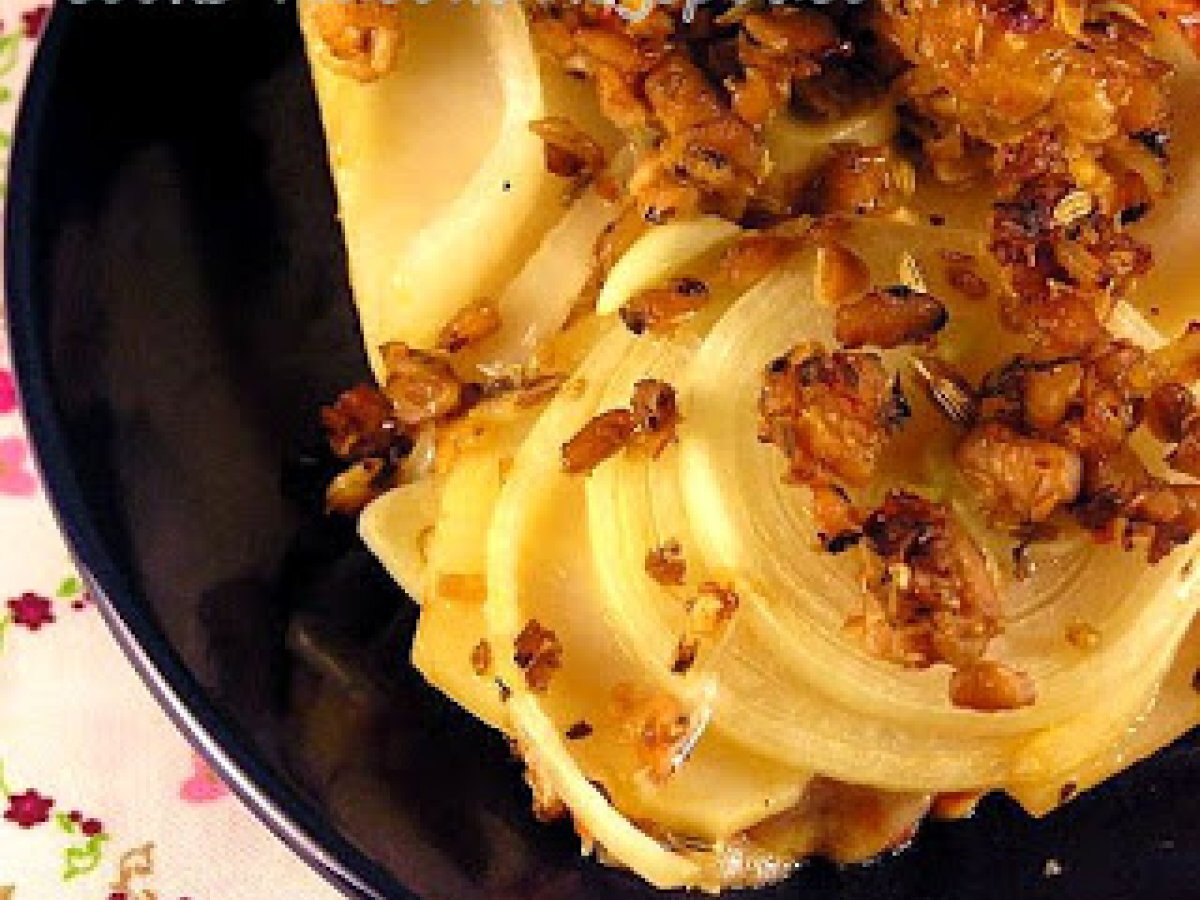 Questions:
Related recipes
Recipes