A handmade christmas! home made cinnamon hard candy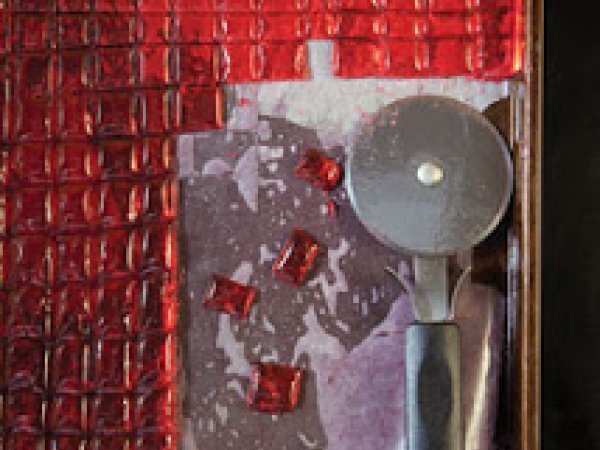 Preparation
Line an 8x8" metal baking pan with parchment paper and grease parchment with non-stick spray; set aside.
Heat sugar, corn syrup & 1/2 cup water in a 1-qt saucepan over high heat. Bring to a boil and cover; boil 3 minutes.
Remove lid & attach a candy thermometer to the side of the saucepan. Cook, without stirring, until sugar mixture reaches 300 degrees; remove pan from heat.
With a long handled spoon, stir in the cinnamon extract & food coloring. Pour mixture onto prepared pan.
Let cool slightly, until candy reaches pliable consistency. Using a pizza cutter or a knife, cut candy into 1/2" squares. Let cool 30 minutes until hard.
Peel candies off parchment paper and wrap individually in confectioner's paper or dust candies with a mixture of 1/4 cup powdered sugar & 1 teaspoon cinnamon, if you like and transfer to another bowl.
Questions:
You may like
Recipes
Related articles