Christmas candy recipes: ginger spiced caramel sauce recipe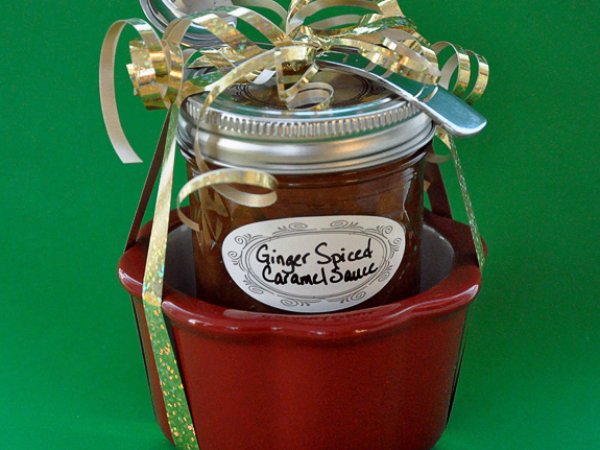 Preparation
In a small saucepan, over medium heat, add the cream and first 6 ingredients. Whisk all ingredients until they are thoroughly combined in the cream, with no lumps.
Continue to whisk and bring the cream mixture up to a simmer. Simmer for 2 minutes then remove from heat.
In a medium to large saucepan Add the sugar, butter, corn syrup and water. Bring mixture to a boil and melt the sugar. While the sugar is melting, keep stirring the mixture.
Once it's boiling, reduce the heat to medium high and cover the pan. Leave the pan covered for 3 – 5 minutes.
(It's ok to lift the lid at 3 minutes to check on the mixture.) You want the color to be a nice golden caramel color.
Once you've got that color, add the cream mixture (everything is going to boil up – don't panic).
Keep stirring everything for another 3 minutes.
Remove from heat and pour into a heat proof glass container (like a large measuring cup) until it cools.
Then pour into jars for giving…or keeping for yourself.
Questions:
You may like
Recipes
Related articles