Butterscotch bars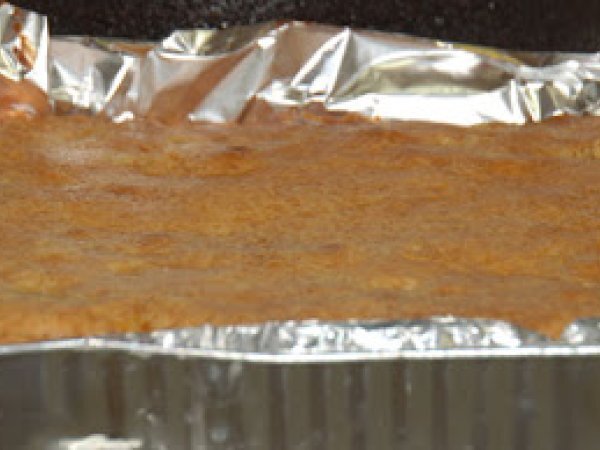 Recipe type:

Other

Number of serving:

6 servings

Preparation:

20 min

Cook time:

55 min

Difficulty:

Very Easy

Calories:

668 Kcal

(1 serving)

ProPoints:

18

(1 serving)

SmartPoints:

36

(1 serving)
NUTRI-SCORE
Ingredients
Preparation
Step 1
Preheat the oven to 350degF. Line an 8"x12"x2.5" pan with aluminum foil and set aside.
Step 2
In a bowl, combine flour, baking powder and salt. Set aside.
Step 3
Cream the butter and sugar until light and fluffy. Add the white and brown sugar and beat until blended. Add the eggs and vanilla and mix well.
Step 4
Mix the flour using a rubber scraper. Beat until combined only. Do not overmix.
Step 5
Transfer the batter to the prepared pan and bake for 45-55 minutes until toothpick inserted in all four corners come out dry. Do not wait for the center of the cookie to test clean.
Step 6
Cool then cut into squares.
Nutritional informations (for 1 serving):
* Percent daily values are based on a 2000 calorie diet * 1 serving = 163g
Questions:
---
---
Related video
Related recipes
Recipes