Greek milk pie (galatopita)
Greek Milk Pie (Galatopita)
This is a delicious, healthy and refreshing pie.
Preparation
Mix all the ingredients for the filo pastry well and add enough tepid water to make a pliable but not sticky dough. Separate the dough into 4 equal-sized balls.
Cover them with cling film and set them aside for 1 hour while you prepare the filling. Put 1½ litre of the milk in a heavy-bottomed pan and heat it, without bringing it to the boil.
Beat the 2 eggs, and set them aside. In a bowl, mix the remaining 500 ml of milk with the corn flour, semolina, sugar, flour and vanilla essences. Transfer this mixture to the warm milk, lower the heat and stir for a few minutes.
Add the eggs to the mixture and beat well and quickly with a metal whisk. Add the butter and keep beating until you see the first bubbles and you have a nice, rather thick cream. Cover this with cling film which is touching the cream - not to allow it to form a skin or lumps. Set it aside, while you roll open the filo pastry.
Roll open the first ball of dough and place it in an oven dish, 38cm diameter and 5cm deep, which has been greased with olive oil. Allow some of the dough to go over the edges and leave the rest in the dish, even if it is slightly folded.
Brush this with olive oil and repeat the process with each of the balls of dough that you have put aside, brushing with olive oil between each layer. Remove the cling film from the cream and pour it on top of the filo layers in the oven dish. Fold in the excess filo from the edges and shape it with the help of a knife.
Brush this edge with olive oil. For the finish, beat 1 egg well with the 50 ml of olive oil and spread over the cream. Sprinkle the grated cinnamon on top. Bake in a pre-heated oven at 180 degrees Celsius for 1 hour.
Photos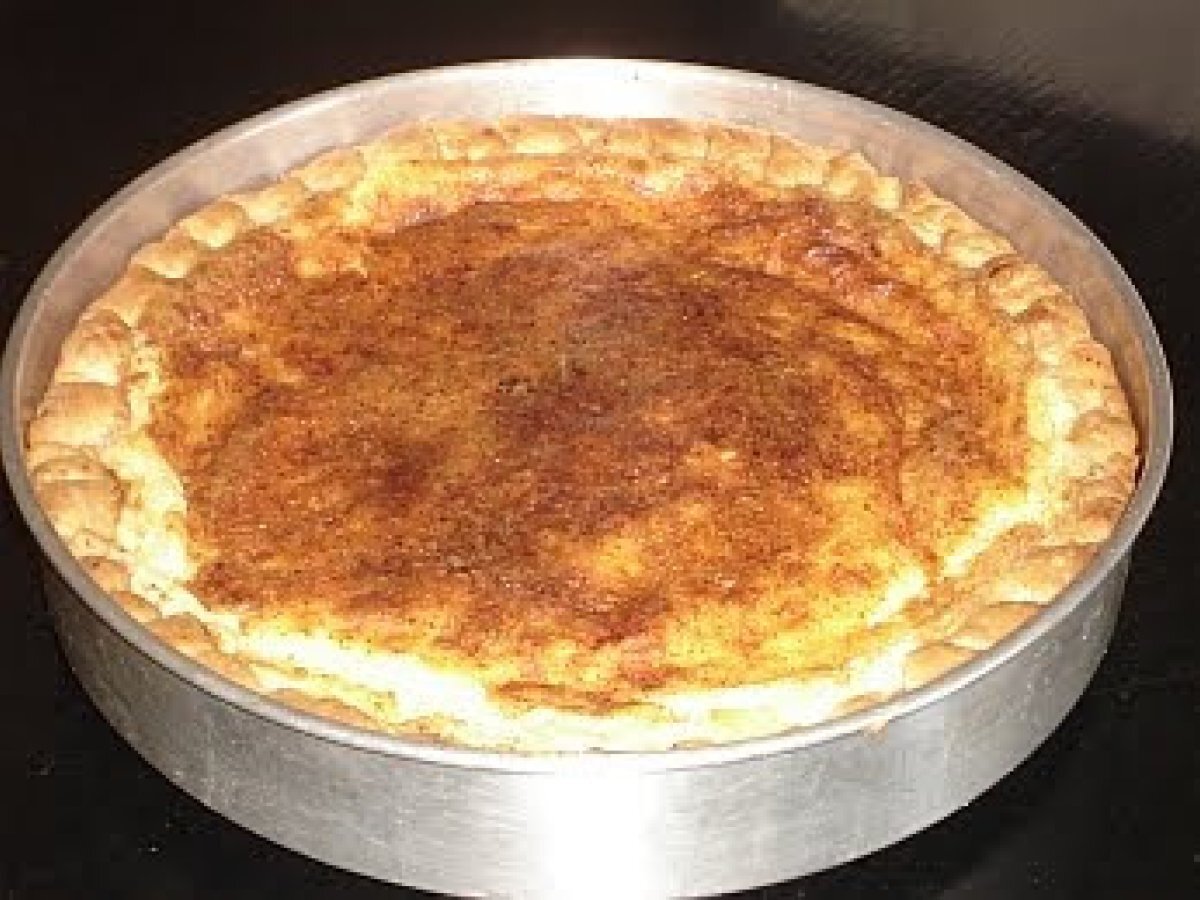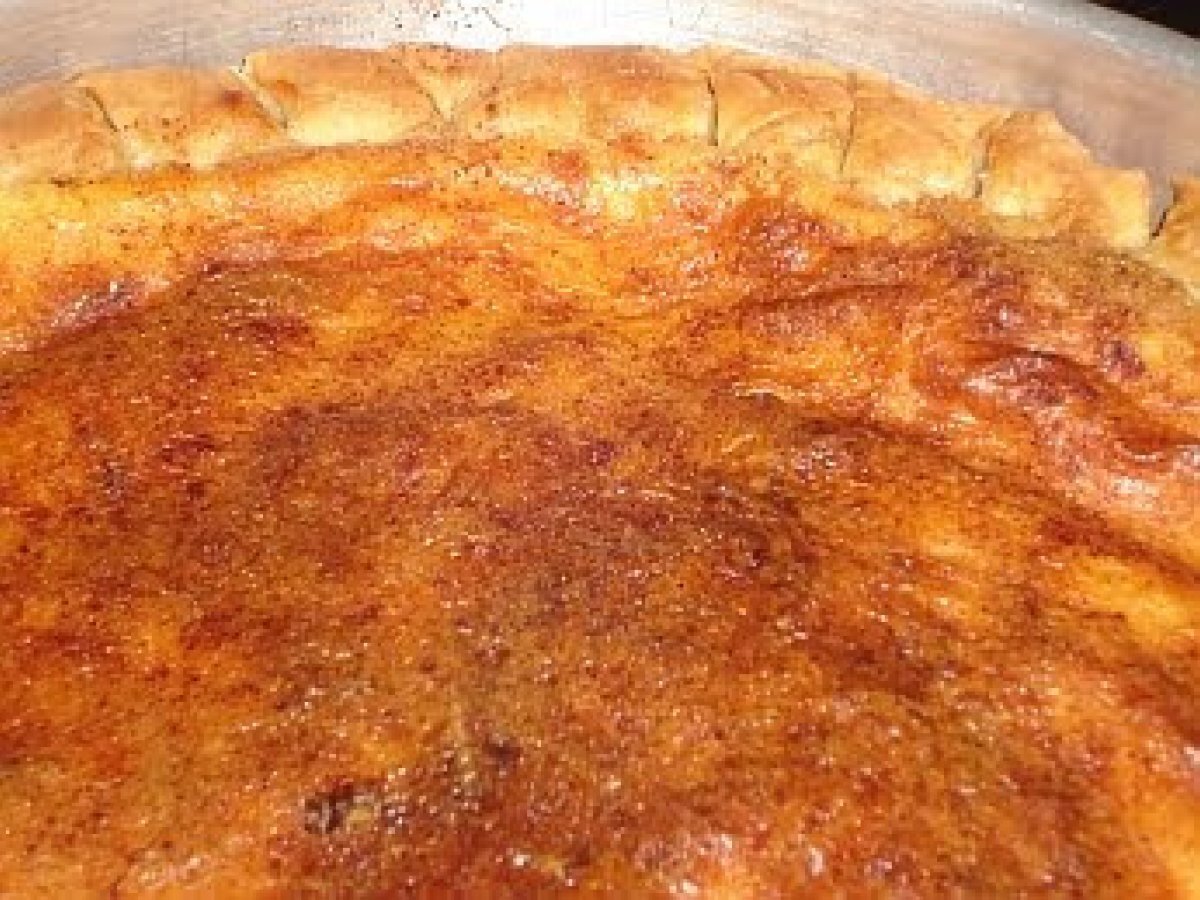 Questions:
You may like
Recipes