Norwegian Kakemenn, Norwegian Cake Men
Preparation
Put the melted butter in a medium bowl and add the water. Mix in the sugar and hornsalt, then add a little flour at a time, mixing, until the dough comes together in a ball. It will be a bit sticky. You may not use all of the flour, depending on the conditions.
Wrap the dough ball and refrigerate for twelve hours. After this time, remove from the refrigerator and allow to warm up a little bit on the counter.
Preheate the oven to 425F.
Put parchment paper over a couple of cookie sheets and set aside. Roll the dough out to about 1/8 minutes and using cookie cutters cut shapes out of the dough.
Put the cookies on the baking sheets and bake for about 8 minutes until lightly browned on the bottom and edges. Allow to cool, and decorate with food coloring used as paint if you want.
Photos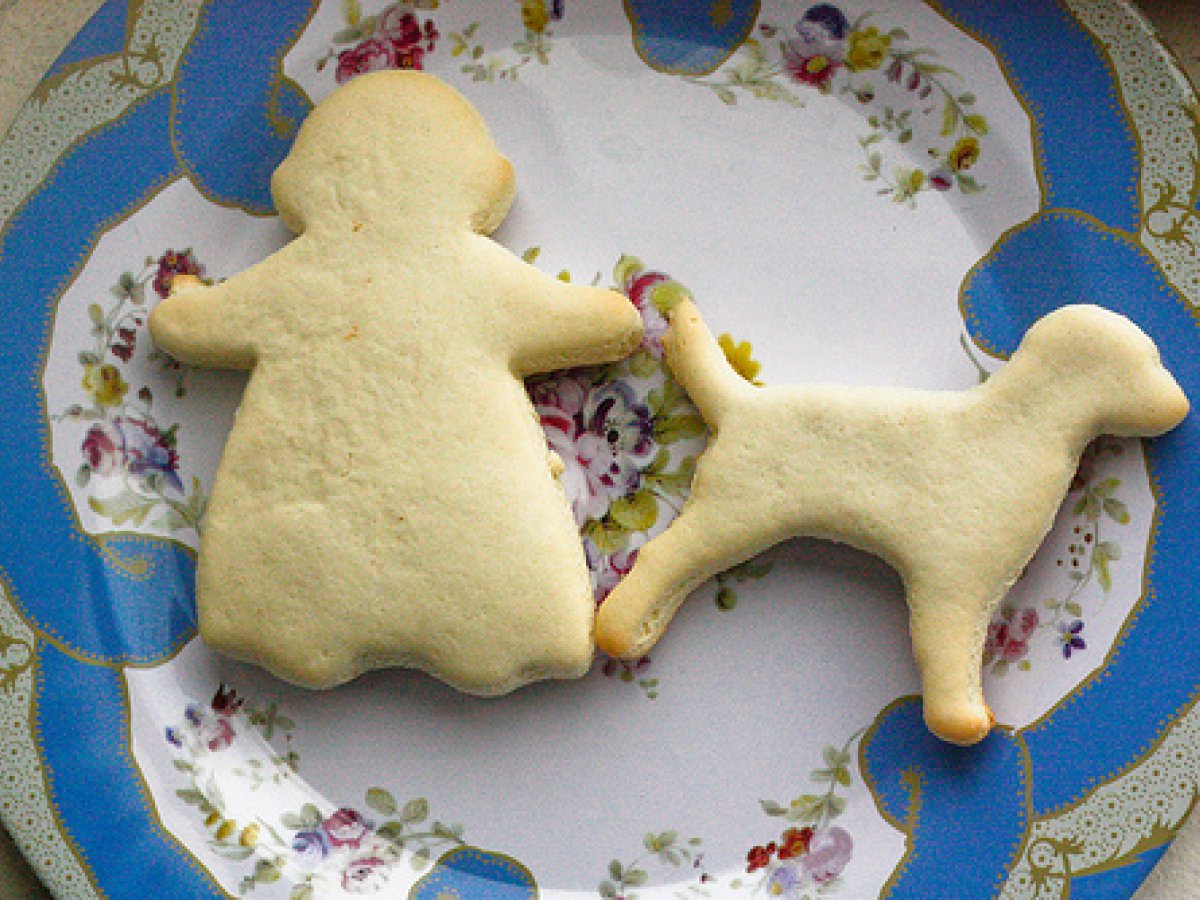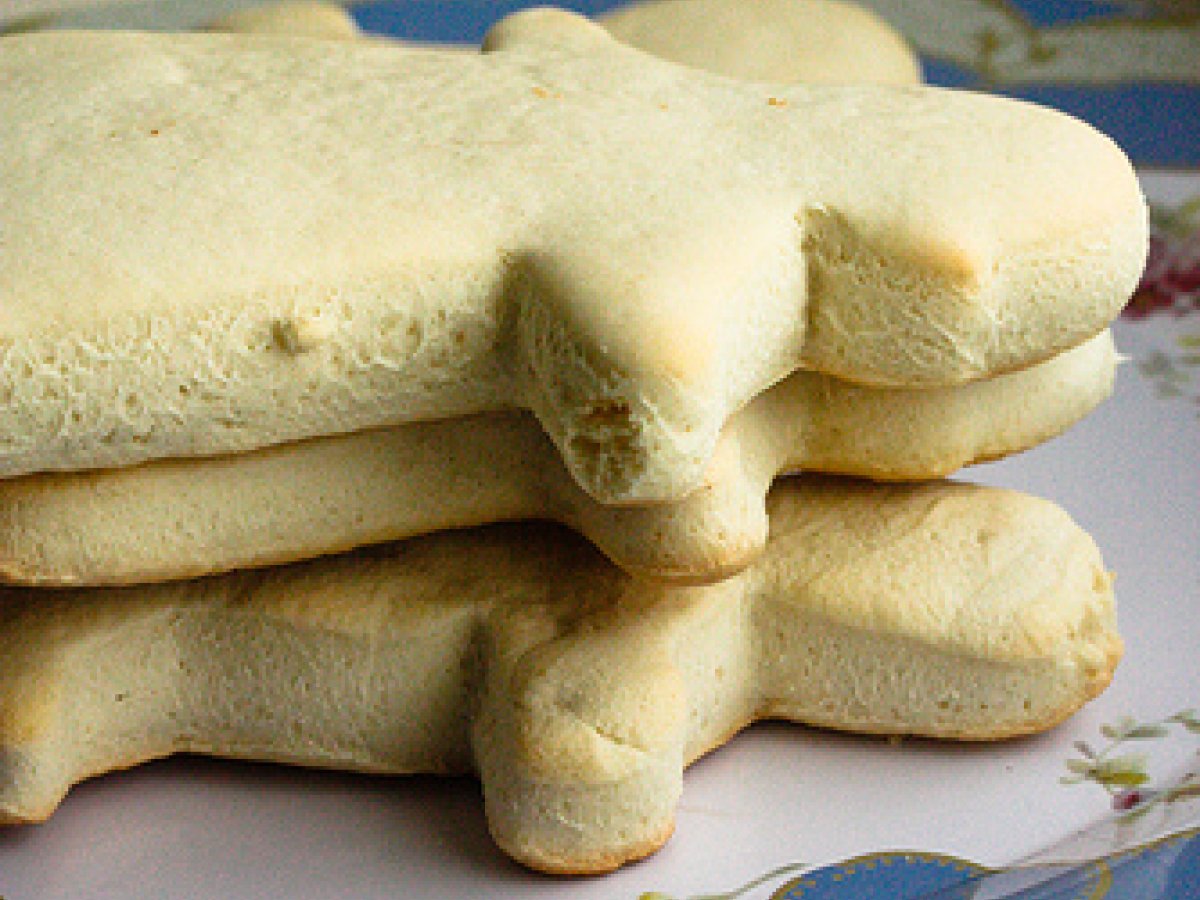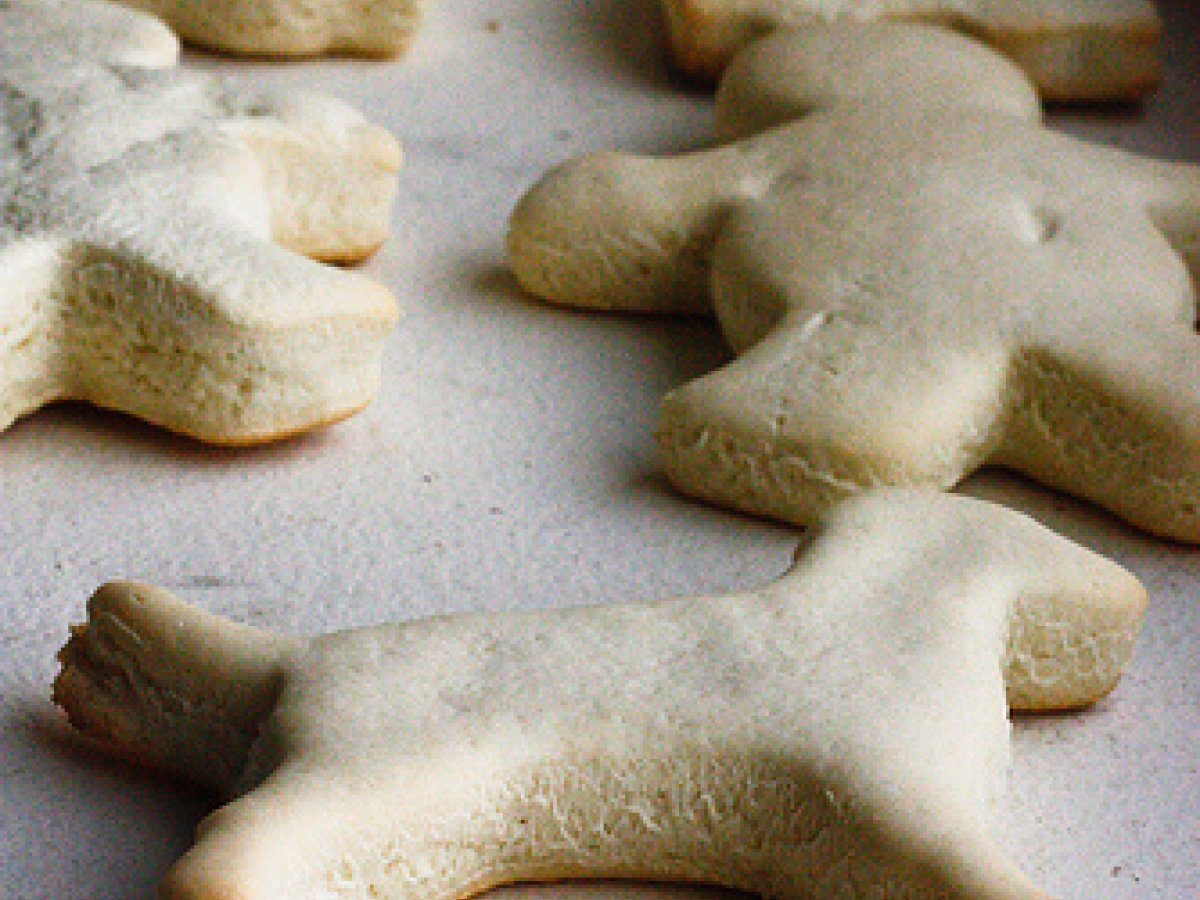 Questions:
You may like
Recipes
Related articles