Om biscuit (south indian style breadsticks)
Om biscuit (south indian style breadsticks)
This is one délicious snack! try it out at home.
Preparation
In a large bowl, combine the yeast, sugar and lukewarm water (105° to 115°). Let stand for 10 minutes until bubbly and foamy.
Stir in flour, salt, Ajwain and oil into the yeast mixture. Stir together with a wooden spoon or beat with an electric mixer or just use your hands and knead until the dough is shiny, elastic,and soft, 3 to 5 minutes.
Place the dough in a lightly oiled bowl. Toss the dough well to coat it with oil. Cover the bowl with a plastic wrap and let the dough ferment at room temperature until doubled in volume, about 2 hours.
Preheat the oven to 180 deg C. Line a baking sheet with a parchment paper and keep aside. After 2 hours, Punch the dough and Knead by hand on a lightly floured surface until very smooth and soft.
Divide the dough into 8 equal parts. Using floured hands, stretch and roll each piece of dough into a thin 12-inch-long breadstick.
Place the breadsticks about ½ inch apart on the prepared baking sheets. And set aside for about an hour till the dough slightly rises.
Bake at 180 degrees C until golden and crisp, about 15-20 minutes. Transfer the baking sheets to a rack and let the breadsticks cool completely.
Photos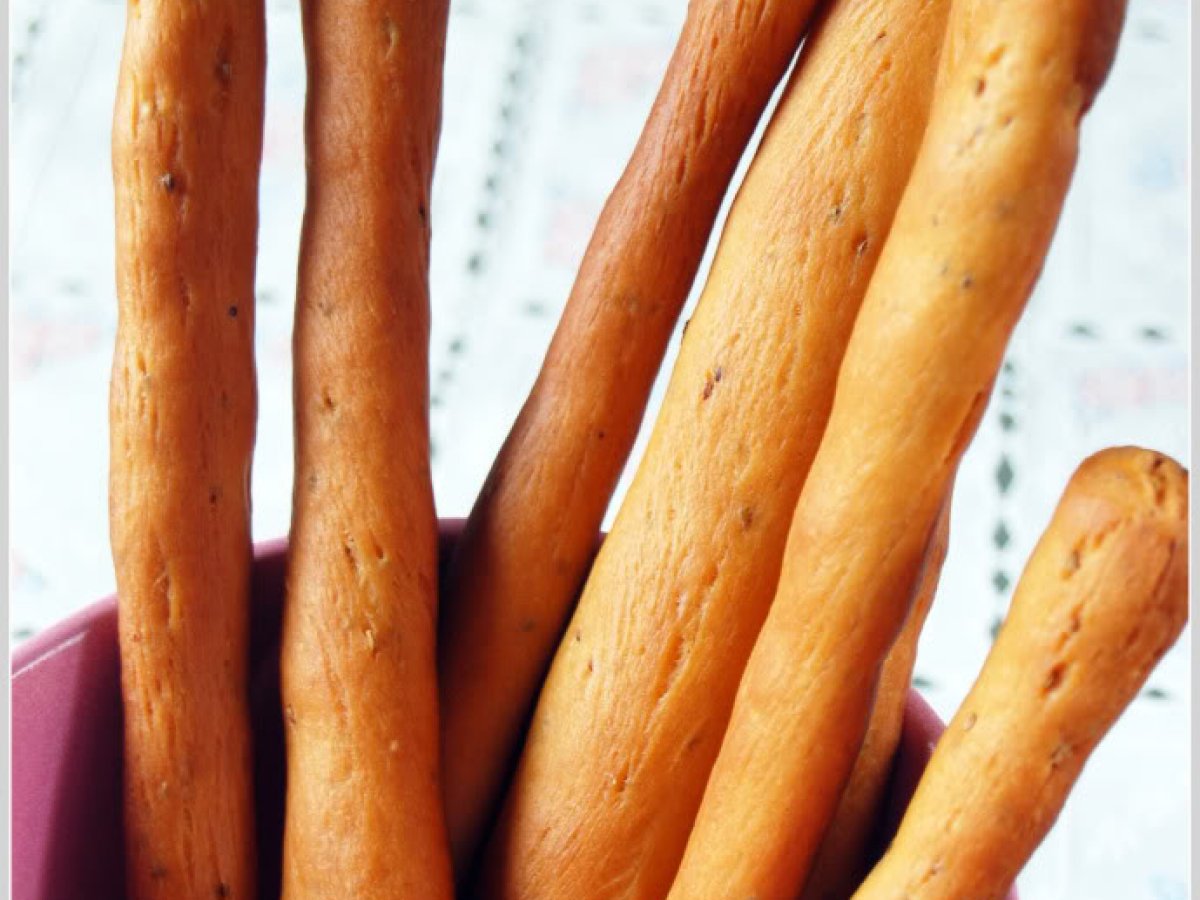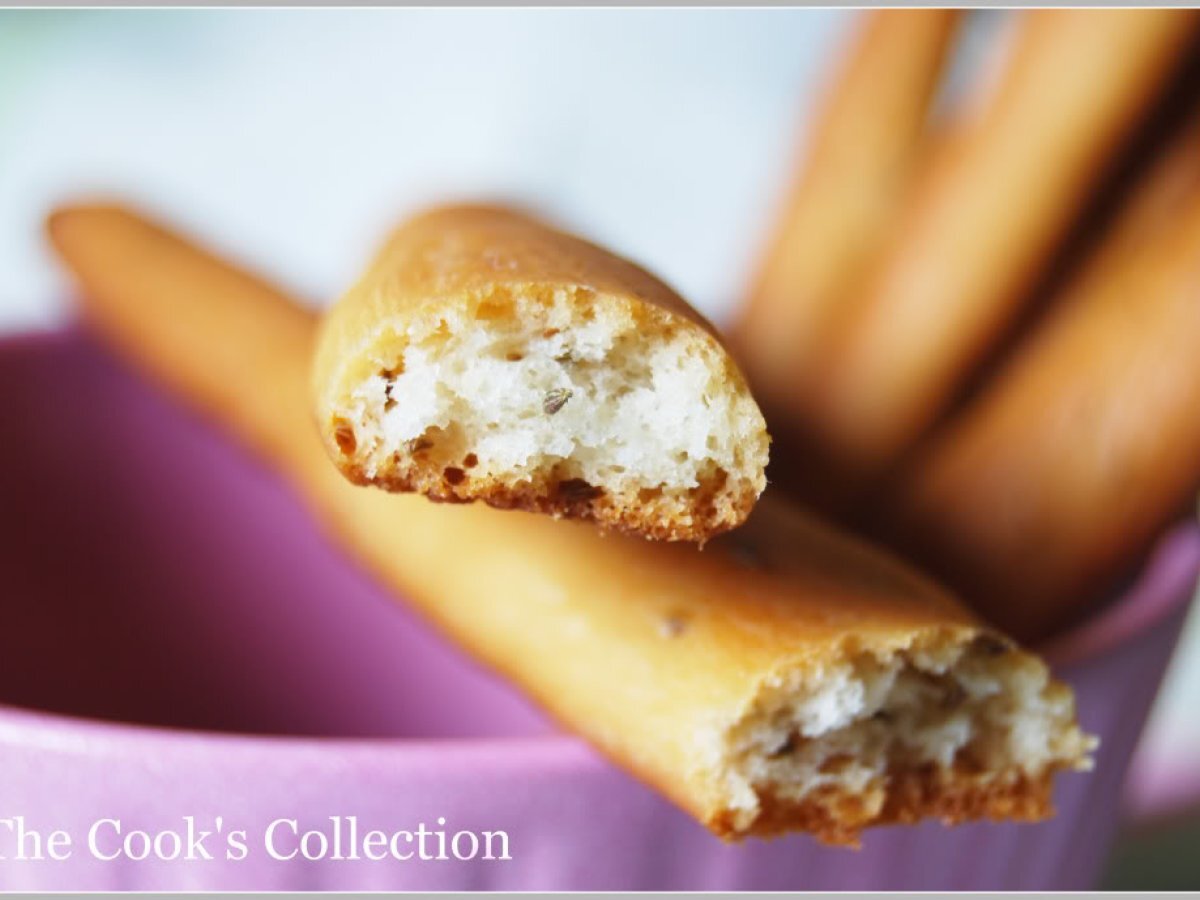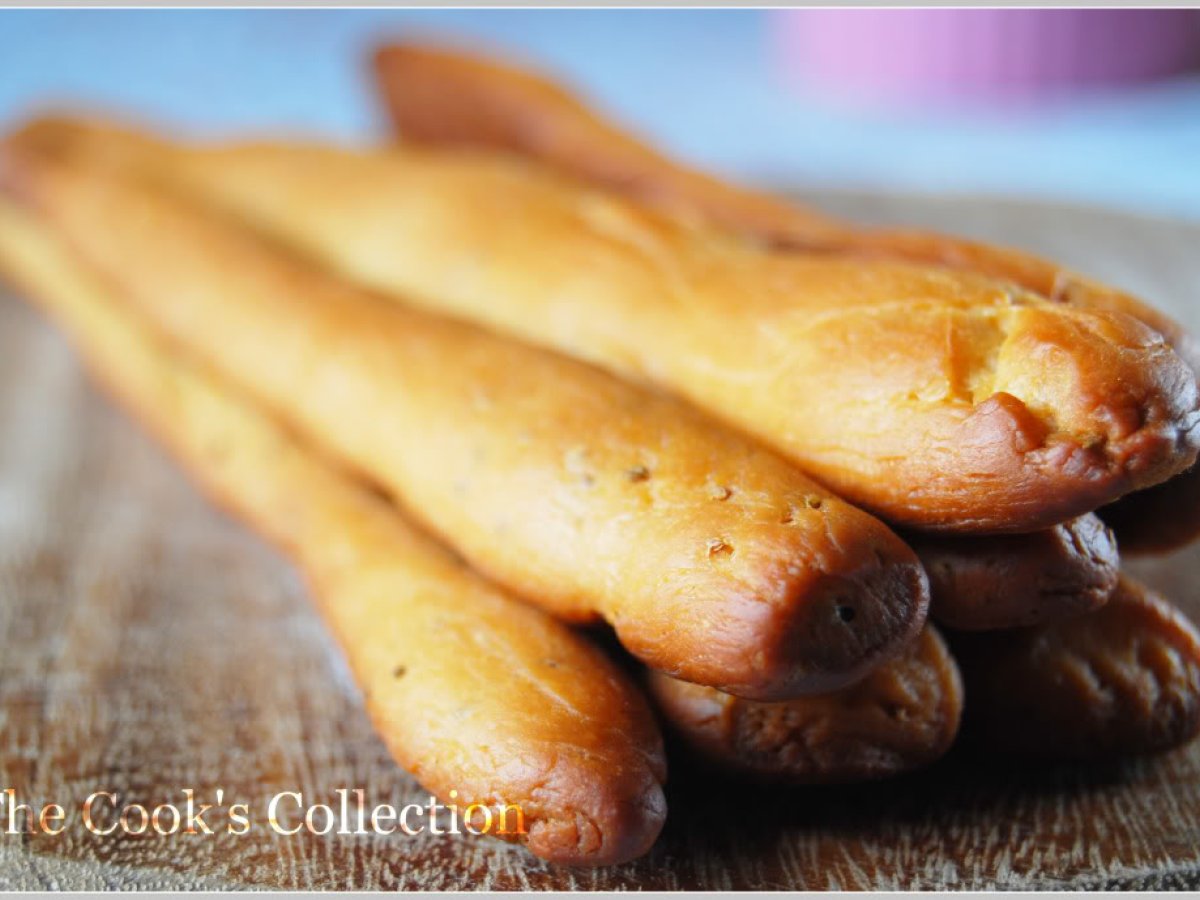 Questions:
You may like
Recipes
Related articles
Pakora: Savoury Indian Snacks for All Times