Orange marmalade
Orange marmalade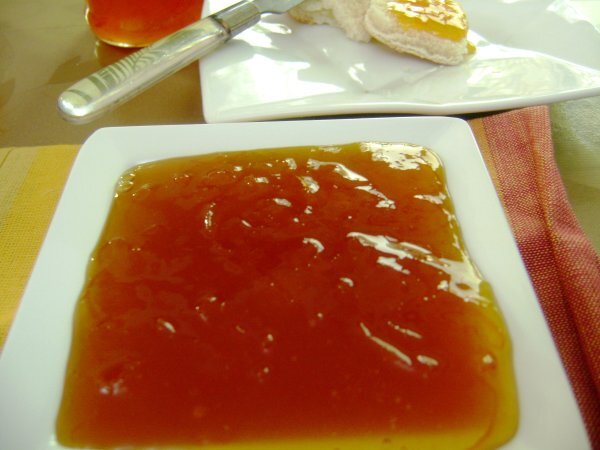 I guess jam making has caught on to me like a virus.....you know ,it's almost impossible to go back to bottled jams having enjoyed the luscious and fresh homemade varieties..... I know I have mentioned this in both my jam posts, but you see I just can't help myself from saying this over and over!!!!!!
This time I have come up with some orange jam or orange marmalade as it is commonly called.Marmalades are usually made with citrus fruits like oranges, lemons etc and unlike other jams are made using the
Ingredients
Orange
juice - from 6 medium sized oranges(strain off the seeds and pulp)
---
Lemon/lime juice - from 1 lemon/lime
---
Sugar
- 2-3 cupsWater - 2 cups
---
Orange rind - from one orange (if using the whole skin, use a potato peeler to peel out the skin avoiding the white inner lining as much as possible.)
Preparation
Preparation

Place orange juice, lemon juice, orange rind and water in a heavy bottomed vessel and bring to boil. Now reduce heat and let the mixture simmer until the rinds have turned soft and the liquid has reduced to nearly half the quantity.

Remove from heat and leave to cool slightly. To this add sugar and let it simmer over a medium-low flame.
Start testing the consistency after nearly 10 minutes of simmering.

Smear some mixture on a cold plate and leave in the fridge to cool.Remove from fridge and run your fingertip through the smear to form a channel. If the fluid flows back into the channel your jam is not ready.If the channel formed stays and if the jelly starts wrinkling as you draw through it the jam is ready.At the wrinkling stage, remove from flame and leave to cool down slightly before bottling.
Questions:
Related recipes
Recipes