Passion Fruit Green Tea Bubble Tea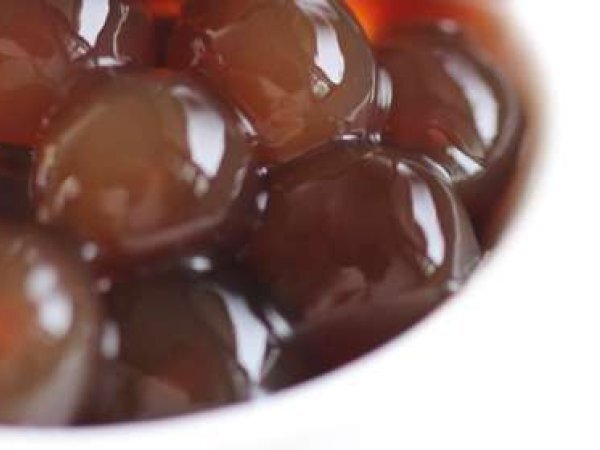 Preparation
1. Boil 600g water in a pot. Add Starch balls in to boiling water. Stir and wait for water to come to boil again. Remove from heat once boiling begins again and transfer content into an electric rice cooker. Cook in the rice cooker for about 1 hour until balls are cooked through. (Overcooking will result in soft mushy starch balls. Undercooking will render the center of the ball uncooked)

2. Drain and pour starch balls into ice cold water to prevent starch balls from sticking together.
3. In a separate pot, boil 500g water and add tea bag. Boil tea bag for 1 min, add sugar and turn off heat and let tea bag seep until desired strength is achieved. Cool down tea.
4. Add tea, ice cubes and cordial into a cocktail shaker. Shake well to blend and pour into a glass with starch balls. Enjoy drink.
Questions:
You may like
Recipes
Related articles