Steamed sponge cake (鸡蛋糕)
Steamed sponge cake (鸡蛋糕)
A light and fluffy steamed sponge cake.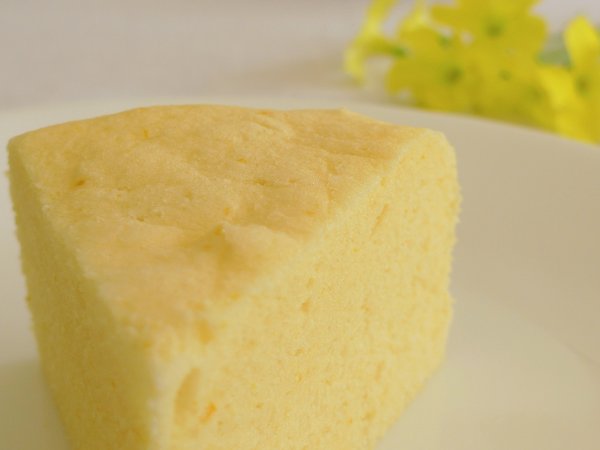 Preparation
Sift the cake flour, baking powder and salt. Set aside.
Beat egg yolks and sugar (on High speed) for about 5 minutes or until thick, pale and fluffy. At this point, when you raise the beaters, the batter will fall back into the bowl in slow ribbons.
Beat in the vanilla extract and lemon juice. Add in the zest. Combine.
Gently, fold in flour mixture (in 3 additions) with a spatula until incorporated.
Add in oil and stir to combine.
Meanwhile, boil water in a big pot (or wok) big enough to fit the bamboo steamer.
In a clean bowl, beat the egg whites until frothy. Add the cream of tartar and continue beating until soft peaks form. Gradually add in sugar and beat until stiff peaks form.
Gently fold 1/3 of the beaten egg whites into the batter to lighten it. Then fold in the rest until well blended.
Pour batter into the prepared pan and place the pan into the bamboo steamer. Steam over high heat for 30 minutes or until cake is done. (If necessary, add more boiling water to maintain the water level).
Remove pan from the steamer. Let the cake cool in the pan for 5 minutes before transferring onto a plate.
Questions:
You may like
Recipes
Related articles