Tri-layer Steamed Tapioca Kueh (Bingka Ubi)
Preparation
To make the bottom Gula Melaka layer first, weigh out 320 g of grated tapioca and set aside. Prepare a steamer with boiling water and grease a 9 inch round pan and lined with parchment paper.
In a sauce pot, heat the chopped up gula melaka at medium low fire together with the 100 g of coconut milk till almost bubbling.
Remove from fire and mix in the about 2 tablespoons of the mixture to the beaten egg. Then add the egg mixture into the coconut milk mixture.
Mix in the flour and whisk till no lumps. Then lastly add in the grated tapioca and mix well. Pour the mixture into the prepared cake pan and steam it for at least 20 minutes at high fire.
While steaming the gula melaka layer, prepare the original layer. Repeat the same as before except replacing the gula melaka with caster sugar.
Pour the original flavor over the steamed gula melaka layer and continue to steam for another 20 minutes.
Lastly prepare the top last layer: Repeat the same as the last original flavor but remember to add the thick pandan juice when mixing it all in.
Pour the pandan layer over the original layer and continue to steam again for another 20 minutes till done.
Remove from steamer and let cool completely before slicing into it. Remember a clean knife yields a cleaner cut.
Photos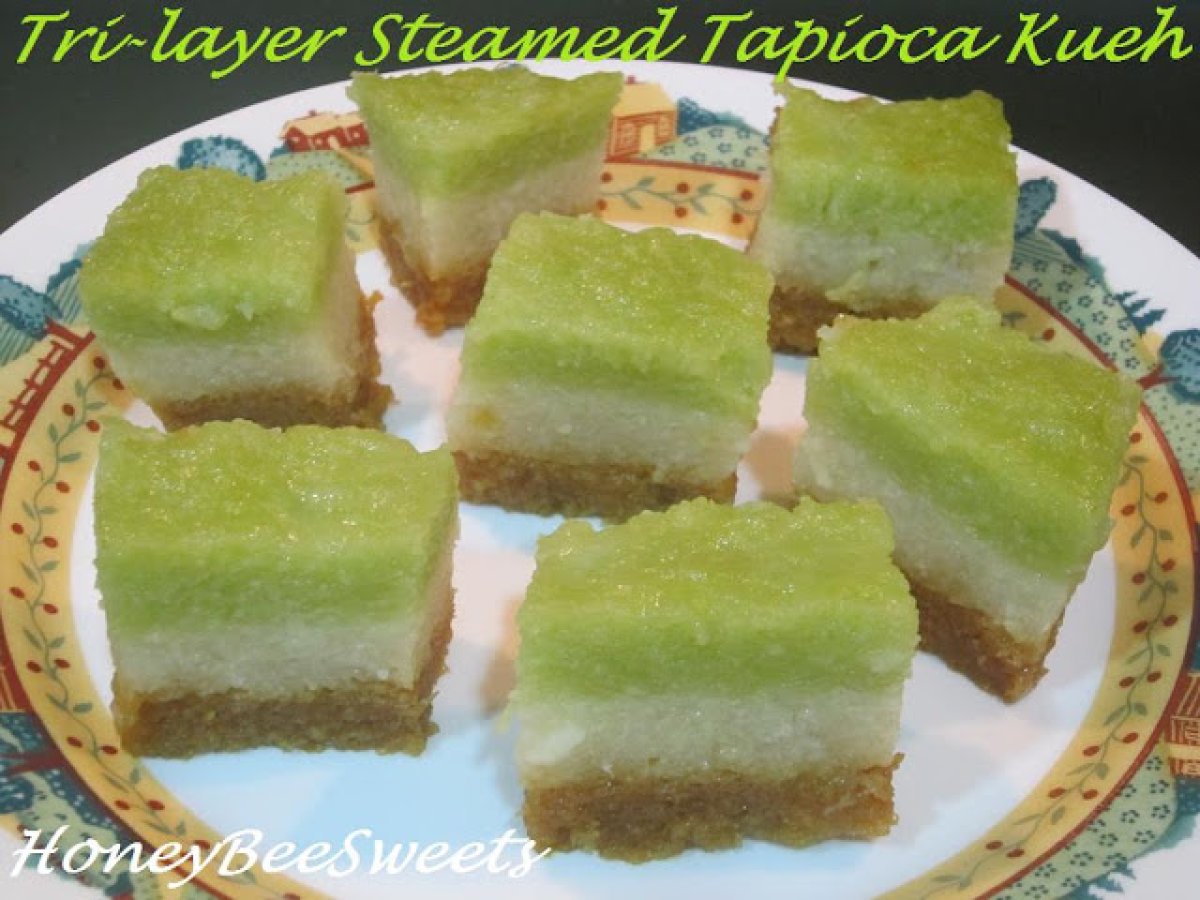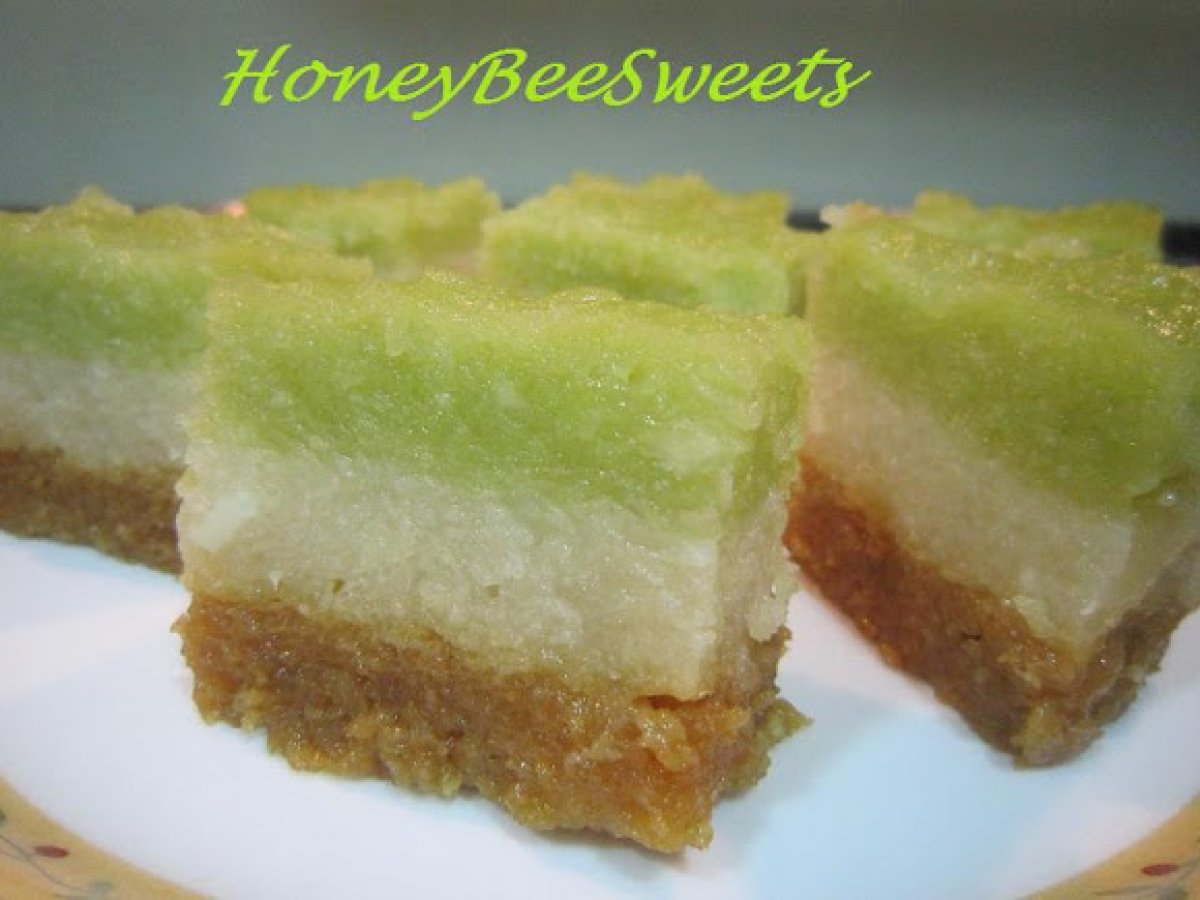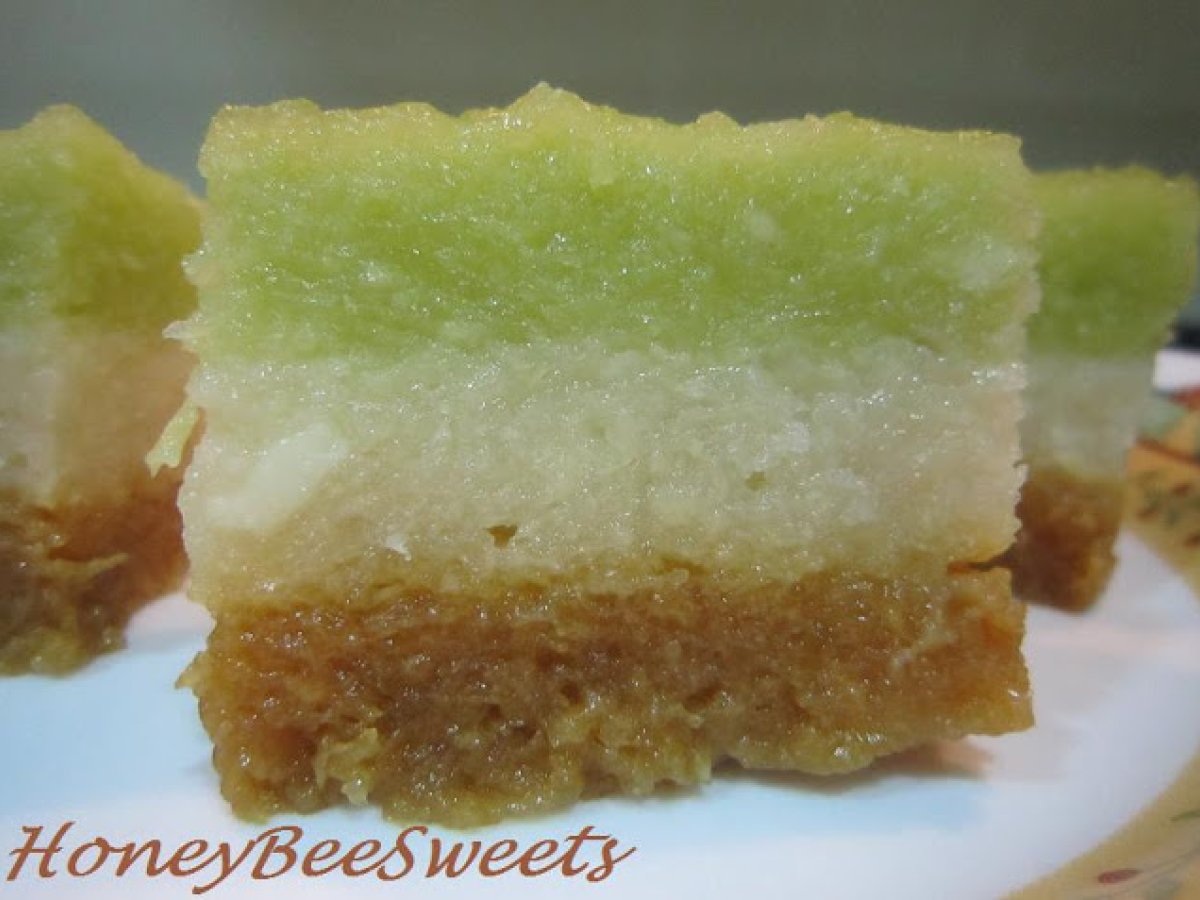 Questions:
You may like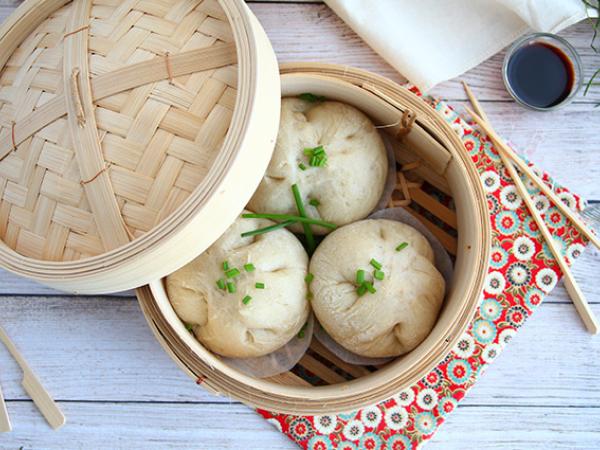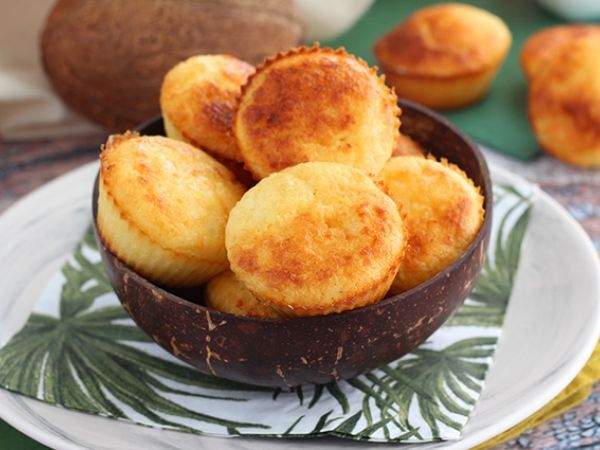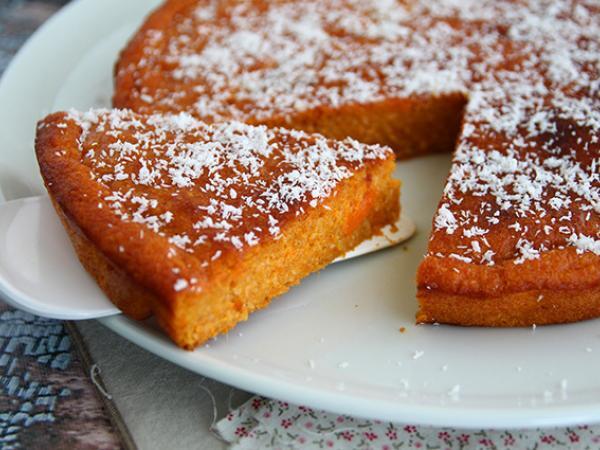 Recipes