Steamed layer cake - kuih lapis pandan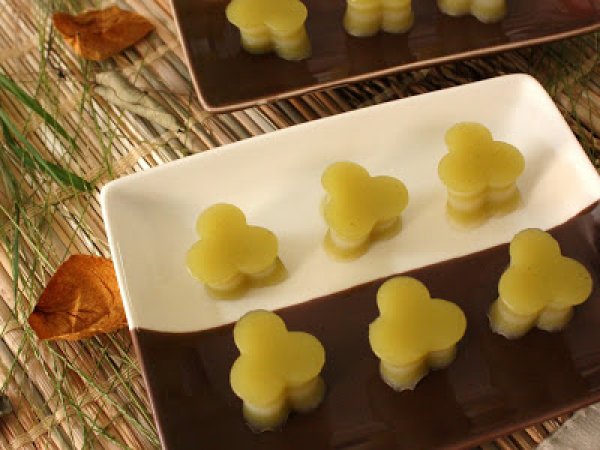 Preparation
Boil ingredients for the syrup until sugar dissolves. Strain and let cool.
Sift the flours, add the 250 ml of coconut milk and stir until smooth. Pour in the boiled and cooled syrup gradually and stir well to blend.
Divide the batter into 2 portions and to one of the portions add the green pandan juice and stir well to mix the colour in evenly.
Pour in about 100 ml of white batter into the pan and steam for 6 to 7 minutes covered. Do the next layer green and so on until the batter is all used up and the green layer is the top most layer. Whent he final layer is poured in steam the kuih for 20 to 30 minutes to ensure that the whole kuih is completely cooked. team the last 5 minutes uncovered to dry the surface.
Let the kuih cool for 2 to 3 hours, brush the top with very lightly with cooking oil then cut. The knife of cookie cutter may be lightly greased for easier cutting.
Questions:
You may like
Recipes
Related articles