Au gratin style potatoes/ gratin dauphinois
Au gratin style potatoes/ gratin dauphinois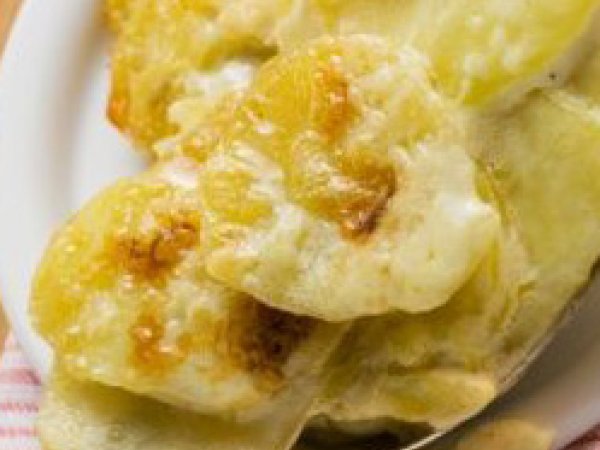 For what is crazy about cheese-topped dishes, here is a recipe simple and easy to make and delicious.
Preparation
Peel potatoes and clean them. Dry them in a clean cloth. Cut them into very thin slices. (Dont wash them after cutting, it wouldn't come out as good).
Cop garlic. Boil milk with garlic, salt, pepper and nutmeg.
Preheat oven to 350° F (180° C/Th 6).
Pour sliced potatoes into the milk. Let it boil smoothly for 10 minutes stiring often.
Grease a baking pan with butter. Dice the rest of it. Pour potatoes and milk into the pan. Pour cream and top with butter dices.
Bake in oven for 50 mn. (It's ready when potatoes are tender and sauce slightly boiling).
Serve with meat and a salad.
Questions:
You may like
Recipes