Bengali deviled eggs
Bengali deviled eggs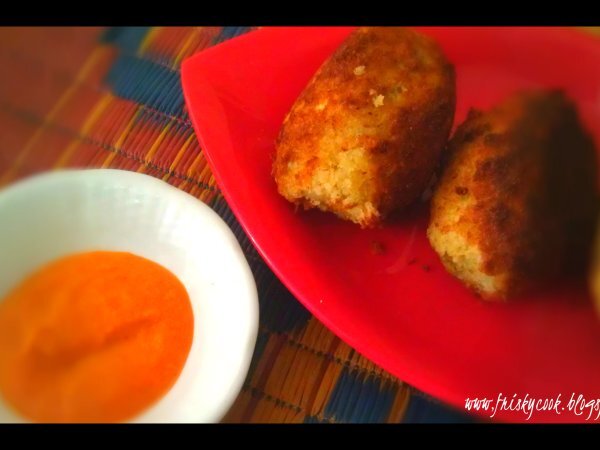 A bengali take on Devilled eggs or Dimer Devil
Ingredients
---
2 raw eggs (used for egg wash)
---
---
1 tbs breadcrumbs
---
---
Mince meat filling
---
250 gms minced meat
---
50 gm Bengal gram dal (cholar dal)
---
50 gms green peas
---
---
---
3-4 green chillies
---
1/4 cup chopped coriander leaves
---
1tsp chilli powder
---
Salt to taste
---
1/2tsp Bengali garam masala
---
1/4tsp nutmeg powder
---
Mashed potato topping (optional)
---
3-4 boiled potatoes
---
1 tsp cumin powder
---
1tsp chilli powder
---
Salt to taste
---
1/2tsp Bengali garam masala
---
1/4tsp nutmeg powder
Preparation
Cut theboiled eggs to half.

Mix the mince with all the ingredients for masala. Pressure cook with 3/4cup of water for 10 minutes. Evaporate the excess water over a high heat.

I usually try to mix it all by hand, this leaves a bite when I'm eating, you can grind the cooked mince to a smooth paste if you'd like. Cover each boiled egg with one portion of the mince.
I double coated with a potato mash.You can skip the step if you like. Make roundels.

Once done, heat oil in a pan, coat the deviled eggs with with egg wash.Dip in breadcrumbs and deep fry the eggs over medium heat till golden brown. Cut the devils in halves and serve with chutney.
Questions:
Related recipes
Recipes