Cantonese fried rice
Cantonese fried rice
A good looking plate of fried rice should have individual grains and only then would it be tasty and presentable.
Ingredients
3 each
eggs
, lightly beaten
---
1 large
onion
, diced into cubes
---
---
1 cup bean sprouts
---
---
6 to 8 cups (depending on how hungry you are) cooked fluffy
rice
, cold
---
1 large can luncheon meat, diced into cubes (you can substitue with any chicken, pork or prawns. If you are game, you could also use chinese sausages or BBQ pork, even tastier)
---
4 tablespoons vegetable oil
---
Small bunch of green onions, sliced finely
---
Salt, soy sauce and white pepper to taste
Preparation
Heat up 1 tablespoons of oil in work. Add the eggs and scramble over a high heat, stirring constantly until eggs are cooked. Remove from pan and hold for later.
Add the remaining oil to wok and heat until oil begins to smoke.
Add the cubed luncheon meat and cook until lightly brown. Then add in the onions and fry for about 1 minute. Add the frozen vegetables/mushrooms and cook another minute.
Then add in all the rice and stir to mix for about 1 minute. Add a pinch of salt, soy sauce and pepper. Taste as you are frying and if needed, add more seasoning.
Cook the rice for about 4 - 5 minutes, ensuring that everything is mixed thoroughly.
Finally add the bean sprouts and scrambled eggs and stir to mix. Cook for 1 minute.
Place rice in serving dish, sprinkle with green onions and serve immediately. You can serve the rice with sliced fresh chillies dipped in some soya sauce.
Photos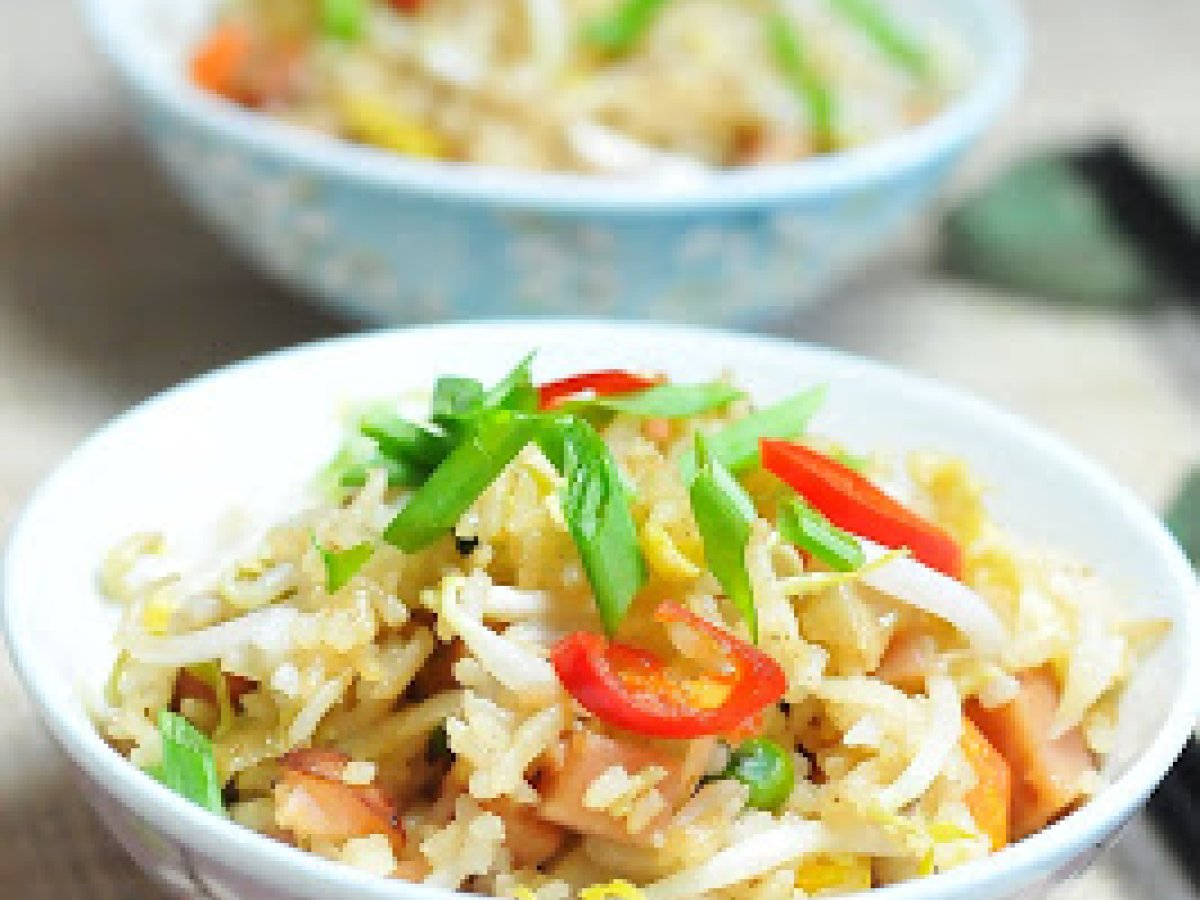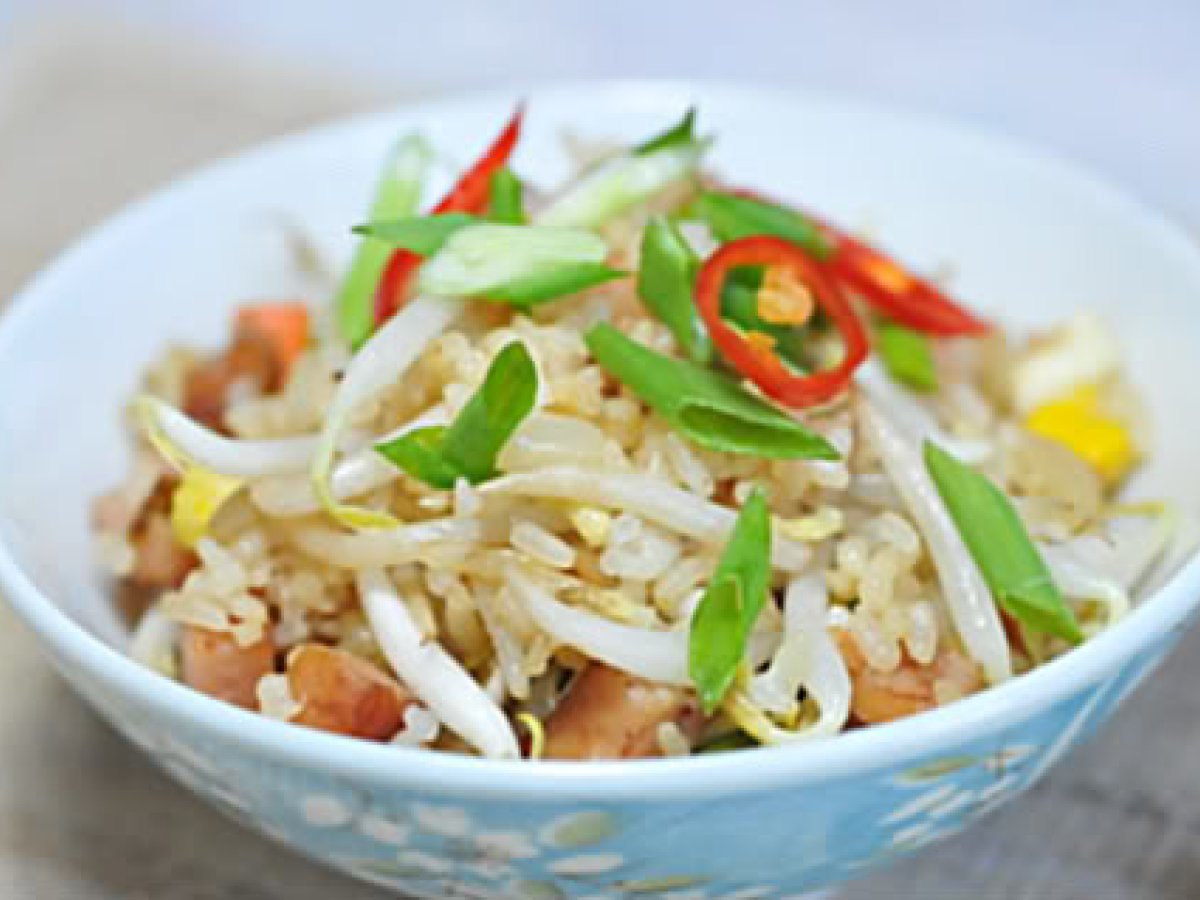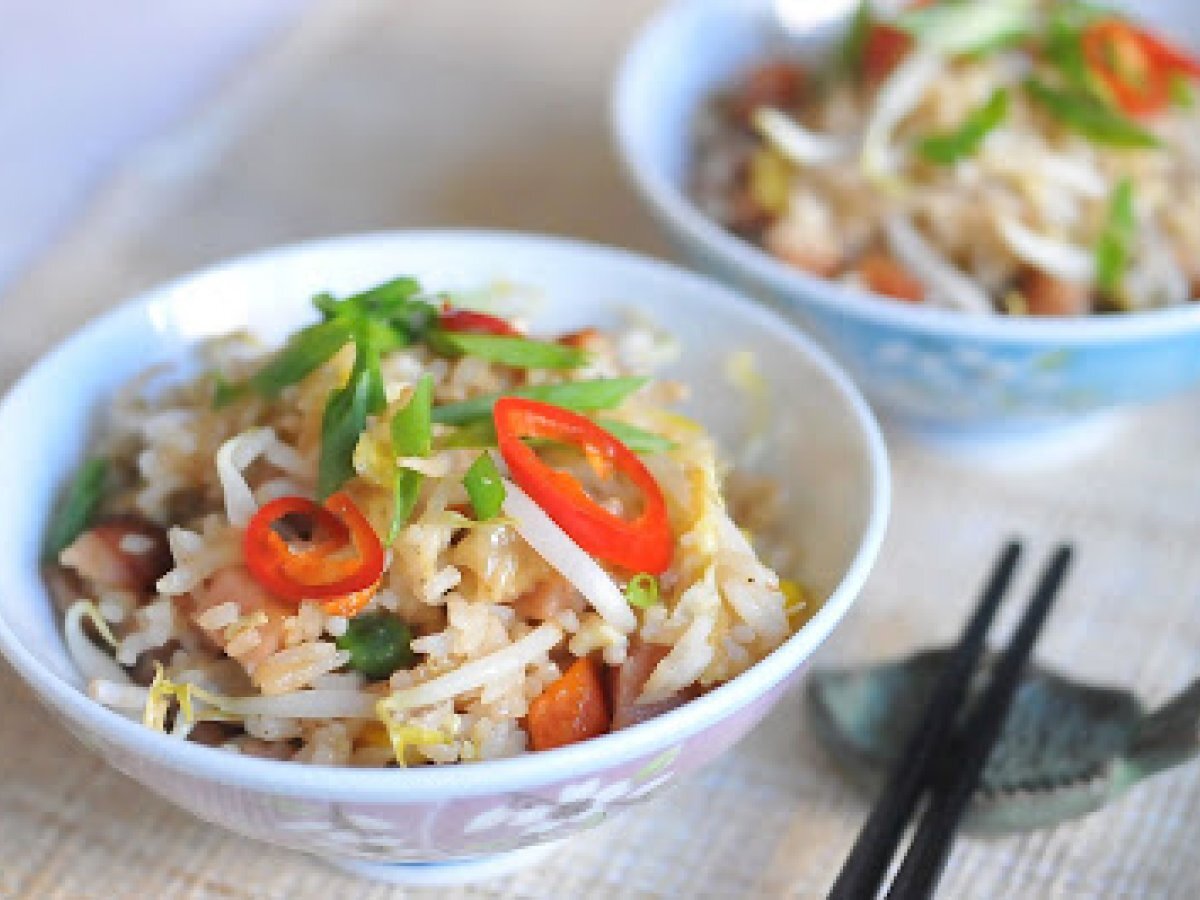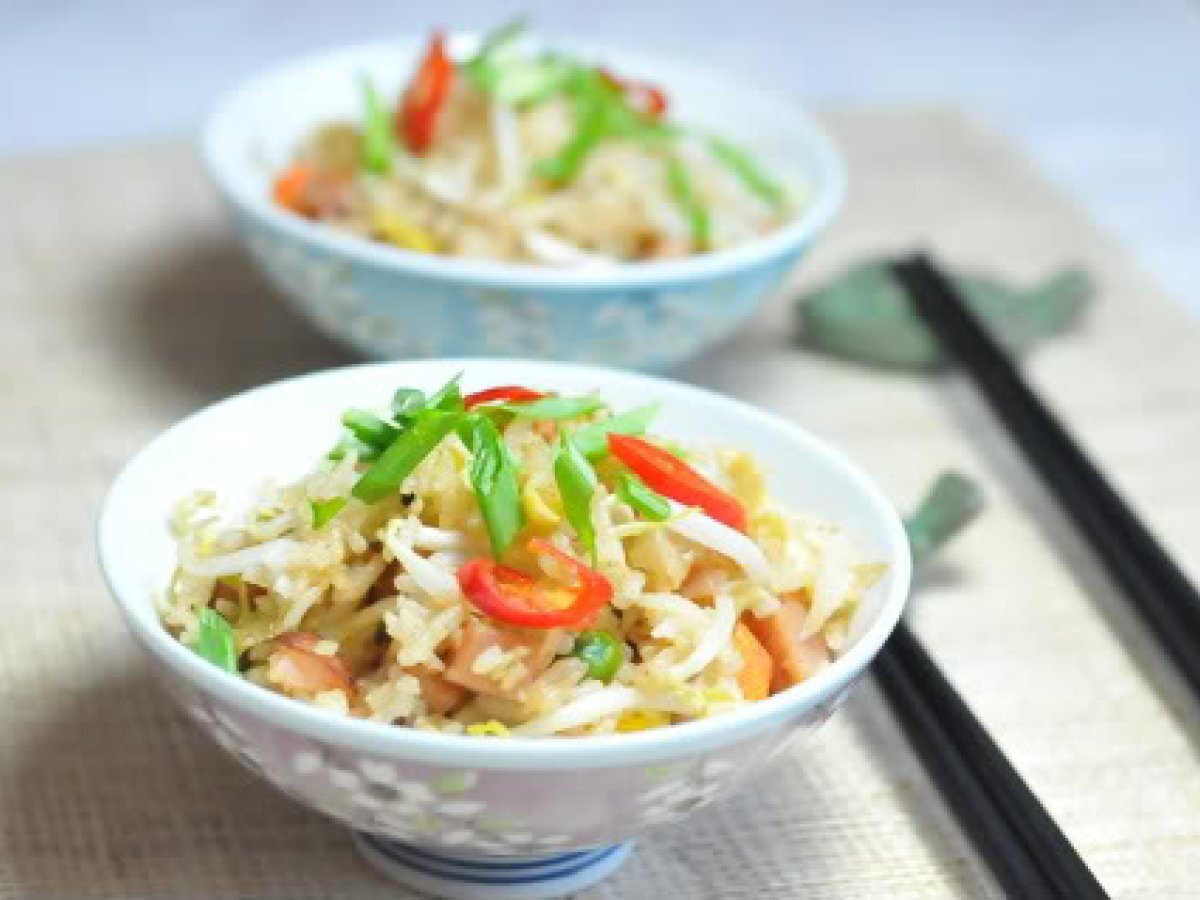 Questions:
Related recipes
Recipes