Chicken satay with garlic yogurt sauce
Preparation
The Yogurt sauce. Let's begin by creaming or pureeing the whole garlic. First mince garlic as fine as you can, then sprinkle some kosher salt on garlic, this helps to break down the fibers in the garlic and speeds up the creaming process. Continue to cream minced garlic by using the face of the blade on your knife to "scape" the garlic into a paste. In a bowl place your plain yogurt.
The chicken. Before starting with the chicken make sure you have hot saute pan ready. After chicken has been seasoned well, place saute pan on high heat, then when pan is just smoking drizzle olive, when just smoking or has taken on a shimmery look place your chicken SKIN SIDE DOWN carefully into the saute pan. Chicken prep; rinse off chicken and pat dry with paper towel. Season with pepper, salt and curry powder on all sides. When I season chicken in general I use a big bowl. This makes clean up easier and is more sanitary.
Once chicken is placed in hot saute pan, leave chicken alone, this creates that golden brown color and crispy skin. Turn doen the heat to about medium-high so we DO NOT BURN the chicken.The high heat used in the beginning is to prep the pan for the saute once product is placed in the pan and has developed a nice crust turn down your het just a touch and flip the chicken over this usually takes about 3-4 minutes per side, the temp of the chicken should reach about 160-165f internally when done. Set aside. Lay chicken on paper towels to collect any greased developed, remove from towel and begin separating the thigh meat from the bone. Once completed cut thigh meat into quarters. Skewer each portion and place on your serving plate or tray. Serve yogurt sauce in separate vessel and garnish with parsley or whatever green is available in your pantry or cooler, or sprinkle some of the curry powder on your serving dish for garnish.
Serve.
Photos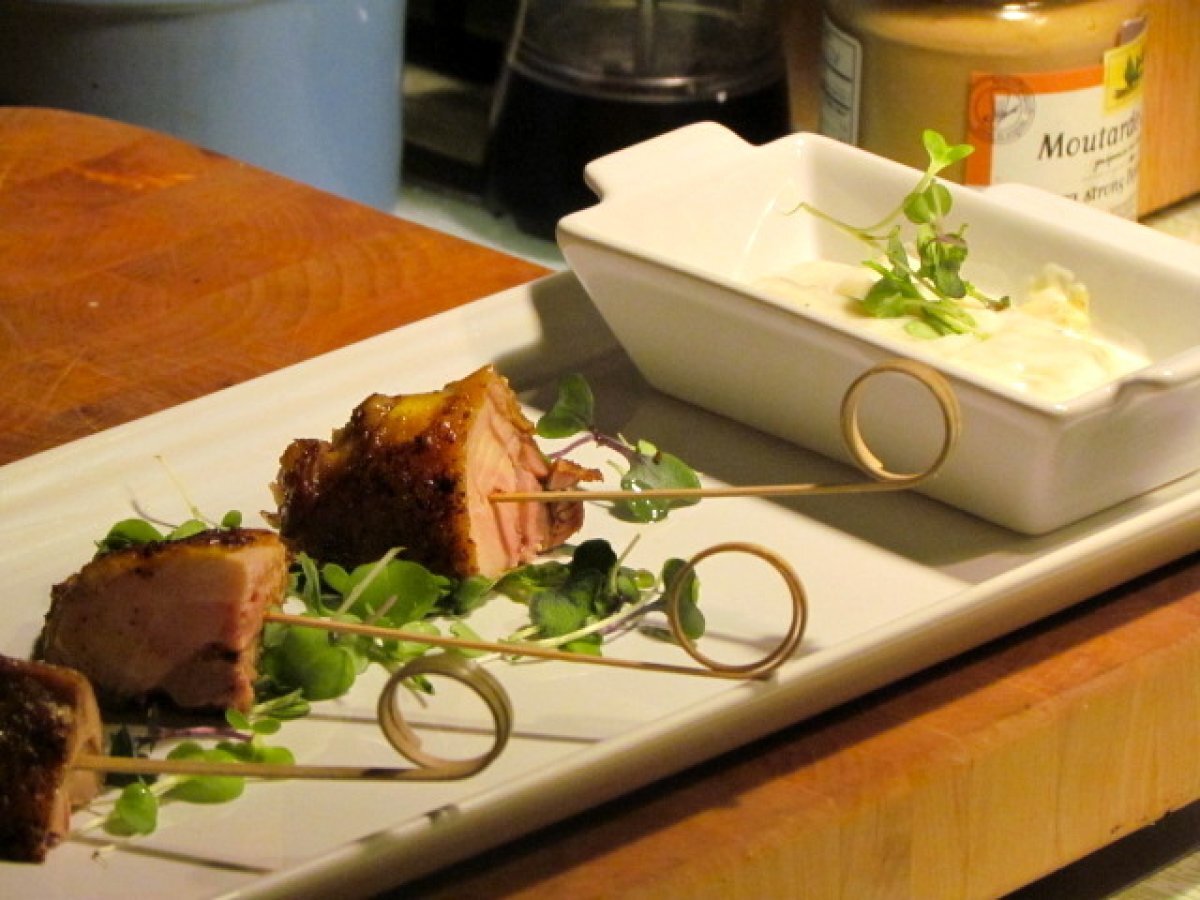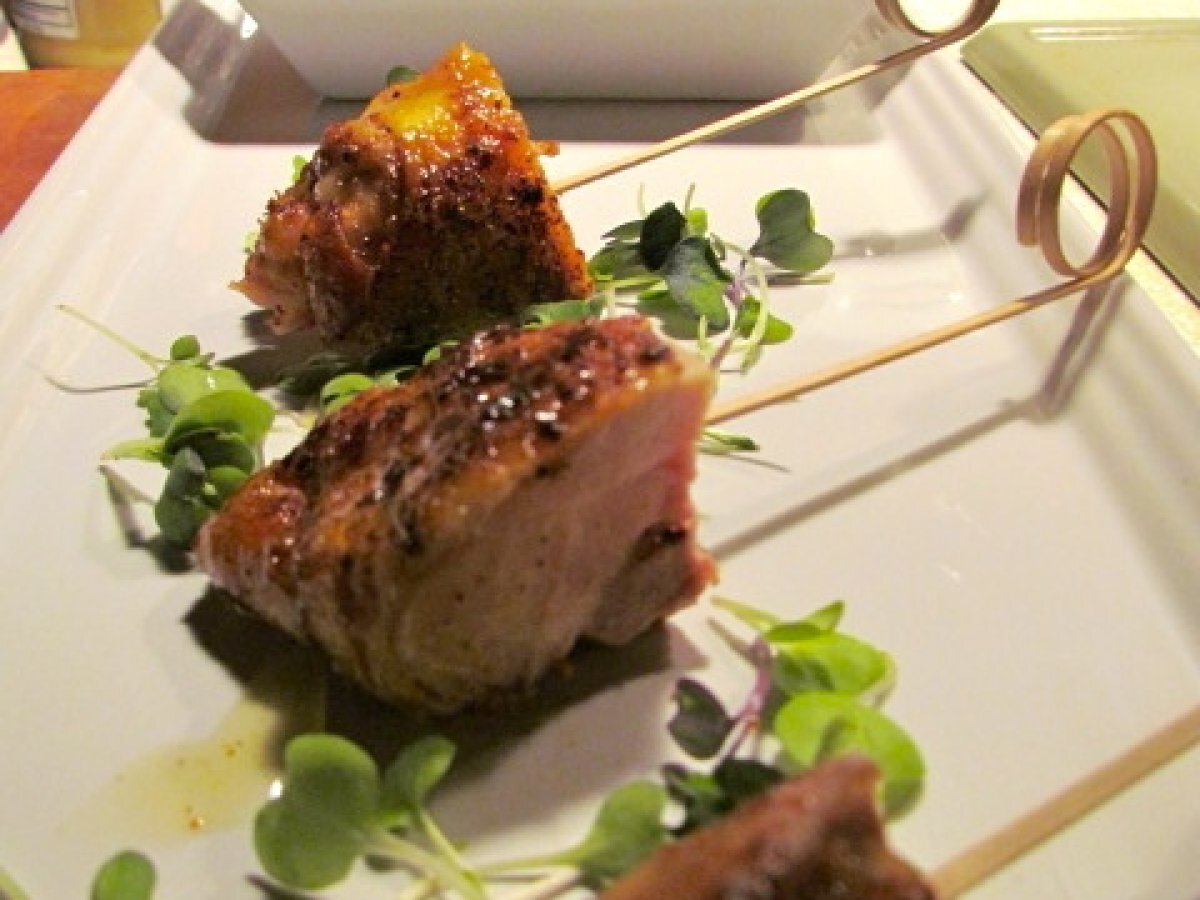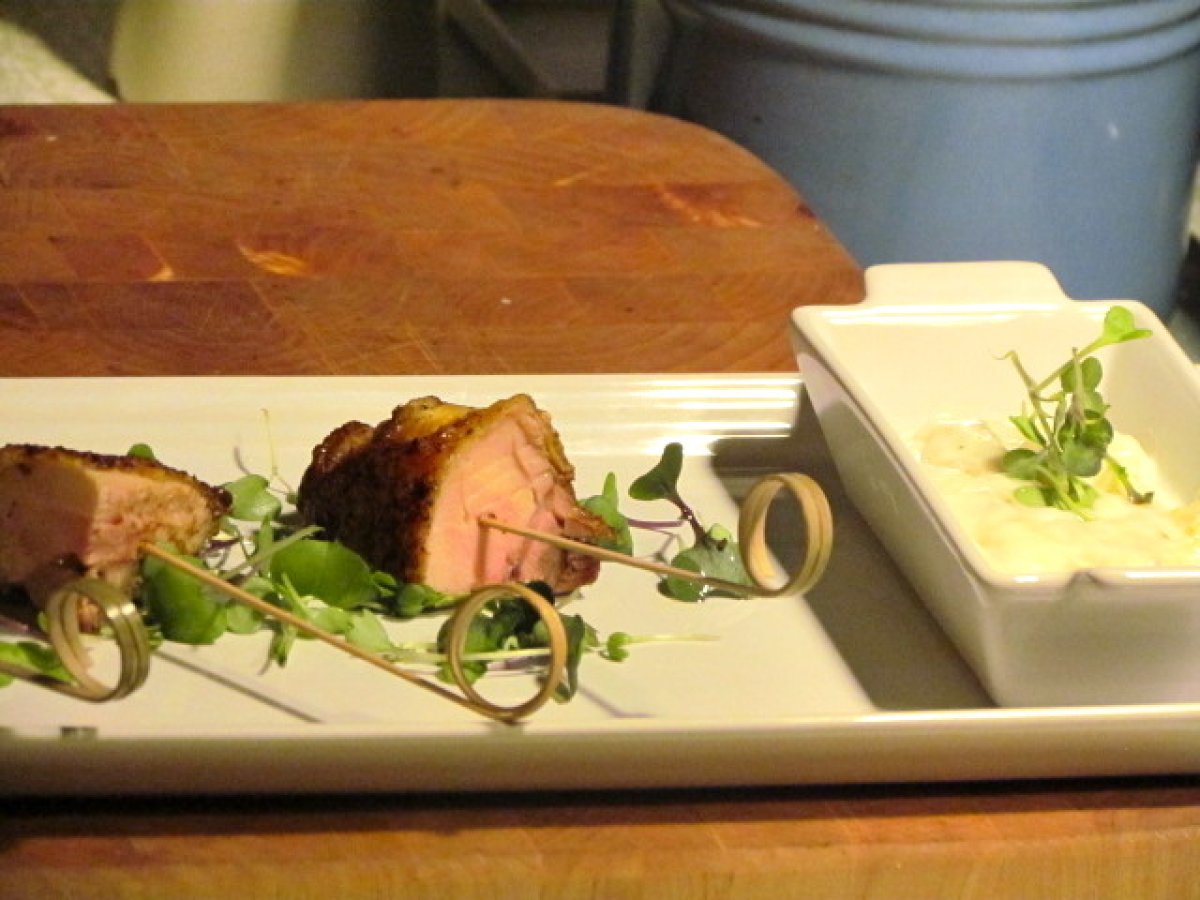 Questions:
You may like
Recipes