A mediterranean love affair - pita bread,chicken shawarma, garlic sauce,tahini & hummus
Preparation
1)CHICKEN SHAWARMA:
Combine all ingredients in a large bowl, cover and let marinate for 2 hours in the refrigerator. Heat 3 tablespoons olive oil, add chicken and let cook for 10 minutes until chicken browns, cook for an additional 2 minutes if necessary to brown. To make sandwich, use pita bread, spread garlic sauce on pita, add chicken, kabees and pickles (you can add tomatoes and lettuce if desired). Roll sandwich and press in the grill press to make sandwich crispy for 3 minutes. Enjoy with fries or salad.
2)HOMEMADE PITA BREAD:
In a small bowl mix yeast, sugar and 1/2 cup warm water and let sit for 10-15 minutes. In a large bowl mix 3 cups flour with salt and make a well or whole in the middle. Slowly stir in yeast mix and 1 cup warm water until well combined.In a large bowl add 1 tbs olive oil and spread all over to keep dough from sticking, place dough in oiled bowl, cover with a blanket, and let sit for 3 hours in a warm place. After 3 hours and dough has risen, add flour on to table surface and knead dough for 10 minutes, add flour to surface to keep it from sticking. Form dough into small balls and let sit in a plate for 10 minutes. Preheat oven to 450 degrees. Roll our balls to 1/8 inch thick and place on flat cookie sheet or pan, cook for 3-4 minutes on each side or until lightly brown and dough puffs up.
3)GARLIC SAUCE:
In a food processor add garlic minced with salt, begin processor and slowly add oil and lemon juice alternating them until gone, scape down sides intermittently. Add one to two egg whites while the processor is blending until you reach mayonnaise consistency. Serve with chicken or meat and cover and refrigerate remainder. Lasts about a week refrigerated.
4)HOMEMADE TAHINI :
Preheat oven to 400 degrees (F) and spread out sesame seeds on a cookie sheet and place in the oven for 4-5 minutes, do not let them brown. Pour seeds into a food processer and add the vegetable oil and blend the seeds to a nice smooth paste. Store in an air tight container in refrigerator.
5)HOMEMADE HUMMUS:
Mix first 9 ingredients and blend until smooth and to desired thickness. Garnish with parsley, cayenne pepper and olive oil.
Photos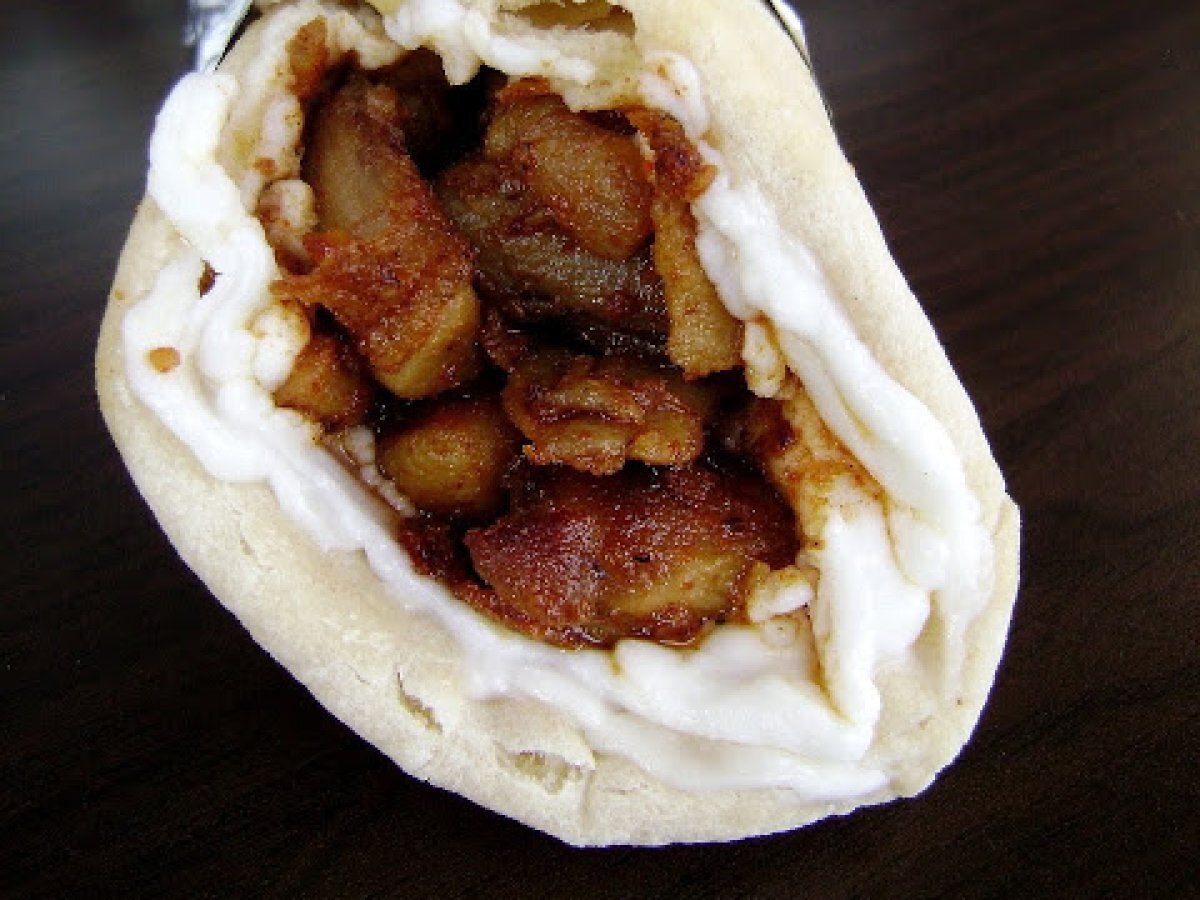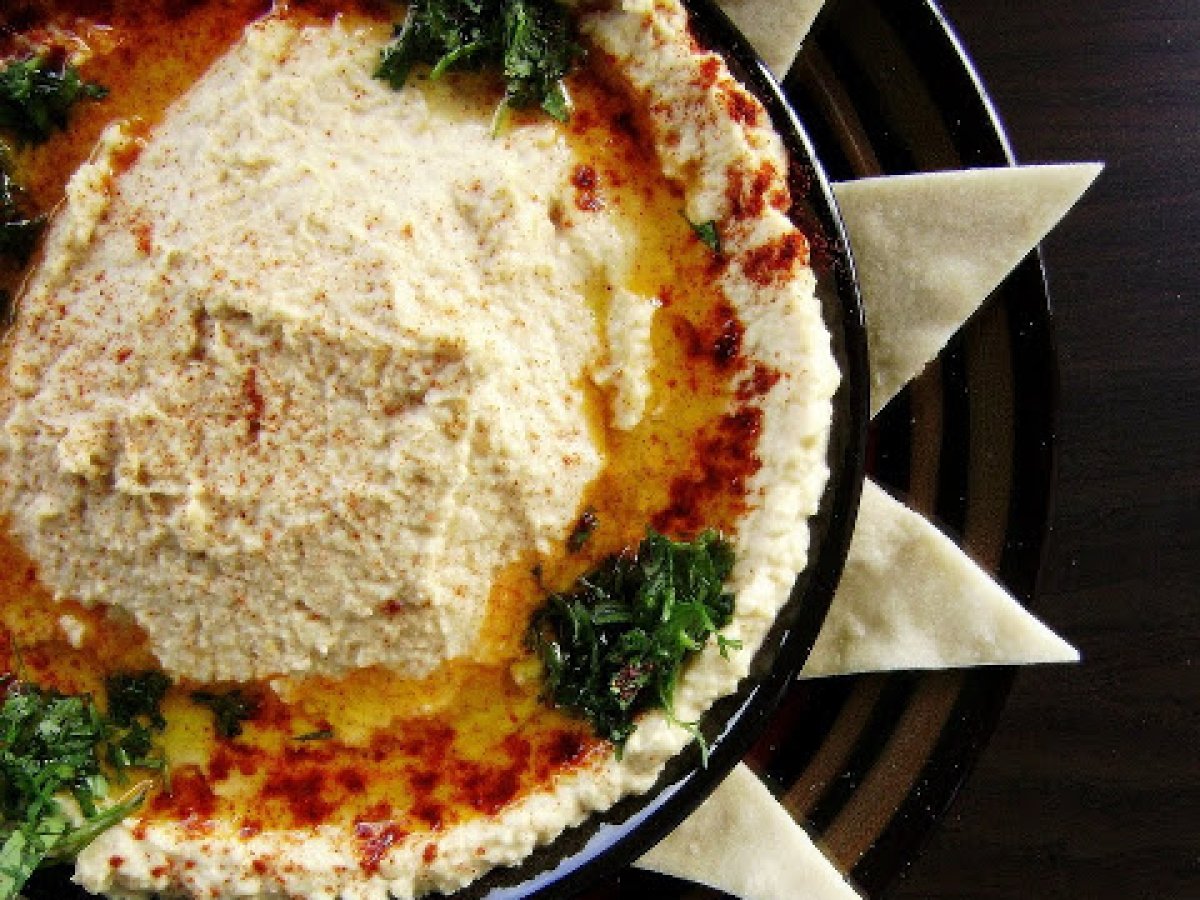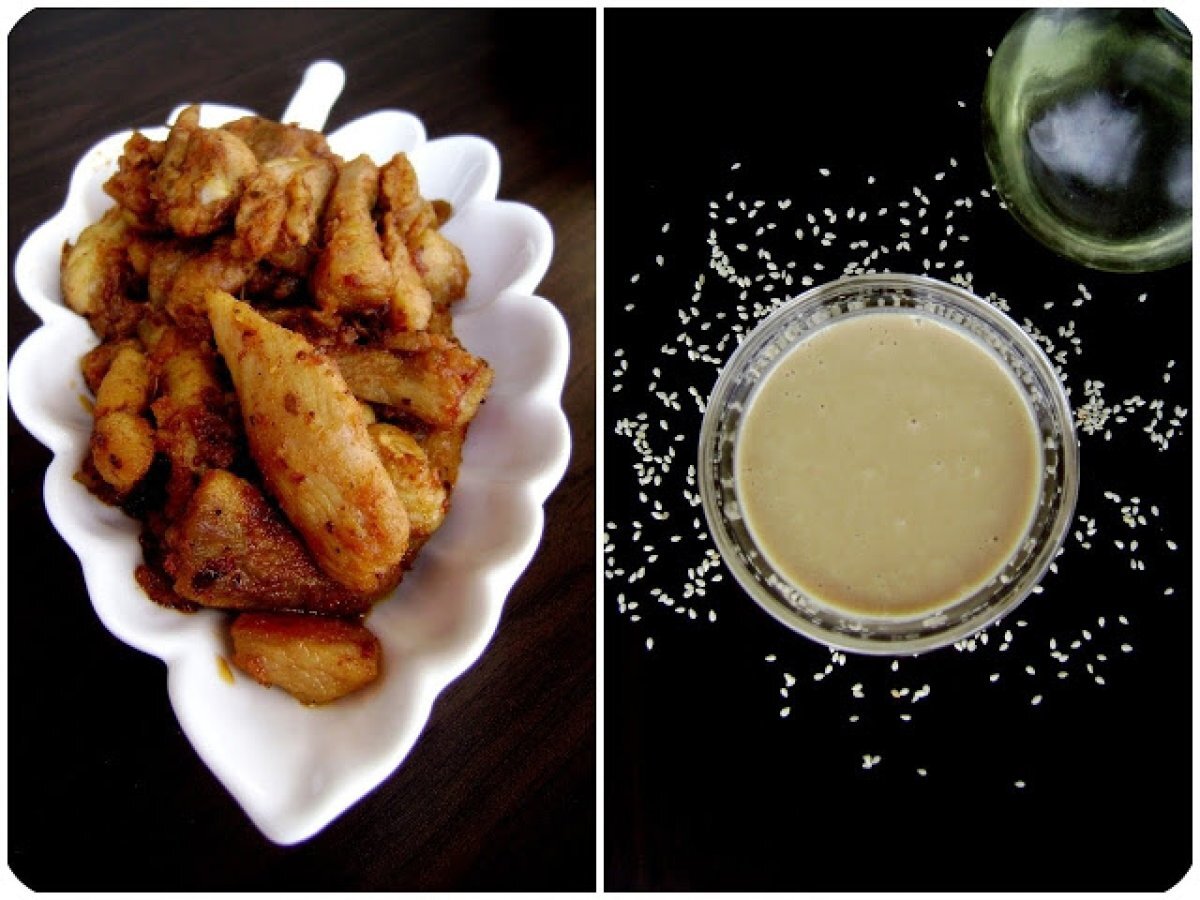 Questions:
Related recipes
Recipes