Custard raisin bread: soft and sweet bread, i know that you will love it!
Preparation
First Make the custard cream:
Put egg yolks, flour and sugar, whisk together, meanwhile put the milk in microwavable cup and heat for 1and a half minutes. Gradually pour the hot milk into the yolk mixture, whisk all the time until all the milk is in the pan.Put the pan over low heat, whisk all the time until the mixture is thicken. Take the pan off the heat and put the butter into the custard, stir to combine, put the vanilla paste and stir again, let the custard cool.Mix the raisin and rum together.
Make the bread:
Put the bread flour, yeast and sugar in a bowl, whisk to combine, add and salt whisk again. Pour the milk into the bowl. Use large spoon (or pastry scraper) to mix everything together, and knead briefly to bring all the ingredients together. Take the dough out of the bowl and knead. Knead by using the heel of your hands to compress and push the dough away from you, then fold it back over itself (see the picture here). Until all the dough are moisten. Add the soften butter, give the dough a little turn and repeat. Put the weight of your body into the motion and get into a rhythm. Keep folding over and compressing the dough. Knead for 10-15 minutes or until the dough is soft, pliable, smooth and slightly shiny, almost satiny, the dough will stop sticking to your hand. Cover the bowl with a tea towel and leave the dough to prove for about 60 minutes. Preheat the oven to 180°C Roll the dough into a rectangle about 1 cm (1/2 in) thick. Spread the dough with the custard cream. Sprinkle the raisin over the custard. Roll up the dough as you would a Swiss roll. Then cut into 8 pieces (the custard will ooze out a bit, it's ok) , and place in the prepared foil cup, leave to prove under a tea towel for about 30 minutes. Put the bread in the oven, bake for 10-15 minutes or until golden brown.
Make the Apricot Glaze:
Heat the apricot preserves in a small saucepan over medium heat until liquid. Remove from heat and strain the jam through a fine strainer to remove any fruit lumps. Brush the bread with the apricot glaze, and let it cool completely.
Photos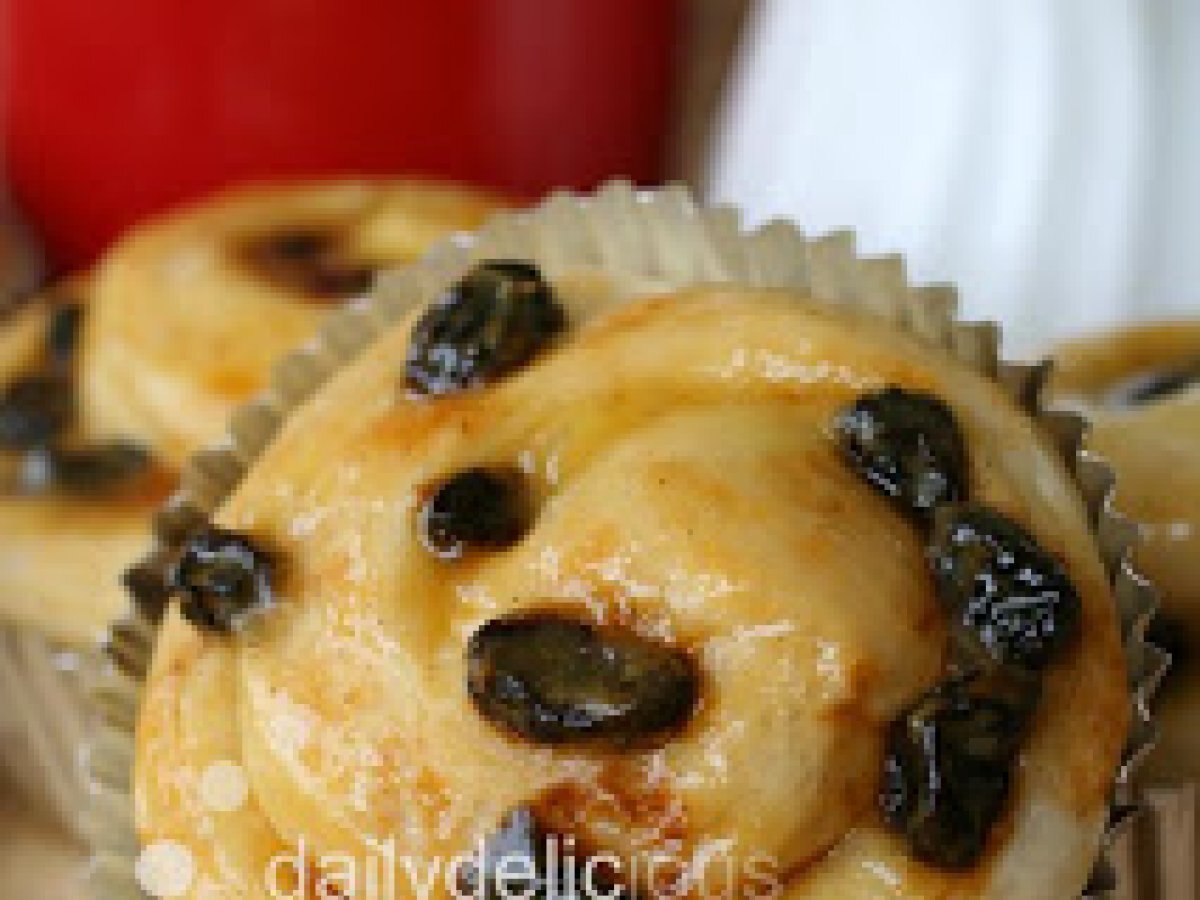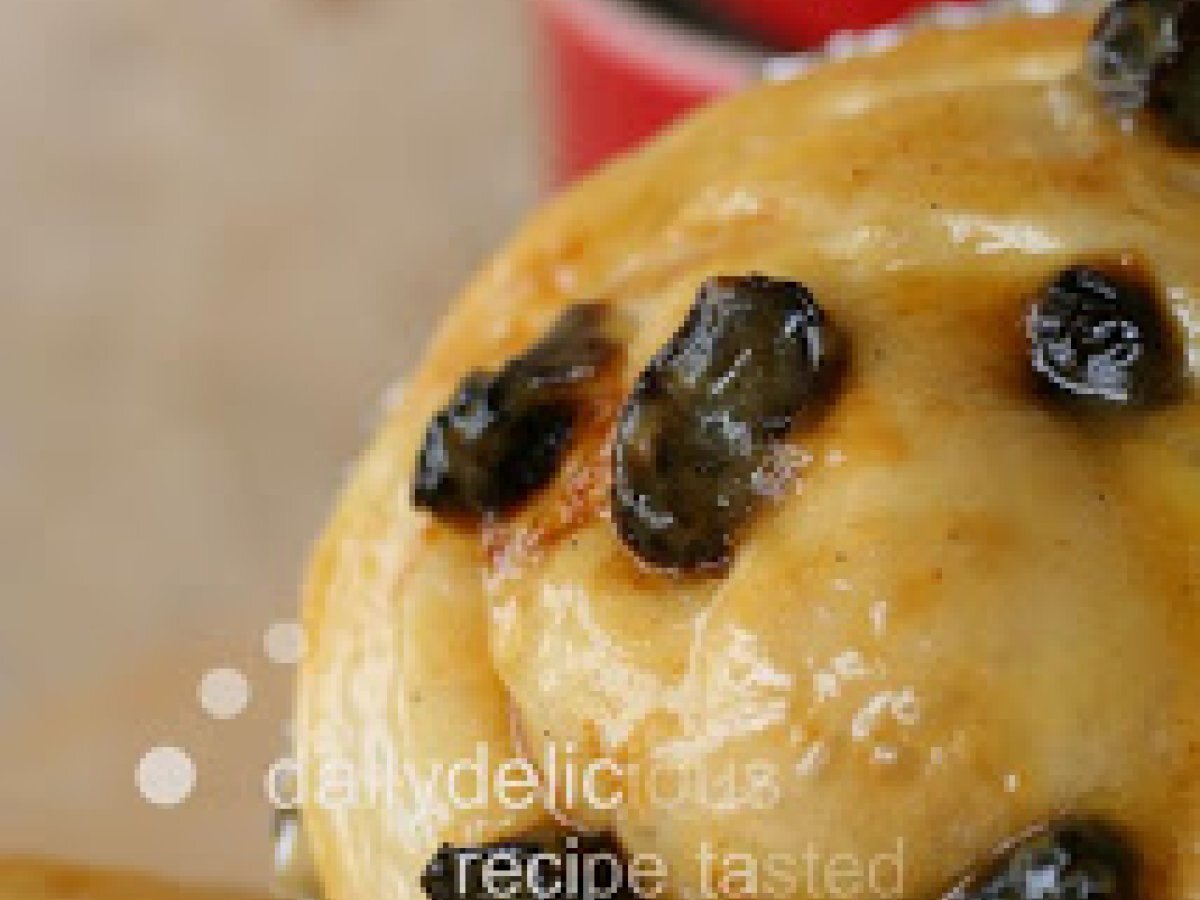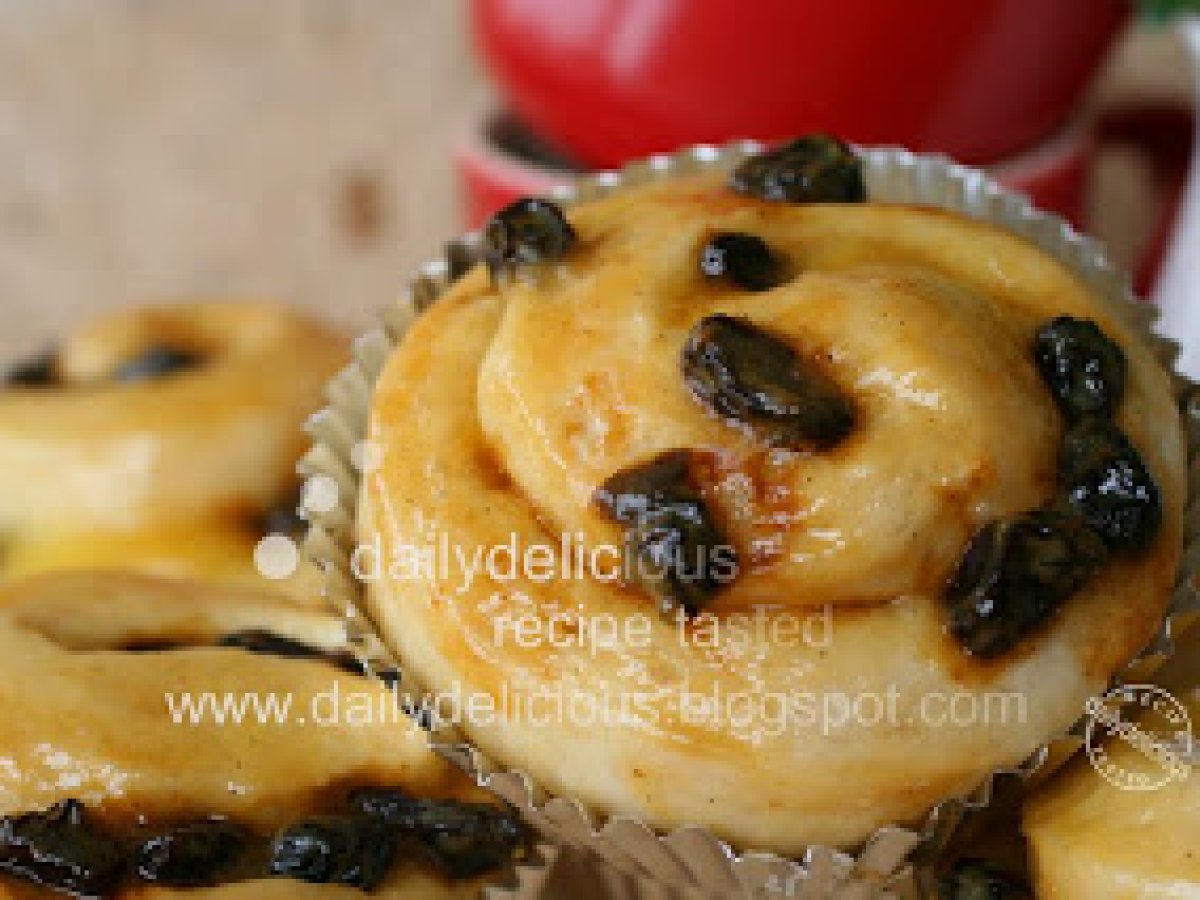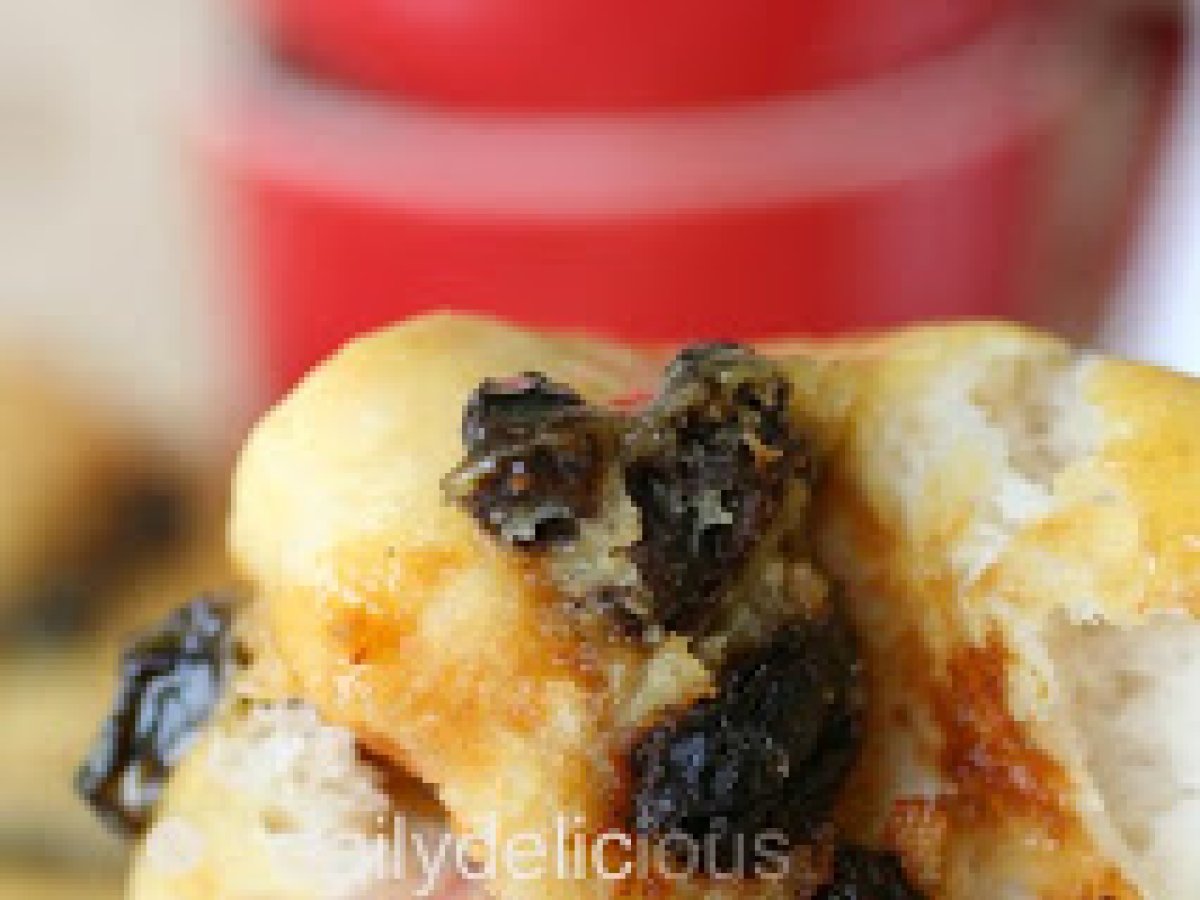 Questions:
Related recipes
Recipes