Classic lobster bisque
Classic Lobster Bisque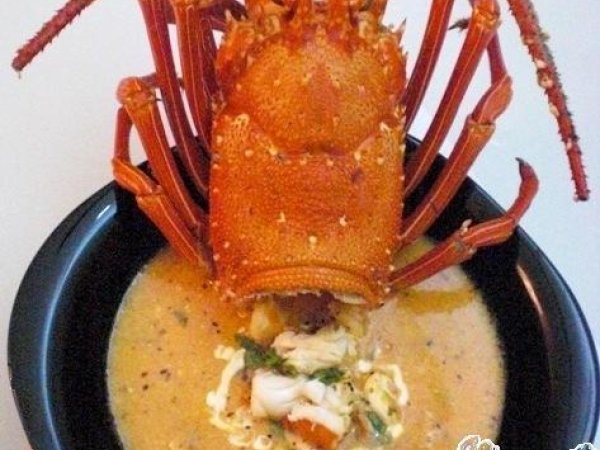 Preparation
Wash & boil the fish bone to prepare stock. Remove bones & set aside.

Take a deep breath. Position the tip of the knife blade & plunge it through to the cutting board to separate the lobster?s head & tail. Lobsters can have the body parts cut off & still be moving. Refrigerate to keep it fresh.

Heat oil & add butter. Fry the vegetables till soft & transfer into the pot of fish stock.

Add lobster & wine. Quickly remove the tail when it?s half-cooked.

Using a sharp scissors, cut under shell of the tail section & pull out the flesh carefully. Put the meat aside & throw the shells back into the stock & simmer until liquid reduced by half.

Remove shells & strain mixture by pressing gently down to extract liquid. Discard vegetables & shells but keep the head.
Return liquid to pot. Add paste, parsley & simmer for another 15mins.

When bisque is ready, stir in starch with cream. Stir over medium fire till thickened.

(Optional) If you?re using brandy, you may wanna remove the pot from the heat & pour in the cognac before stirring in the flour (step 9). Ignite the cognac with a long kitchen match & let the alcohol burn off.

Add the half-cooked lobster meat just before serving. Do not overcook.

Add wine & season to taste. Serve piping hot & garnish with parsley.

(Sauce for Steamed Lobster)
Mix well 1 tsp of flour with 1 tbs of water.

Bring ½ cup of bisque to boil & add starch to thicken the sauce. Add a dash of wine to give flavour & dribble on to the Mouth-watering Lobster Tail.
Questions:
You may like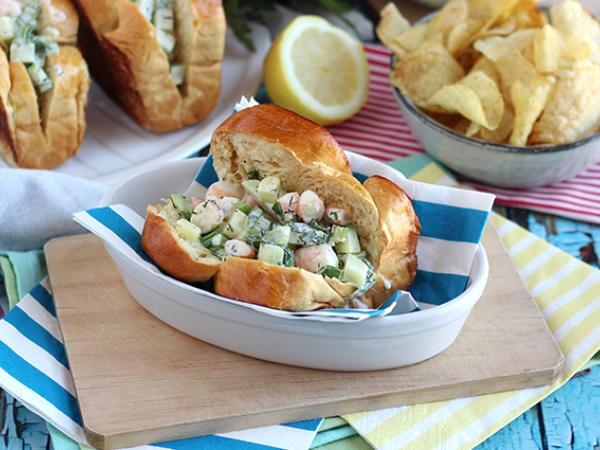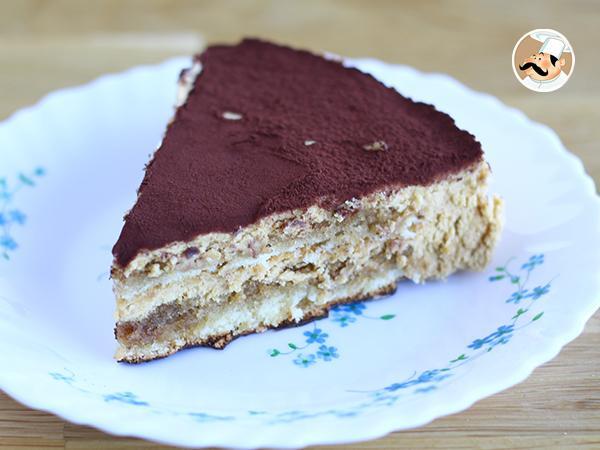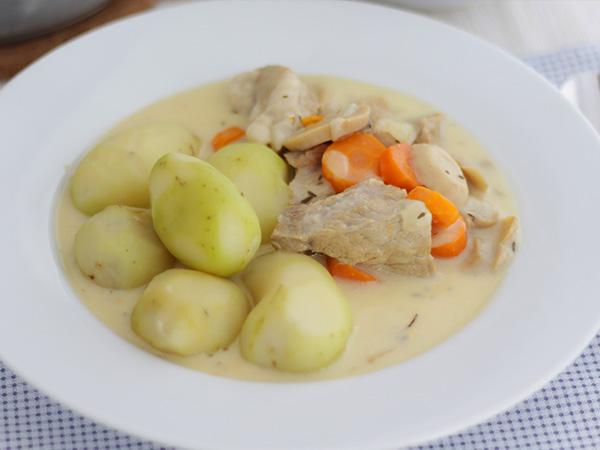 Recipes