Valentine's day dinner starter - crispy prawns with creamy garlic & saffron sauce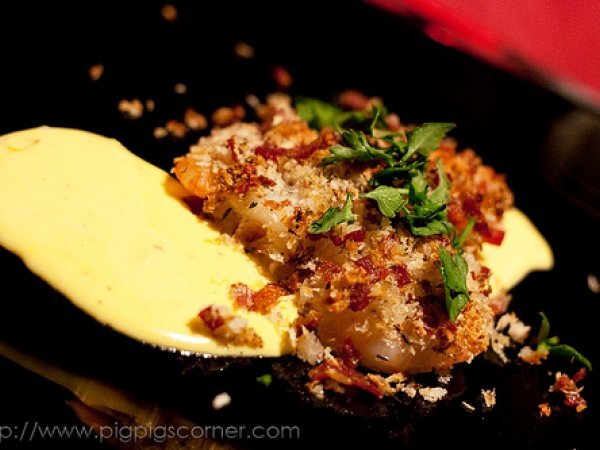 Preparation
For sauce:
Melt butter in a saucepan over low heat.
Add garlic, fry until fragrant.
Pour in cream, saffron and leave to cook on very low heat for about 10 minutes.
Before serving, add white wine.
For baked prawns:
Pre-heat oven to 220°C.
Mix together all ingredients for topping in a bowl.
Arrange prawns on a baking tray.
Spoon topping mixture onto prawns until prawns are all covered.
Drizzle olive oil on topping.
Bake for about 8-10 minutes or until topping is golden browned.
Questions:
Related recipes
Recipes