Farinata con la rucola e pomodorini secchi (dairy and gluten free)
Farinata con la rucola e pomodorini secchi (dairy and gluten free)
Chickpea flour, water, a little patience and a beautiful result.
Preparation
Whisk chickpea flour with a pinch of salt adding water progressively. Whisk vigorously to get rid of any lumps. Add olive oil and let the batter sit between at least 3 to 10 hours (I ususally count 5 or 6 hours and it seems to be enough to get a good result). Keep on whisking the batter once in a while and remove the residues with a skimmer (the foam that will eventually appear on the surface of the batter). This process will make the Farinata easier to digest.
Then preheat oven at 200ºC.
Soak the dried tomato in warm water for about 15 to 20 minutes, drain and cut the tomato in more or less thin stripes.
Whisk the batter once again, adding rosemary and dried tomatoes.
Pour batter in the oiled tin and bake in the oven. After 20 minutes, open the oven, spread the rocket leaves over the batter and bake for another 10 to 20 minutes until the Farinata becomes golden and dries.
Allow to set for a few minutes, remove from the tin, cut into wedges and serve hot.
Observations:
You may use other spices and fillings such as thyme, fresh tomatoes, artichokes, cheese,etc.
Photos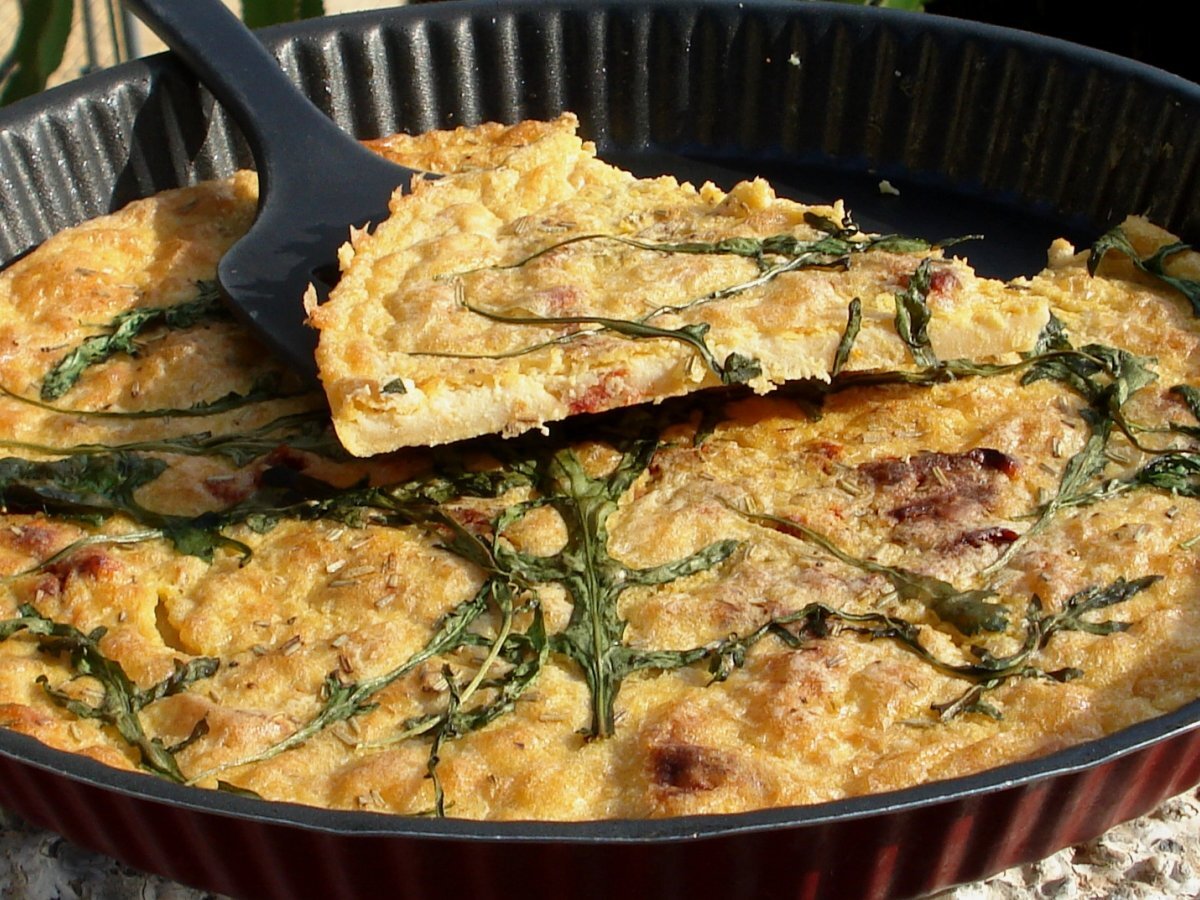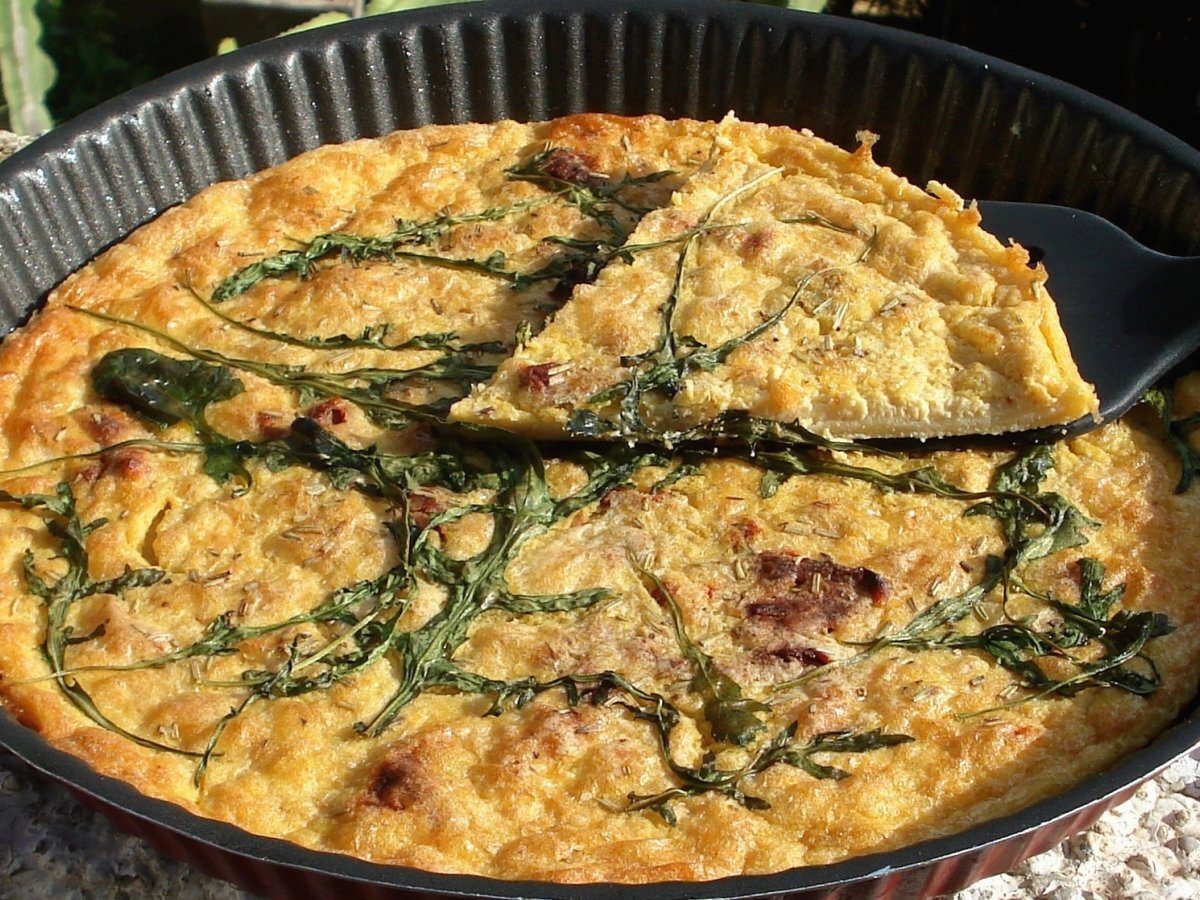 Questions:
You may like
Recipes
Related articles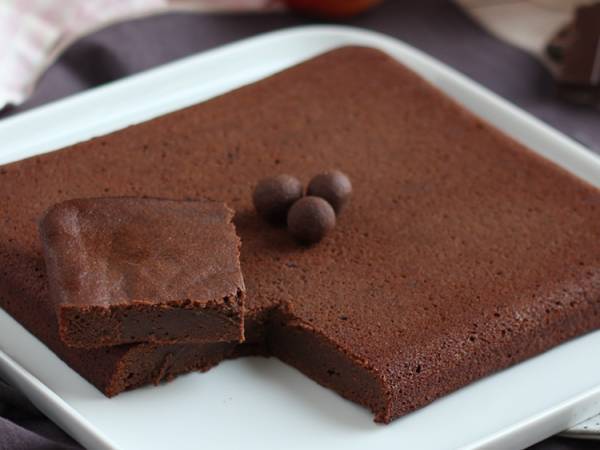 Easy and tasty butter free desserts!