Nan khatai ( eggless cookies)
Nan khatai ( eggless cookies)
Famous tea time Indian cookies. Egg-less, light and melting in the mouth-its texture is simply irresistible. These cookies traditionally use "Ghee" or "Clarified butter" but using butter or oil would do just fine.
Ingredients
200 gms, 2 cups All purpose flour(maida)
---
100 gms, 1/2 cup Semolina(very fine quality)
---
150 gms, 3/4th cup cooking oil/ghee/unsalted
butter
---
150 gms, 1 cup + 1/3 cup Powdered
sugar
---
2 tablespoons Curd(Yogurt)
---
---
1/4 teaspoon Soda bi-carbonate
---
---
4-5 tablespoons
Milk
(optional)
Preparation
Beat oil/ghee/butter, sugar and curd together using a hand mixer or a whisk till well combined.
Sieve flour, semolina and soda in a bowl. Add the dry ingredients to the curd mixture.
Mix them well using your hands to form a soft dough. Add milk little by little if the dough seems hard otherwise just leave it as it is.
Preheat the oven to 180 deg C. Divide the dough into 20 small balls.
Place the balls 5 cms apart on a baking sheet lined with a baking paper.
Press each ball in the center with your thumb and garnish with pista and cardamom powder(You can even use a mortar and pestle to chop and mix pistachio and cardamom powder together).
Place the baking sheet at the lower third rack of the oven and bake at 180 deg C for 15-20 minutes. Serve hot with coffee or tea.
Photos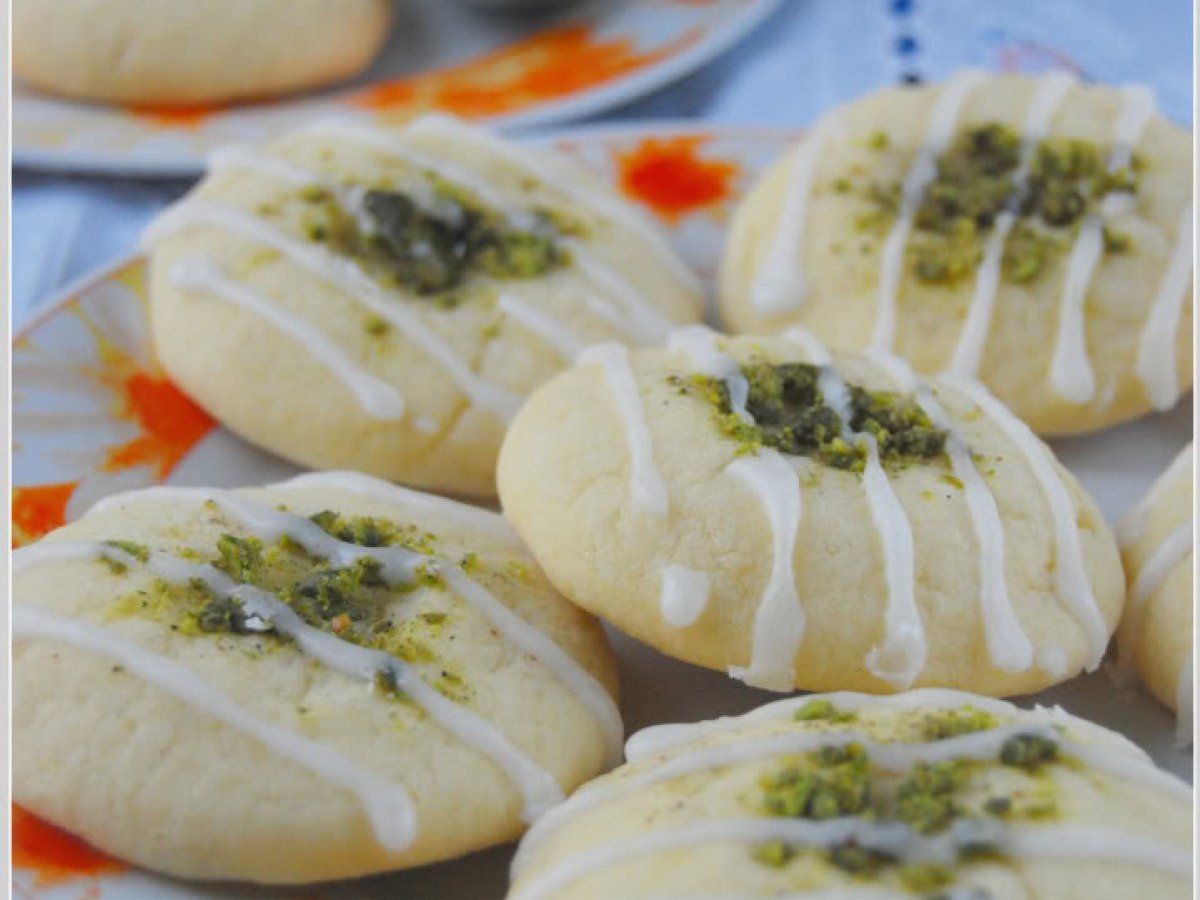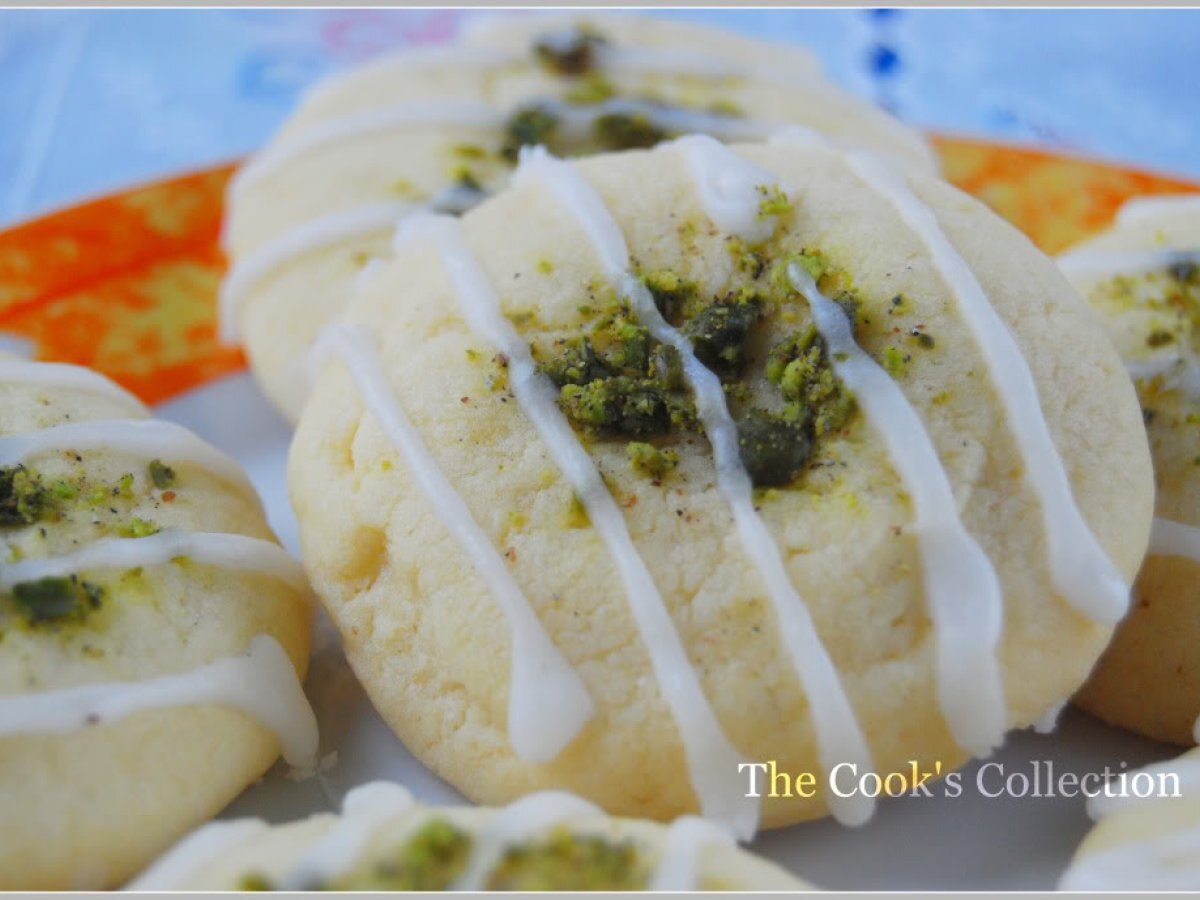 Questions:
Related recipes
Recipes