Roasted red pepper hummus
Preparation
Puree the chickpeas, roasted pepper, yogurt, lemon juice, and cumin in a food processor or in a medium-sized bowl using an immersion blender.
Taste and adjust salt, pepper and lemon juice.
Add Tabasco at this point if using.
Stir in fresh herbs.
Variations:
Add 2 tbsp of olive oil, pouring it in slowly while the hummus purees.
Add up to 4 tbsp to achieve the consistency you like.
Add garlic, starting with 1 clove.
Taste before adding a second.
Much will depend on the size of the clove and your personal preferences.
If fresh garlic is too strong, add half a bulb of roasted garlic.
Photos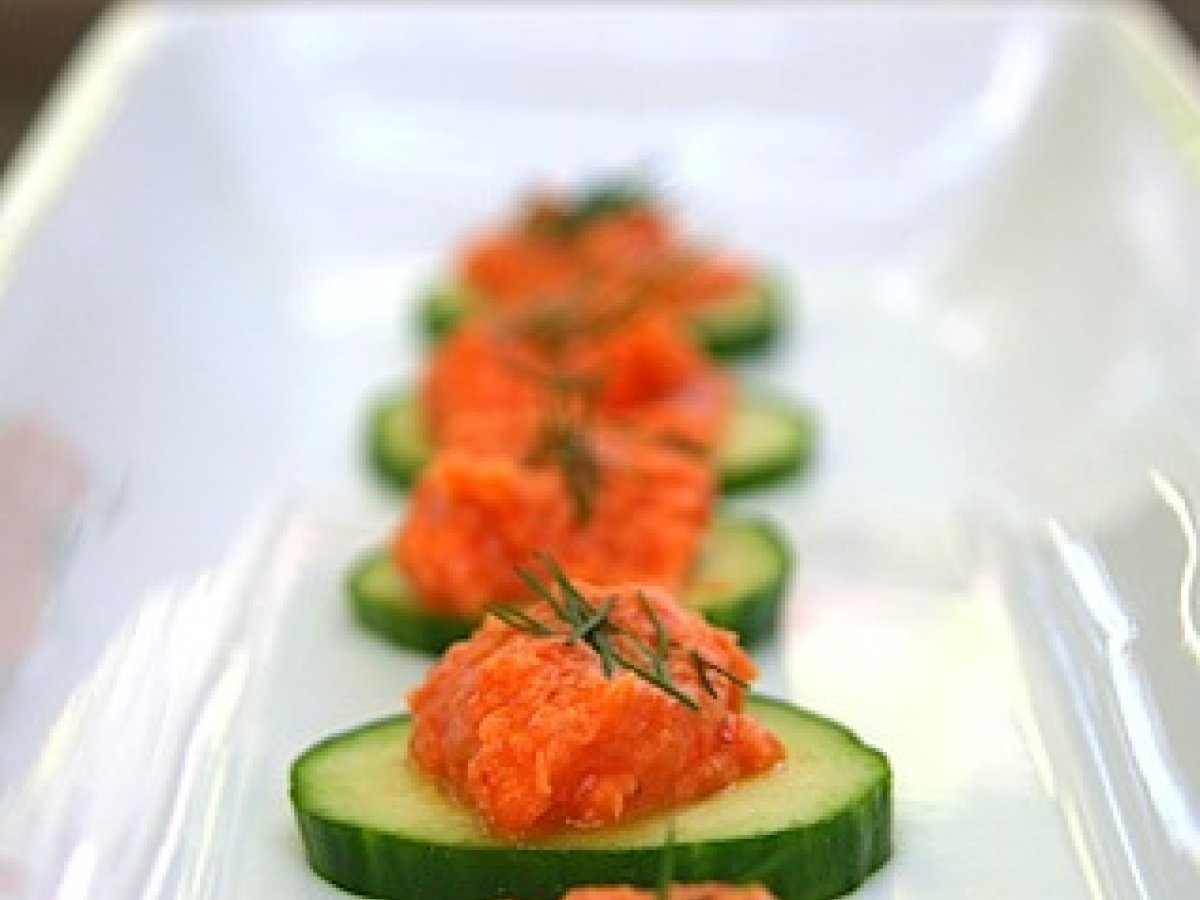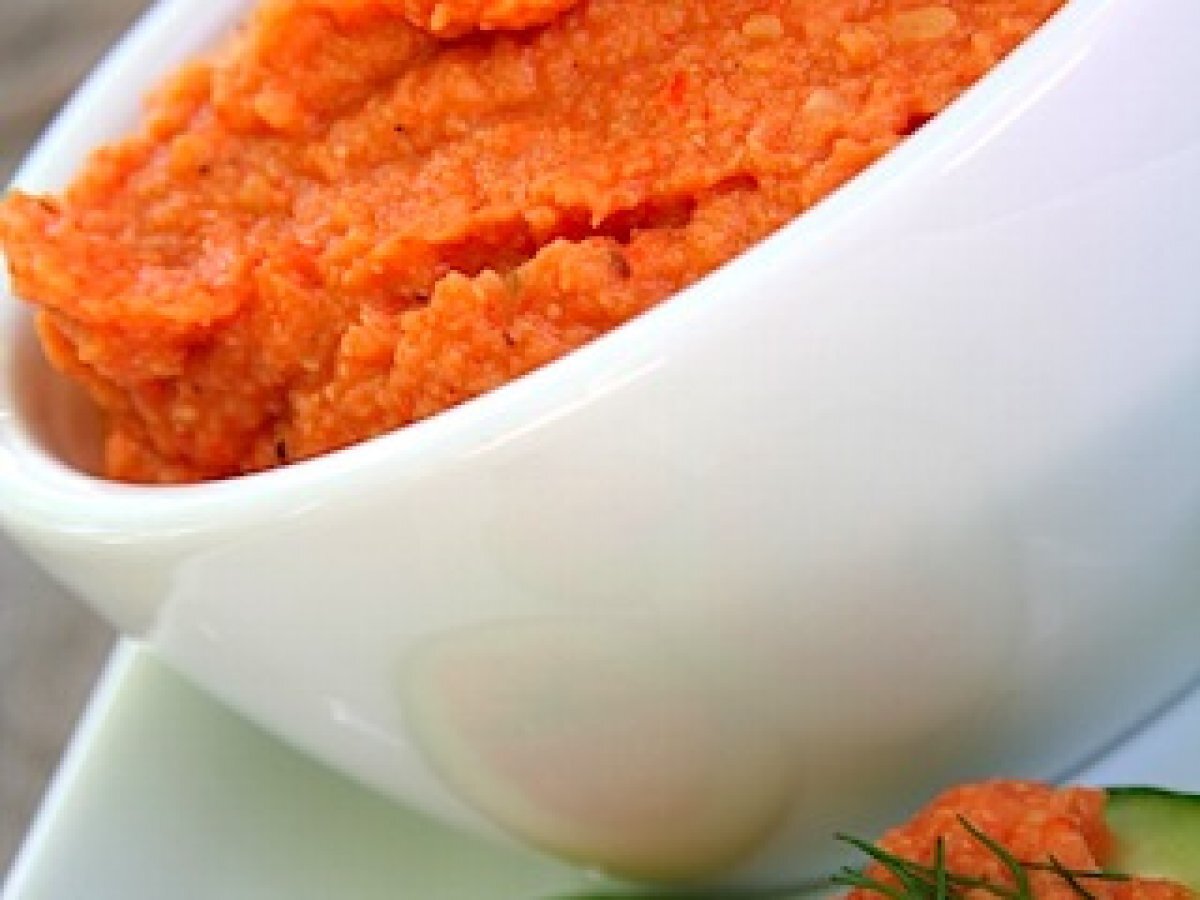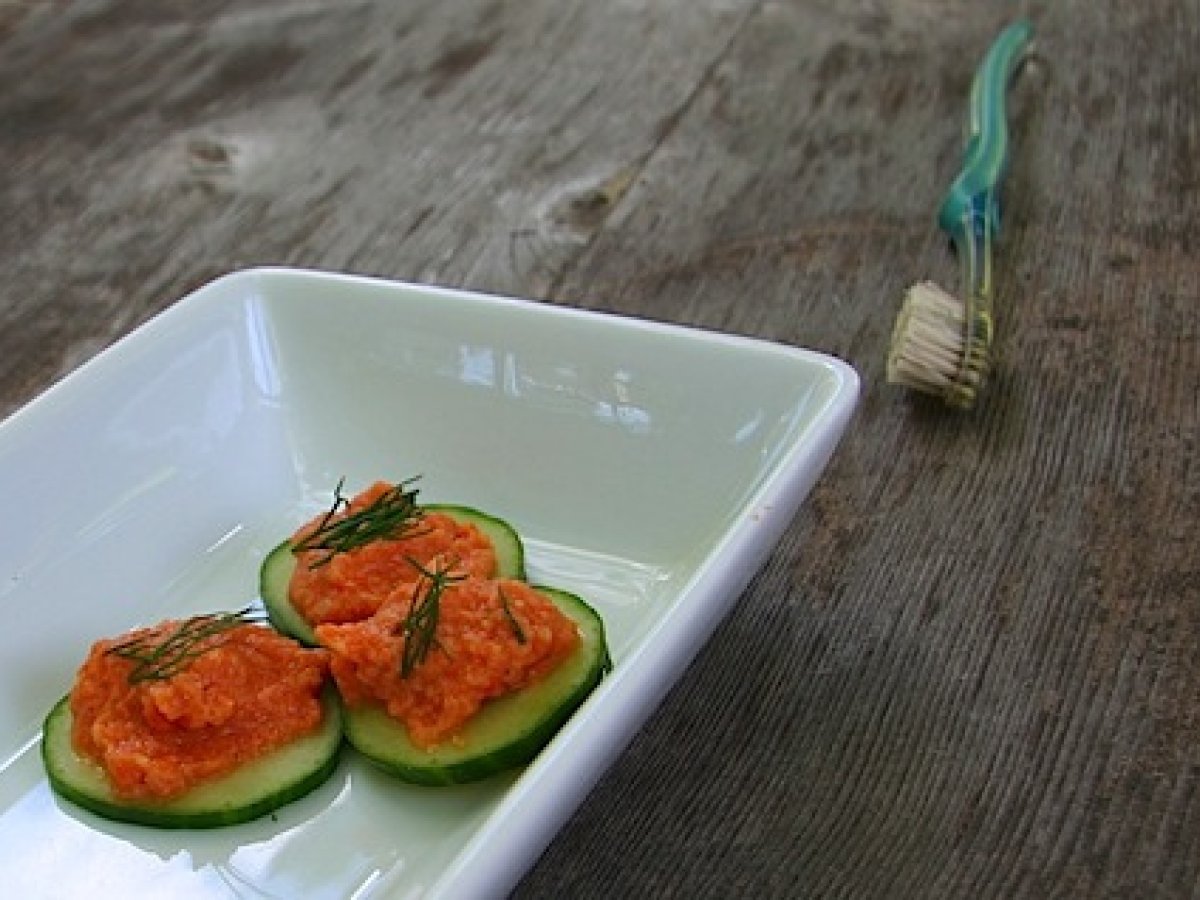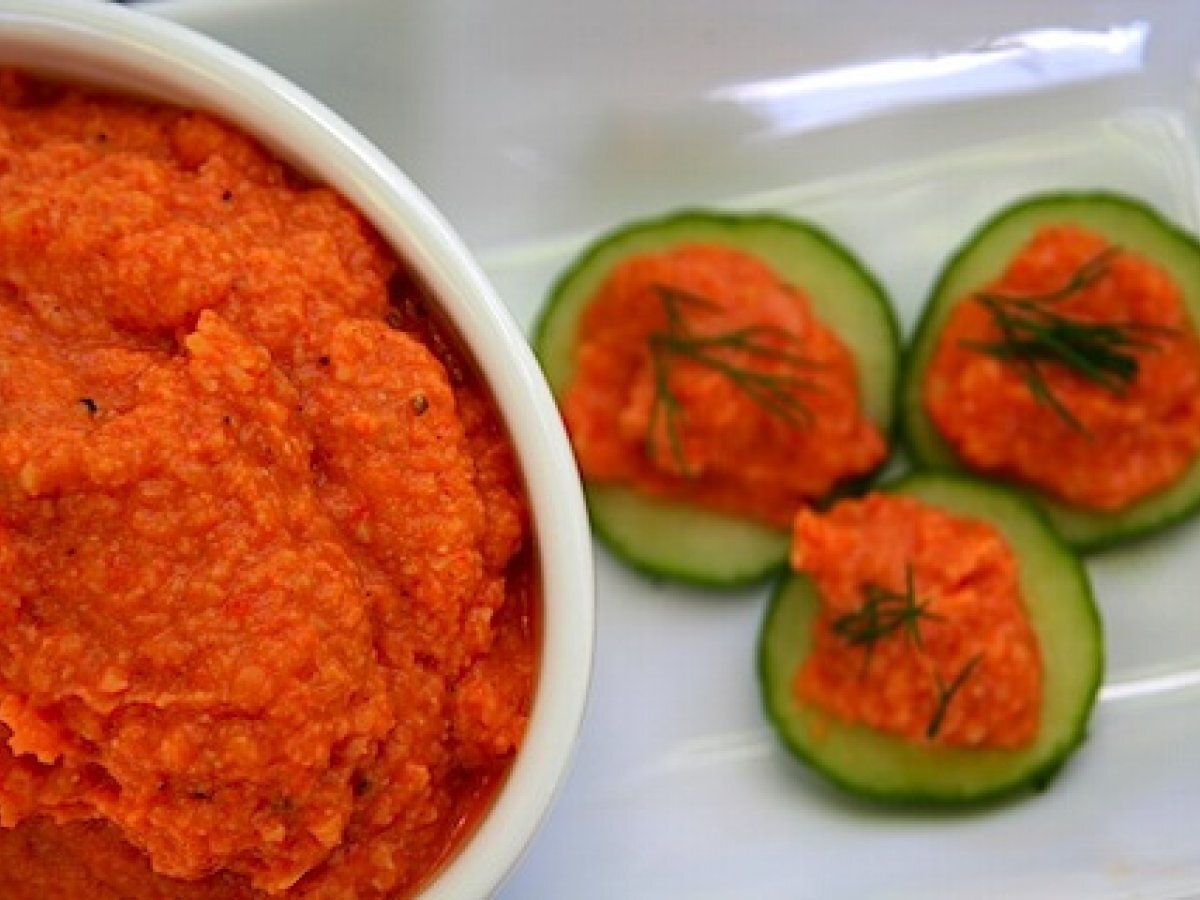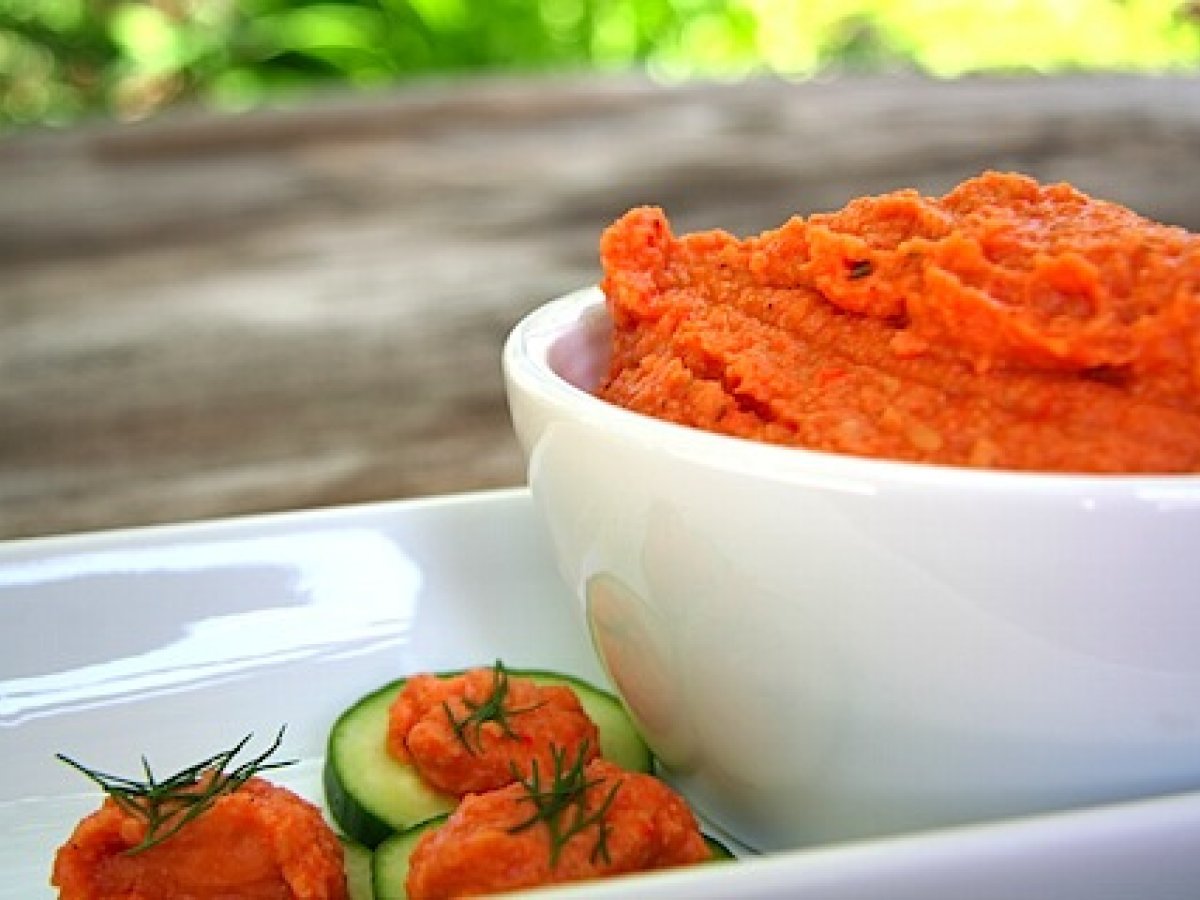 Questions:
Related recipes
Recipes