Roasted vegetable soup
Roasted vegetable soup
Preparation
Preheat oven to 425 degrees F.
Toss tomatoes, onion, and carrots with olive oil and garlic, and put onto baking sheet or roasting pan.
Sprinkle with kosher salt and pepper and roast until the vegetables are very tender, about 40-50 minutes. After 40 minutes, check on the vegetables every 5 minutes.
Transfer vegetables to a large saucepan, add the vegetable broth and water, and bring to a boil. Reduce the heat and simmer for 10 minutes.
Add the cream, basil, and red pepper flakes if using, and puree mixture with immersion blender. Puree until desired consistency.
Serve into bowls and garnish with more basil and Parmesan cheese. Serve with croutons, toasted baguette, or sandwich.
Photos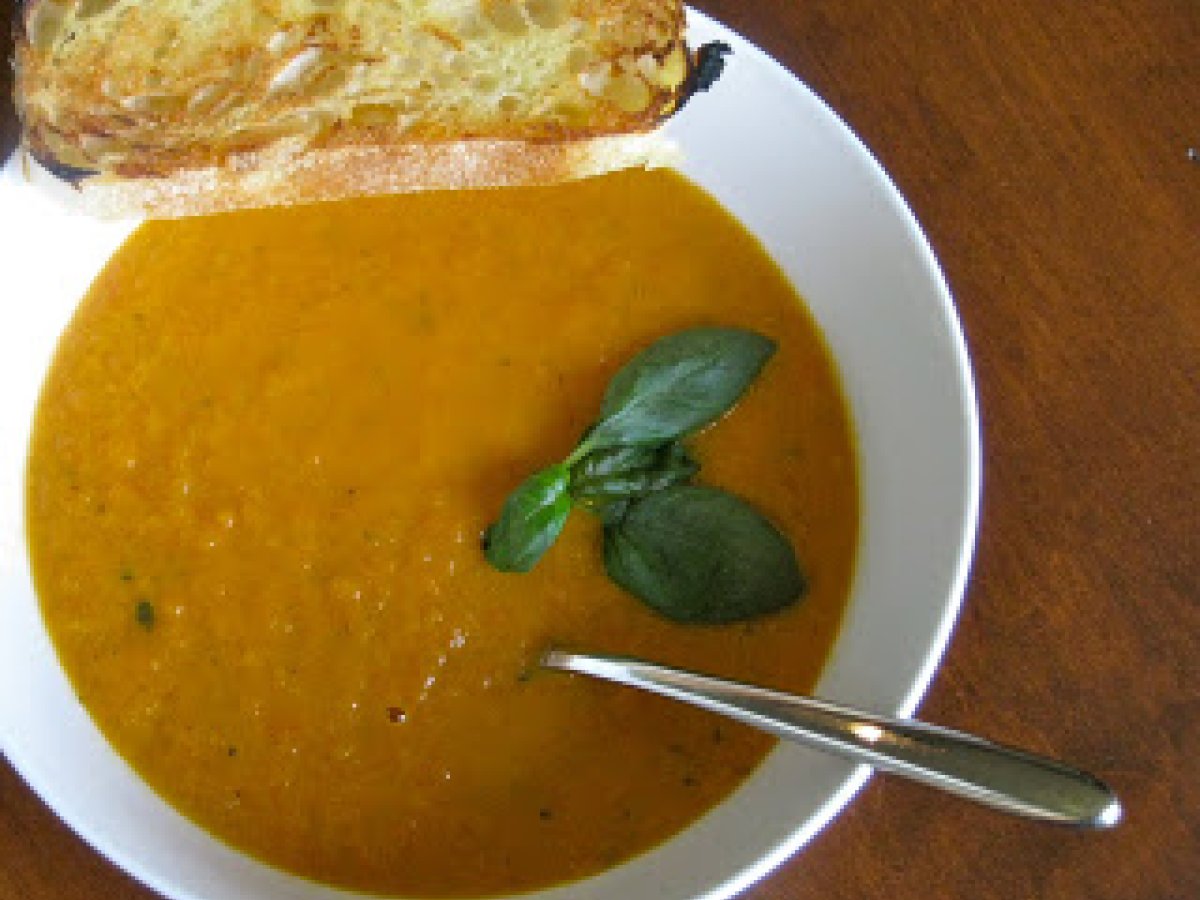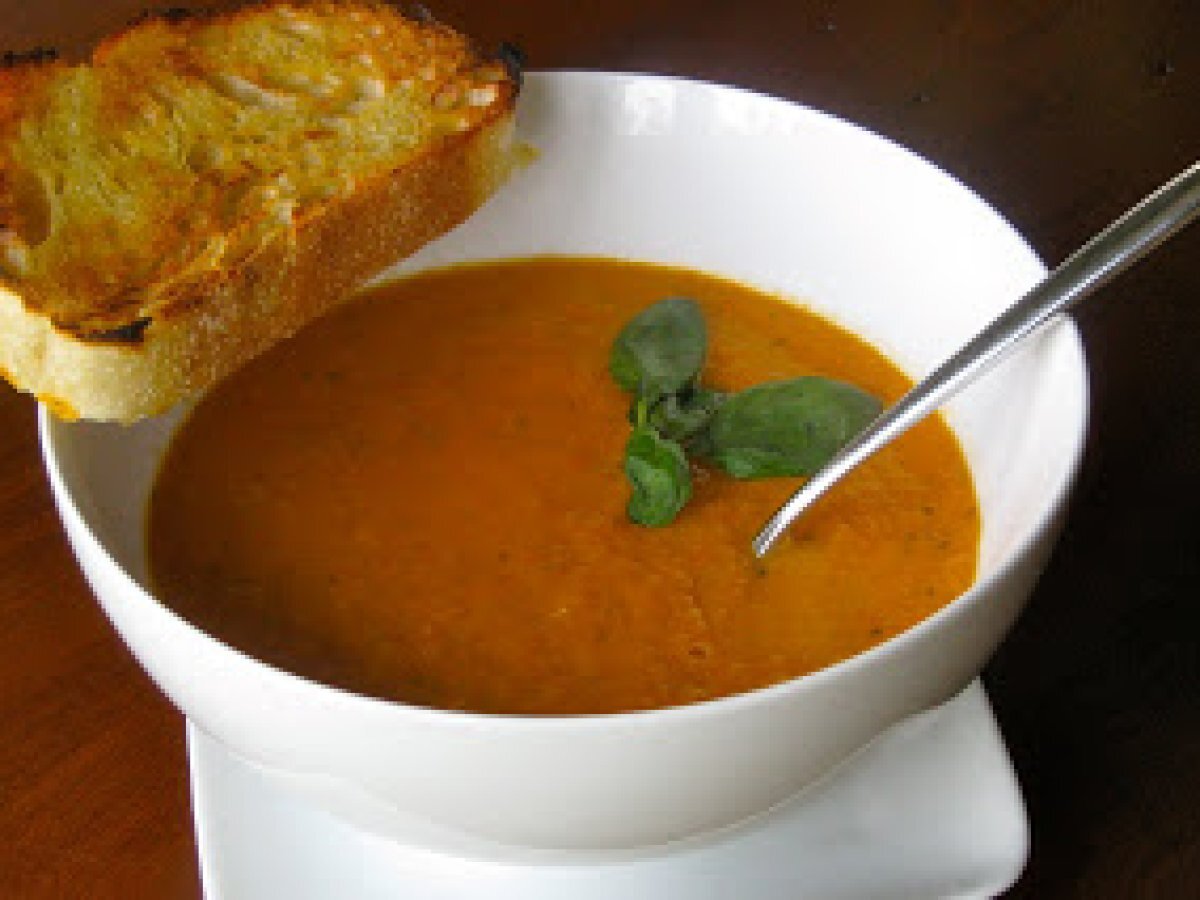 Questions:
Related recipes
Recipes