Roasted red pepper barley risotto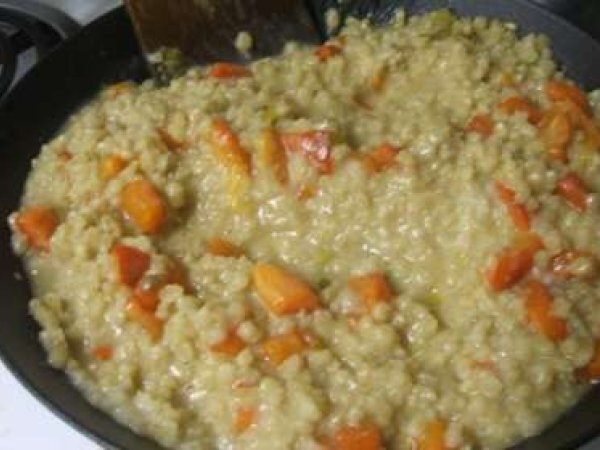 Preparation
Heat your stock to a rolling boil, then cover and keep warm.
Sautee onions and garlic in the oil butter mixture on low heat until tender.
Add barley, and stir around to coat with buttery oniony goodness. Add wine, and toss to coat with winey goodness. Add 1 3/4 cup stock.
Cook, stirring occasionally, until the first batch of stock is almost absorbed, about 20 minutes.
Add remaining stock 1/2 cup at a time, waiting until the stock is mostly absorbed until adding more. Barley will turn tender and risotto-y!
In the meantime, broil your peppers, turning in the oven until all sides are blackened. Then place in a paper bag for 5 minutes, remove, peel (the skin should come off easily) and chop.
When barley is tender, stir in peppers and cheese and salt and pepper to taste.
Questions:
You may like
Recipes