Tandoori pizza
Tandoori pizza
Here a receipt for a good pizza! not to miss! delicious and easy.
Ingredients
1/4 cup brocolli -cut in small florets
---
1/4 cup frozen corn kernels
---
1/2 of mesium red capsicum-cut lengthwise
---
---
1 Cup shredded mozzrella cheese
---
---
For pizza dough
---
2 -1/2 cup refined wheat flour(Maida)2 tsp dry yeast2 tsp olive/vegetable oil1 tsp sugar1 tsp salt1 cup water
---
For the tandoori sauce
---
---
---
---
1 tsp kasoori methi
---
1 tsp tandoori masala(readymade)
---
1/4 tsp red chilli pd
---
salt to taste
---
2 tsp oil
Preparation
Preheat oven to 225 deg C. In a cup combine yeast and sugar with warm water and keep aside for 5-7 minutes until yeast gets frothy.
In a bowl mix refined wheat flour ,salt oil and knead the dough with warm water mixture fronm above.Rest for 15-20 minutes.
Meanwhile heat oil in a pan,add ginger garlic paste,fry for 1 minute.Add tomato puree andcook for 6-7 minutes till it thickens slightly.
Add kasoori methi,cook for 1 minute,then add milk,tandoori masala,red chilli pd and salt.Cook till sauce is of desired thickness to spread on pizza.Toss in all the vegetables and put sauce off the flame.
Photos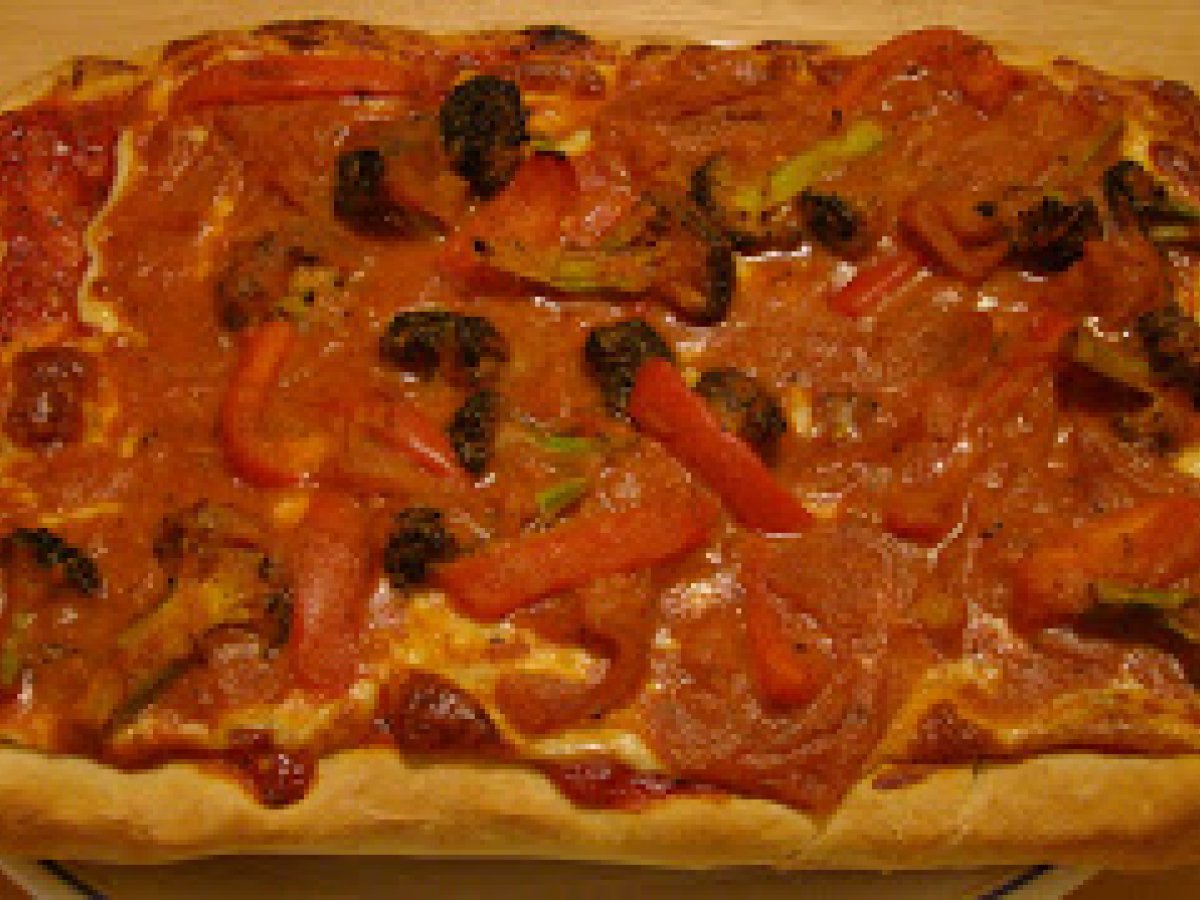 Questions:
Related recipes
Recipes