Ingredients
Chicken 500g
Onion 2
Tomato 2
Ginger garlic paste 1 1/4tsp
Aachi chicken masala 6tsp
Fennel 1/4tsp
Coconut milk 100 ml
Oil 1 1/2 - 2 tbsp
Cinnamon, cloves, cardamom 2 each
Curry leaves
Method
Heat oil in a pan, add cinnamon, cloves, cardamom, curry leaves, fennel, when it begins to splutter, add finely sliced onions and saute until cooked.
Add the chopped tomatoes, stir and when it is cooked, add the ginger garlic paste, stir well.
Add the chicken masala powder, chicken, salt and cook.
When the chicken is cooked, add the coconut milk, let it cook on low heat for a few minutes, garnish with coriander leaves and serve with roti, naan or parotta.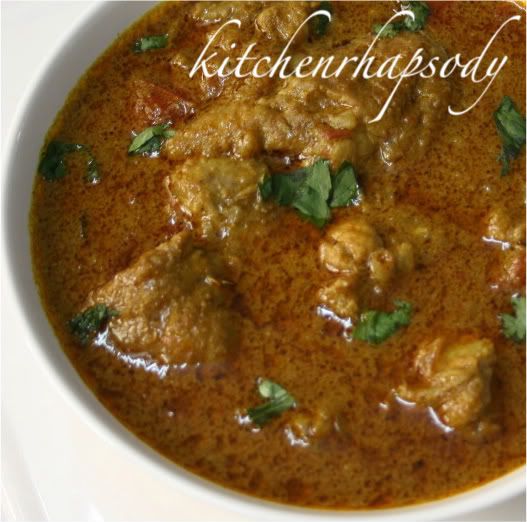 Note
Can add more curry powder if a spicy chicken curry is preferred.