Basler läckerli mousse with raspberry coulis
Basler läckerli mousse with raspberry coulis
It is a typical biscuit from Basel that could be placed between the French Pain d'Épices (spiced bread) and the Belgian Speculoos (also known as Biscoff). Very tasty cookies to serve with a nice cup of coffee or tea.
Knowing myself, I knew that these Basler Läckerli would be 'transformed'…in a simple mousse with raspberries, perfect fusion in flavour and color, suitable for any sweet tooth.
Preparation
Coulis:
Heat raspberries in a small saucepan and bring to boil over low heat for aprox. 10 minutes until the raspberries are soft. Add liqueur and puree until smooth (you may choose to pass mixture through a colander in order to discard the seeds but I didn't). Set aside and leave to cool.
Mousse:
Crush de Läckerli biscuits and toss them in a saucepan adding some cream. Heat (don't let the cream boil) for a few minutes, just enough to melt the biscuits.
Puree the mixture and leave it to cool.
Once the Läckerli cream is cold, add in sour cream and beat firmly.
Whip cream with sugar until firm.
Add Läckerli cream to the whipped cream beating gently and set aside.
Pour a spoonful raspberry coulis in a bottom of 3 individual dessert cups. Cover the coulis with some Läckerli mousse. Then cover the mousse with a thin layer of raspberries and end up filling the cups with mousse.
You may decorate with leftover whipped cream and raspberry coulis (if there is any left).
Photos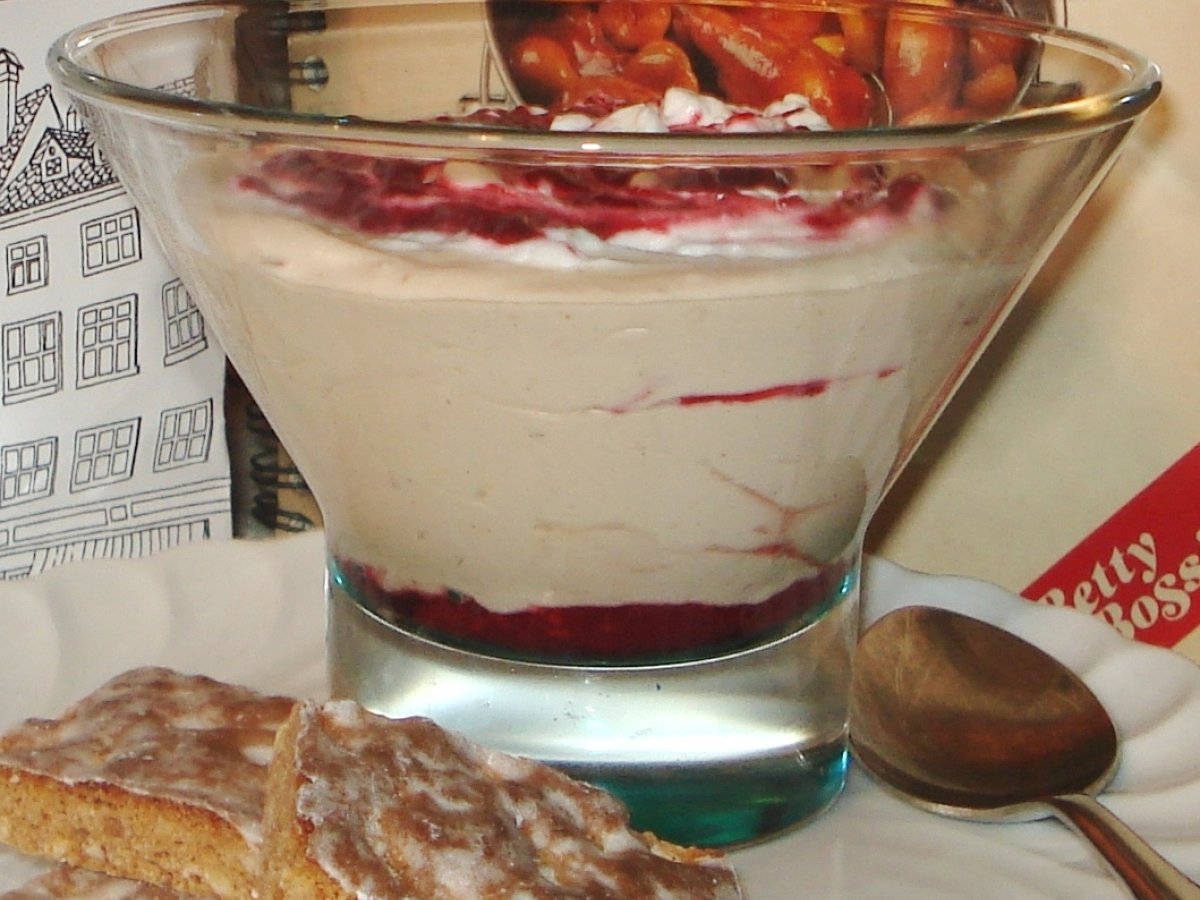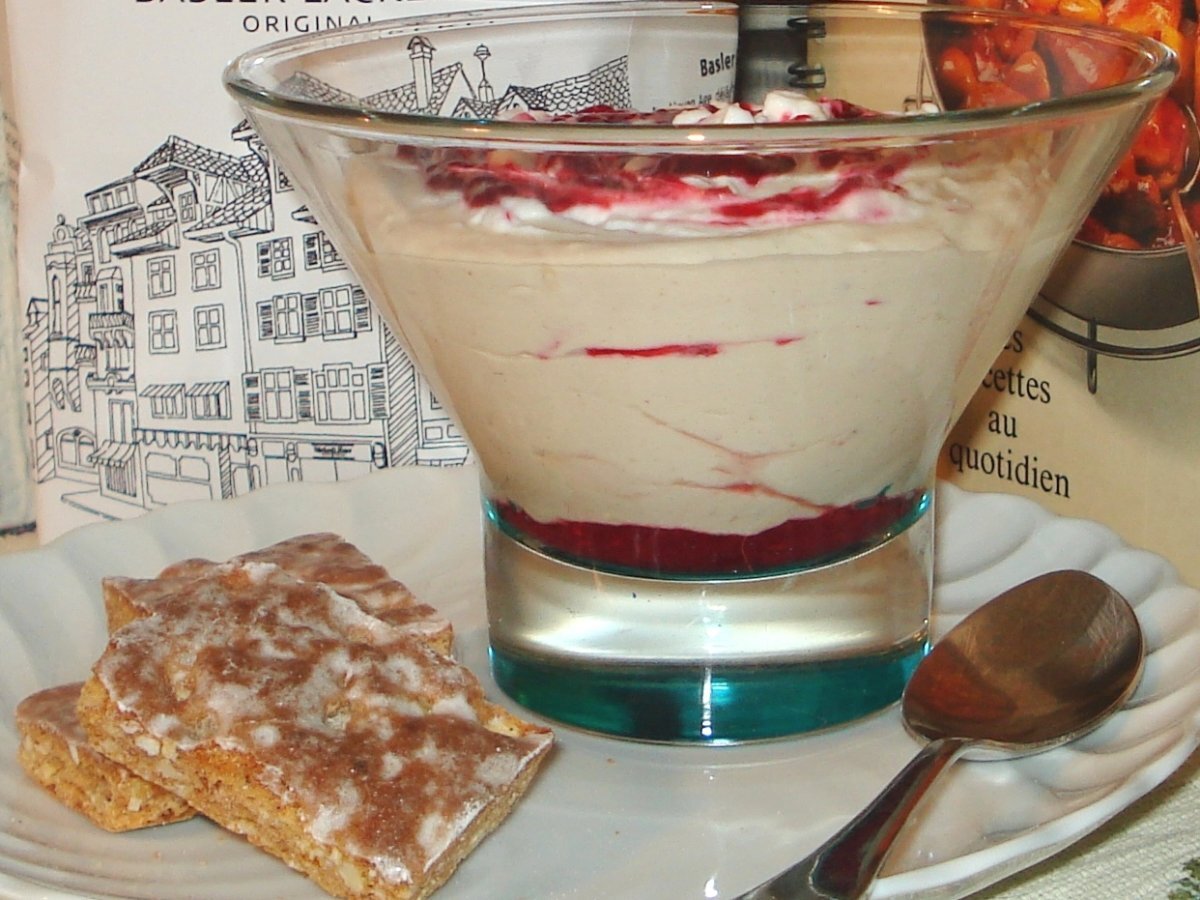 Questions:
You may like
Recipes