Raspberry and physalis pavlova with passion fruit coulis
Preparation
1. To make the meringue preheat the oven to 150C and prepare a large baking sheet lined with baking parchment or greaseproof paper. I used a 23cm cake tin to draw a circle on the paper, as a size guide for the meringue.
2. Beat the egg whites until very stiff, then gradually whisk in the sugar. It should stand in stiff peaks (for perfect meringue, they say you should be able to hold the bowl upside down over your head without any falling out, but this could be risky!) Beat in the vinegar, vanilla, and cornflour.
3. Using a spatula or palette knife spread the mixture onto the baking sheet, roughly forming a 20cm round. Use the spatula to make a slight well in the centre.
4. Bake for 2 hours, then turn the oven off and leave the meringue in the oven to cool.
5. To make the coulis mix the icing sugar into the juice of the passion fruit over a low heat, until dissolved. Leave to cool.
6. Whisk the cream until thick enough to spread over the meringue. Arrange the raspberries and physalis on the top and serve with the coulis.
Photos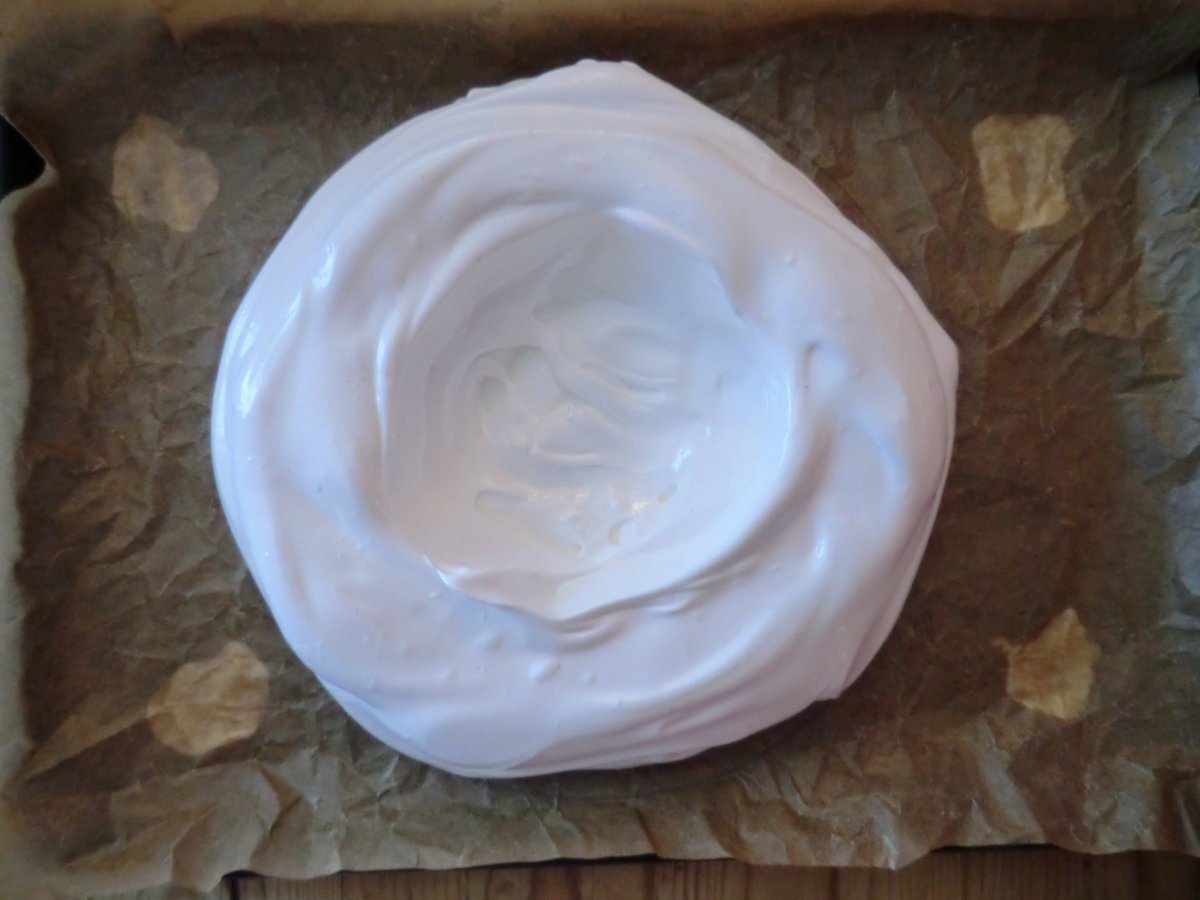 Questions:
You may like
Recipes
Related articles