Cannoli with vanilla custard
Cannoli with vanilla custard
or
Here is an italian specialty to have a fun and tasty dessert!
Materials
1 roll of aluminium foil
---
pipin bag
---
Preparation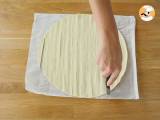 Step 1
Cut your pastry sheet into stripes.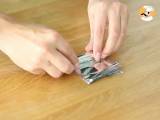 Step 2
Fold and roll an aluminium sheet to form a roll.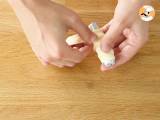 Step 3
Roll a strip of pastry around it.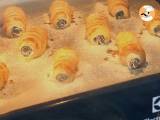 Step 4
Brush with egg yolk, then sprinkle with icing sugar. Bake 20 minutes at 350°F (180°C), then leave them cool down.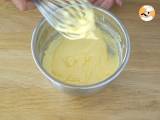 Step 5
Vanilla custard :
Put the milk to boil with the sliced vanilla pod and its seeds.
Meanwhile, put the yolks in a bowl with the sugar. Beat it energetically, until the mix gets creamy. Add the corn flour and mix well.
Step 6
Once the milk has boiled, add it gradually to the previous mix. Then put everything back in the pot, and put it back on a medium heat.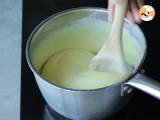 Step 7
Stir constantly with a wooden spoon, until the cream thickens, as it is wanted. This lasts around 10 minutes Take out of the heat, then cover directly against the cream with plastic foil. Leave to cool down.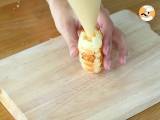 Step 8
Using a piping bag, fill each cannolo with the custard.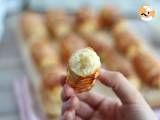 Step 9
There you are, your cannoli are ready!
---
---
Related recipes
Recipes
Related articles